by Amy Martin, Sat., Aug. 23, 2014 /
(photos & videos by Scooter Smith and Amy Martin)
August 6, 2014: Hopscotching to Brussels, first a short flight to Philadelphia. After grabbing sushi and some natural snacks in the airport, struck up a conversation with a friendly German man at the charging station, a most blessed thing to see when your phone's almost out of power. Never found out why he'd just spent four weeks in Kentucky, there had to be a story there.
Travel lesson #1: Don't natter so long that you are late getting a boarding pass and end up with lousy seats.
It's backtracking the day to fly east against the rising Sun. (Flying west is much easier, simply makes for a longer day.) "Sleep on the plane," everyone said. Not so easy when your plane from Philly to Amsterdam is a US Airways flying bucket that wheezes and creaks when cresting over the Atlantic.
Or when your cabin mates on the 10-hour flight include a homeward bound adolescent Czechoslovakian sports team whose chaperones are having a well lubricated (and probably well deserved) cocktail party in the aisle next to you.
Lesson #2: Pharmaceuticals, seriously.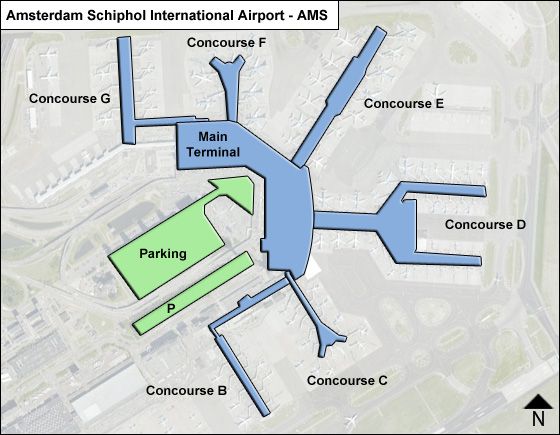 Landing the day before at 8:30 am is so surreal. We trundle through Amsterdam's immense Schiphol Airport, following signs, asking questions, following more signs, asking more questions, until we have train tickets and euros in hand for the rail trip to Brussels, the capital of Belgium.
Lesson #3: Currency exchange at transport stations is one slight step above piracy.
Lovely hour in the Schiphol plaza coming to consciousness while waiting for the train.  Women walking by seem so relaxed, their breasts unaugmented (unlike Dallas where some areas of town are positively pneumatic) and sensible flats instead of heels. And these tall people with pointed noses — right out of Rembrandt! The Flemish language has lots of short O vowels and the conversations sort of oodle-doodle along musically.
The smooth, fast Thalys bullet train takes us through the port of Rotterdam, zooming beneath most of urban Antwerp, and on to the Midi rail station in the south of Brussels. The train, continuing on to Paris, would take just an hour to get there.
Lesson #4: Drink coffee before taking the Thalys train. The smooth, light rocking is an eye closer. And there's so much to see!
Our Temporary Home in Brussels
Douglas picks us up from the Midi, a beautiful transit station (artwork, below), the biggest in Brussels. And busy — over a thousand trains pass through here every day! Having him as a guide was such a delight.
Destined for the apartment Douglas shares with Philip in the Forest section of southern Brussels, we zip over in his sexy black Fiat Like all cars in Brussels, it is wonderfully small, but still a total squeeze to enter the parking garage. Even outside the central city, everything in Brussels is extremely compact.
We creak six floors up in the teeniest elevator I've ever ridden to enjoy the view, below. Looking west toward the North Sea, we can see the weather roll in and enjoy most of the Brussels skyline to the north. At night, the giant Atomium lights up!

Mornings we sit around their big wood table and decide the day. I had a list of places in Brussels to see. But the congeniality of friends, and the warm relaxation of the Belgian summer, left the checklist mentality in its wake.
Instead, we enjoyed experiences. Walking the park across the street, morning tea at the café a block away, sidewalk ambles through Marolles and Ixelles, countryside drives, even grocery shopping. We decided the day each morning depending on the weather, which was unusually warm and sunny the whole time. Showers of mist and tiny light raindrops daily, but rarely a storm.
Grand Place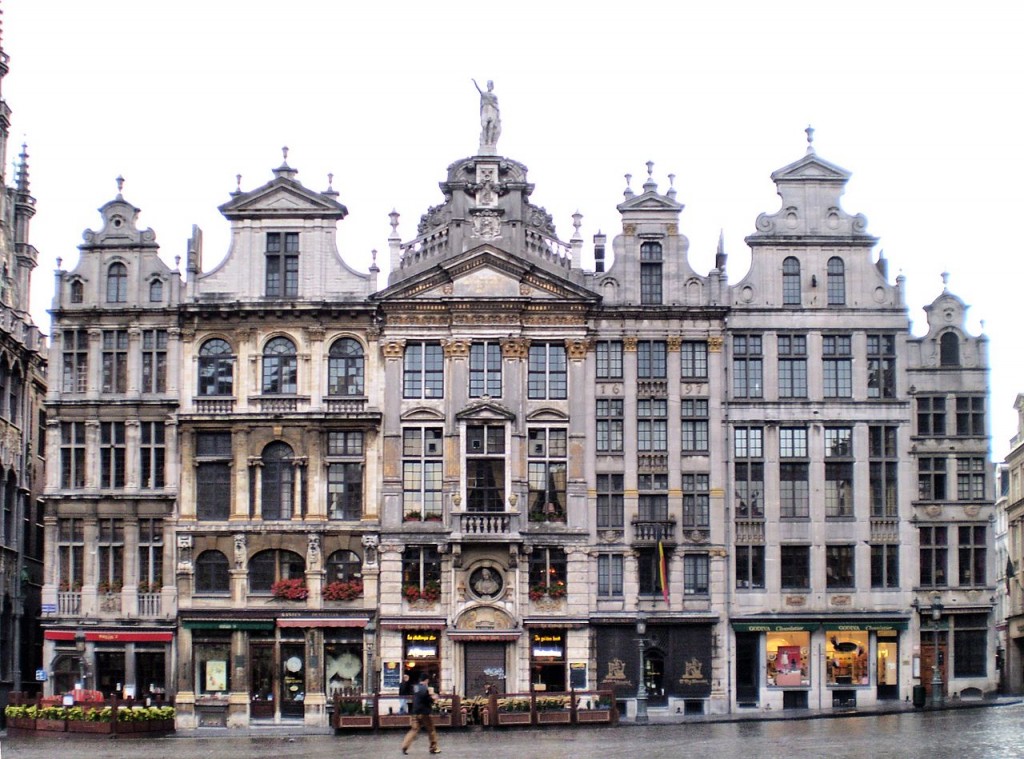 First, into the mist for a bit of touristing to keep us awake and jet lag at bay. Doug zips us off to Grand Place which certainly earns its place at the top of must-see Brussels lists. The open rectangular plaza has cobblestones laid in the 700s when it was a market. Lordy, that's old.
The bling is the narrow, two-story townhouses called guildhalls dating from the 1600s that surround the cobblestones. The ornate gables and artwork on each one represent different mercantile trades like bakers, miners and shoemakers. So fun to try and figure out what each one is. Scooter is a big help in all things archi-arty.
(Guildhalls photos by Wikipedia)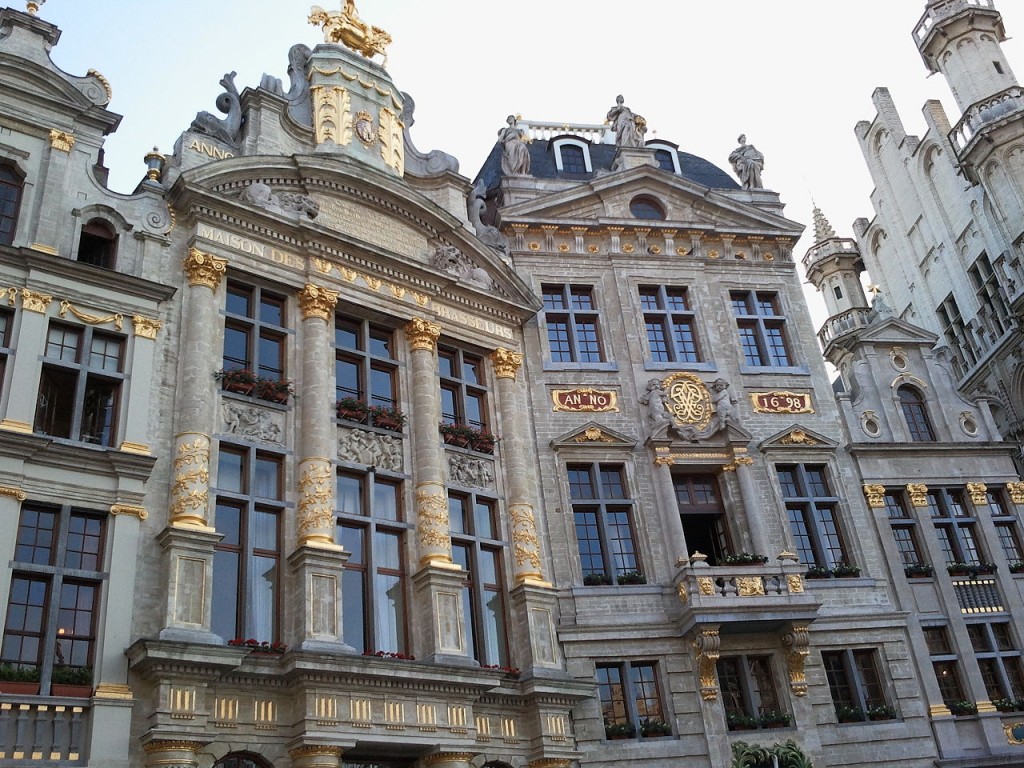 By design Grand Place, unlike almost any other European city square, lacks a church. The king at the time wanted commerce to be the binding power. No wonder the EU is based in Brussels. The big dog on the square is the over-the-top Flemish Gothic-style city hall, called by its prettier French name, Hôtel de Ville.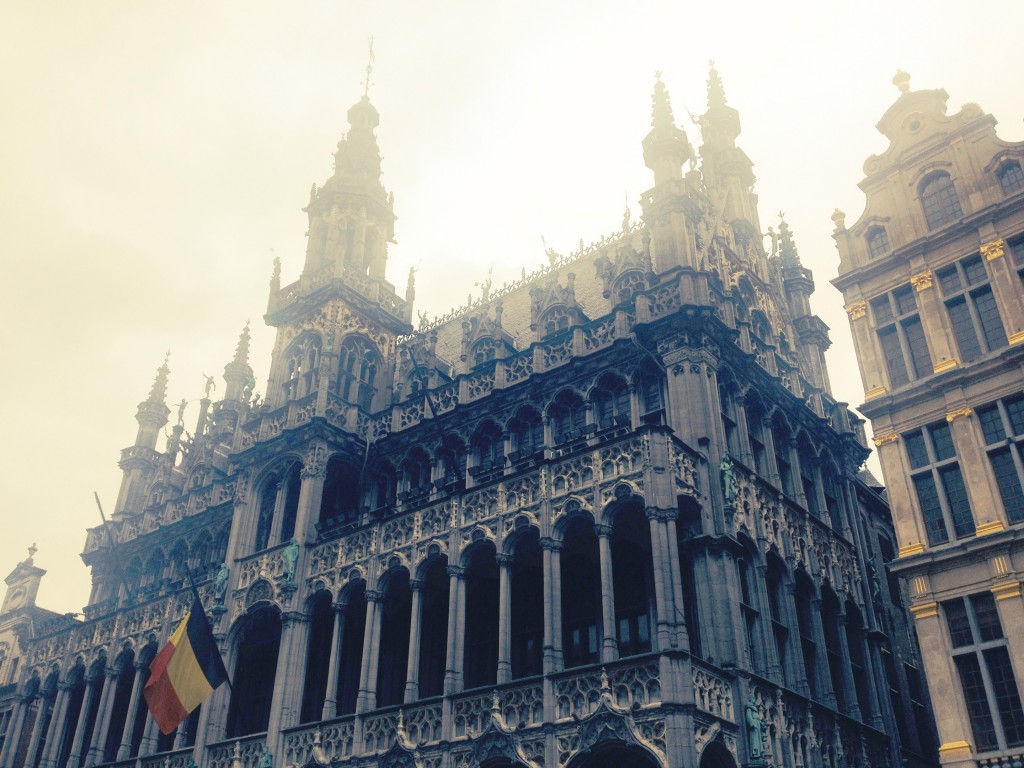 Its belfry, or belltower, is a literal point of pride in Belgium. For centuries this town square has been overrun by warring entities and pummeled into rubble. Each time, they rebuilt the guildhalls, often better than before. When Napoleon aimed his legion of cannons at Grand Square, the one thing he couldn't take down was the belfry. Belgiums are still hacked off at Napolean, the petite caca.
Galeries Royales Saint-Hubert
Galeries Royales Saint-Hubert, called the Kings Gallery by most, is a temple to Brussels retail. On this day, the enclosed a mall (below) is oacked with people escaping the rain. Lots of fashion, fine furnishings, cafés and Belgian chocolates.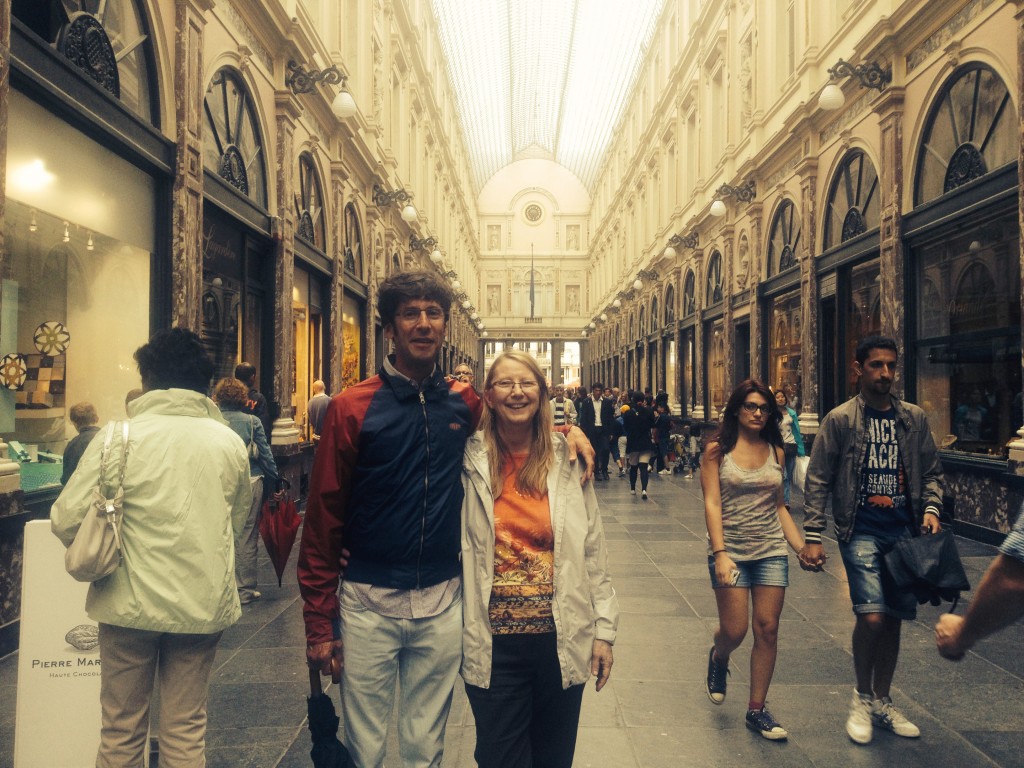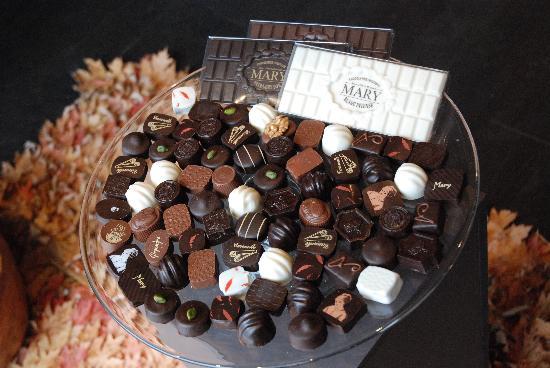 The Swiss may have first combined cocoa with cream and sugar, but the Belgians perfected it. We step into subdued Mary Chocolatier, official Purveyor to the Royal House of Belgium, for classic Belgian pralines — creamy flavored centers surrounded by a thin, soft chocolate shell. These are not Whitman's nougat centers, no way! The classic of the classic are ganache centers made from rich Italian hazelnuts. No other hazelnut will do. Mary offers little gold-foil cones of just ganache. Orgasm inducing. Nutella is an extremely remote travesty of a ganache.
Then we amble to that modern chocolate scoundrel Pierre Marcolini Haute Chocolatier, who goes beyond traditional candies to infuse chocolate into cookies, fruits, syrups and more. We love them all and could spend a ton of money here. We each opt for what Belgians call macaroons: fluffy mounded wafers of egg white and sugar that contain a luscious chocolate filling. Two bites and they're gone. Fleeting — like life!
(Chocolates photo provided by Mary)
Manneken Pis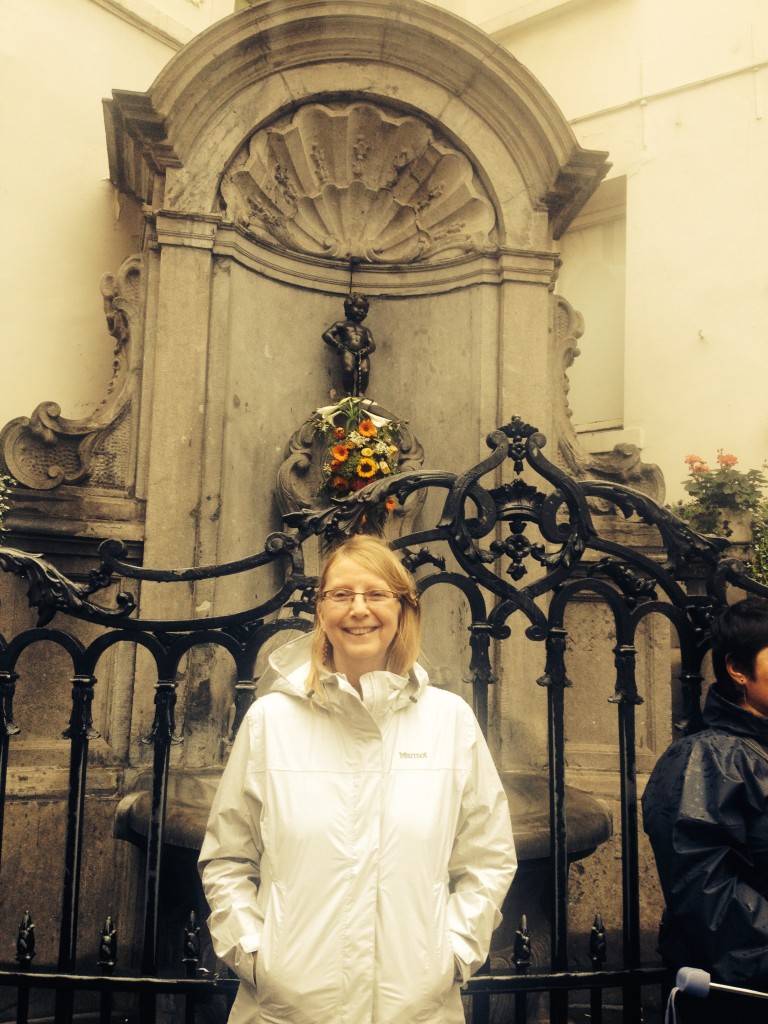 Another Brussels must-see is the national mascot, the Manneken Pis, a 61 cm tall bronze statue made in 1619. The smiling naked cherub perpetually pees into a basin.
It's been besieged by war and remade (as is the Belgian tradition), and stolen even more often, but always doggedly retrieved (Belgian cops are nice enough… until you steal their statue). His imitators are many, but there is only one Pis.
We catch the Pis on a beautiful summer day, so he's befittingly naked. But usually the tyke is adorned in costumed finery. He gets transformed into famous figures, fictional and real, and bedecked to honor the seasons and holidays. His fashion schedule is posted on the fountain rails. What's the favorite? Probably, and perversely Belgian, it's the white rhinestoned Elvis Presley jumpsuit.
Clothed or not, the Pis always pees. A couple times a year he's hooked up to a keg in a celebration of Belgian beer! Being a progressive place, Brussels has a squatting female counterpart: the circa 1987 Jeanneke Pis, but we did not visit it. The relentless peeing is a perfect complement to the ubiquitous tall glasses of Belgian beer.