Belgium: Contrarians to the Core
Belgium: Contrarians to the Core
by Amy Martin
Photos by Amy Martin and Scooter Smith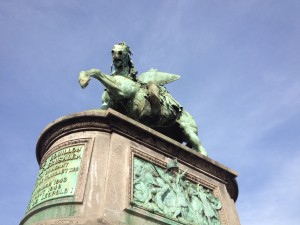 The 1958 Atomium, left, and 1848 statue of Godefroy de Bouillon in Royal Place, right.
Belgium had never been on my list of places to visit before I die. I'm a landscape gal. Knock my socks off with epic views of nature at its wildest. I could subsist on volcanoes and glaciers.
But dear friends Douglas and Phillip live in Brussels, so once funds finally accrued for a European vacation — and I overcame a hearty fear of flying over the ocean — off we went.
Was I ever surprised! Brussels has left me completely charmed. Definitely going back.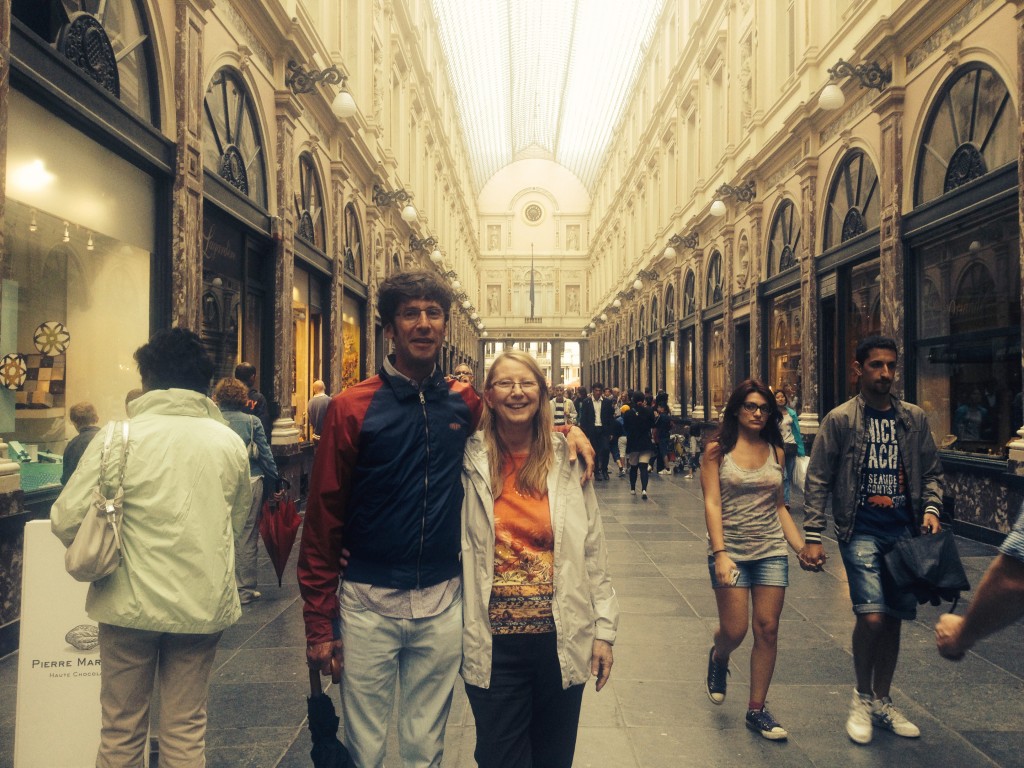 Douglas and I shopping at Galeries Royales Saint-Hubert off Grand Place. My first fresh Belgian chocolates in years!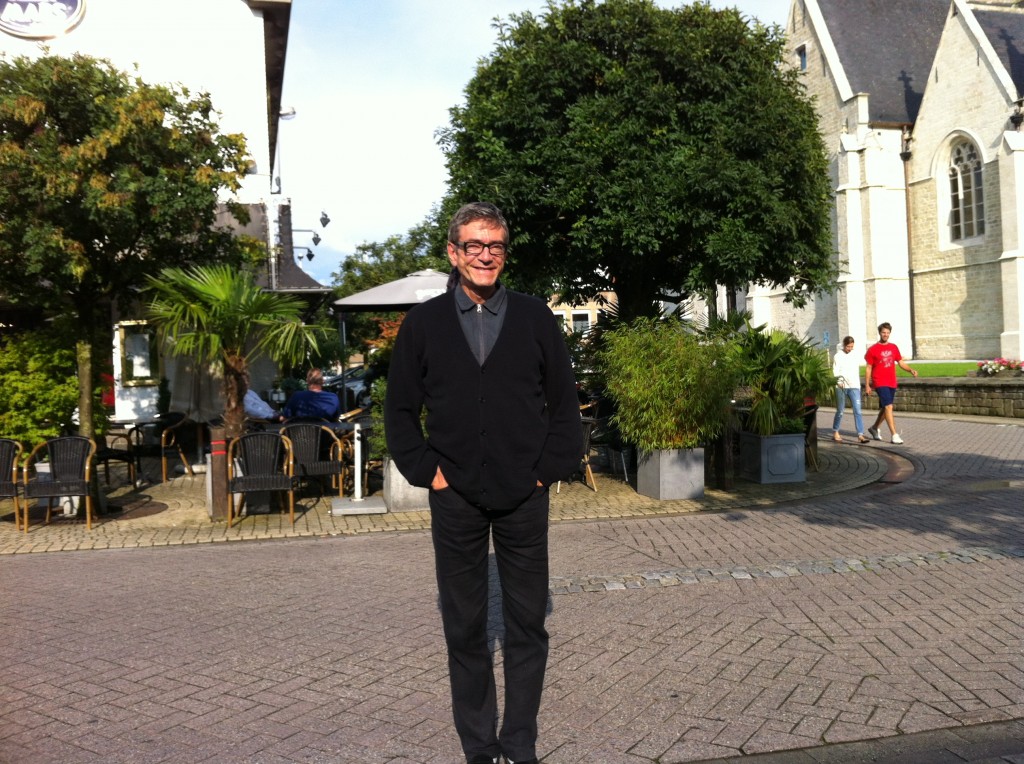 The Flemish Philip in the Flemish village of Meise north of Brussels.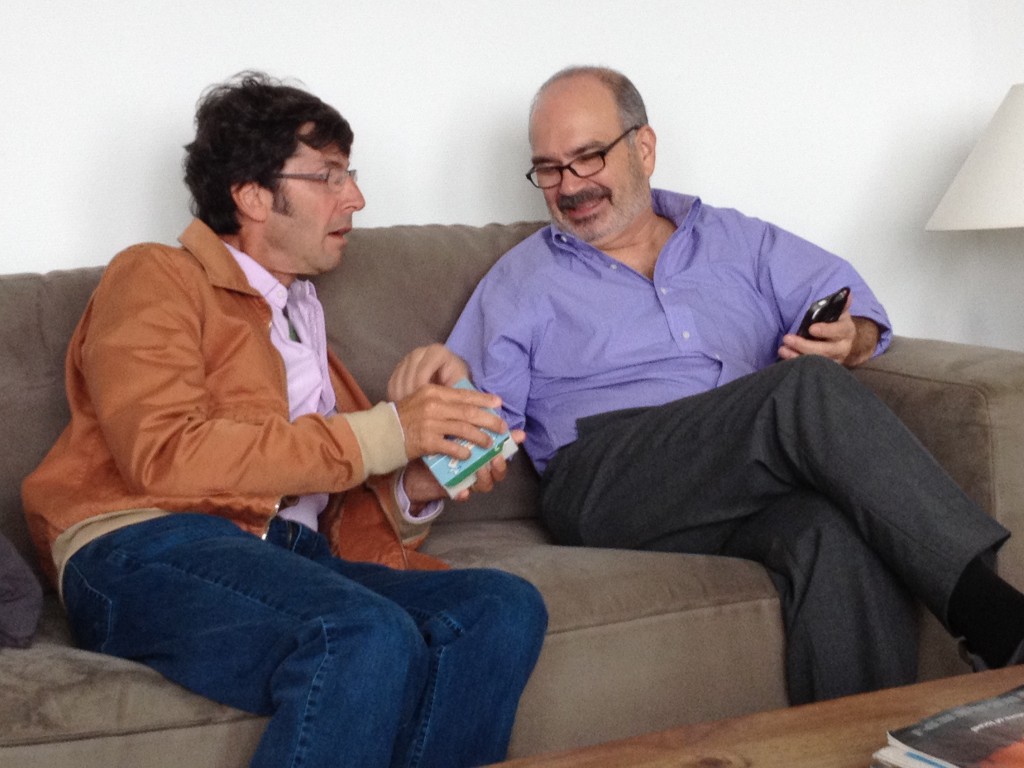 Douglas and Scooter in the apartment.
What's not to like about a country whose favorite emblem is a fountain statue of a naked cherub boy who smiles while taking a leak? Barely two feet tall, the Manneken Pis is a tiny thing for having such a big stature. But then, so is Belgium.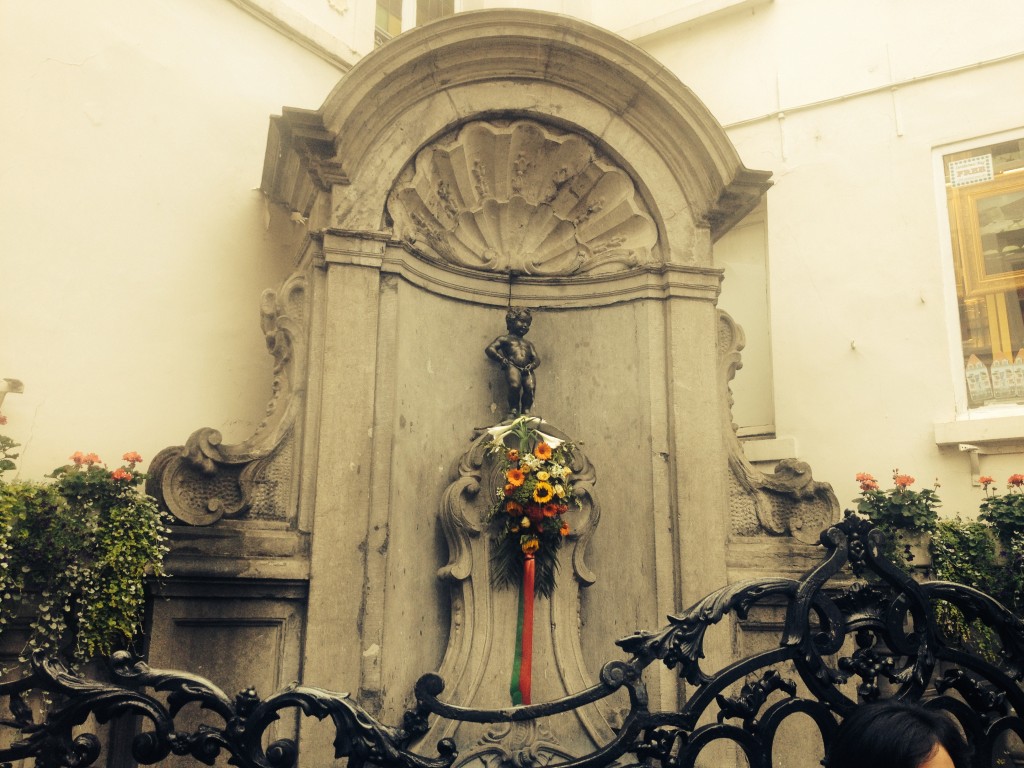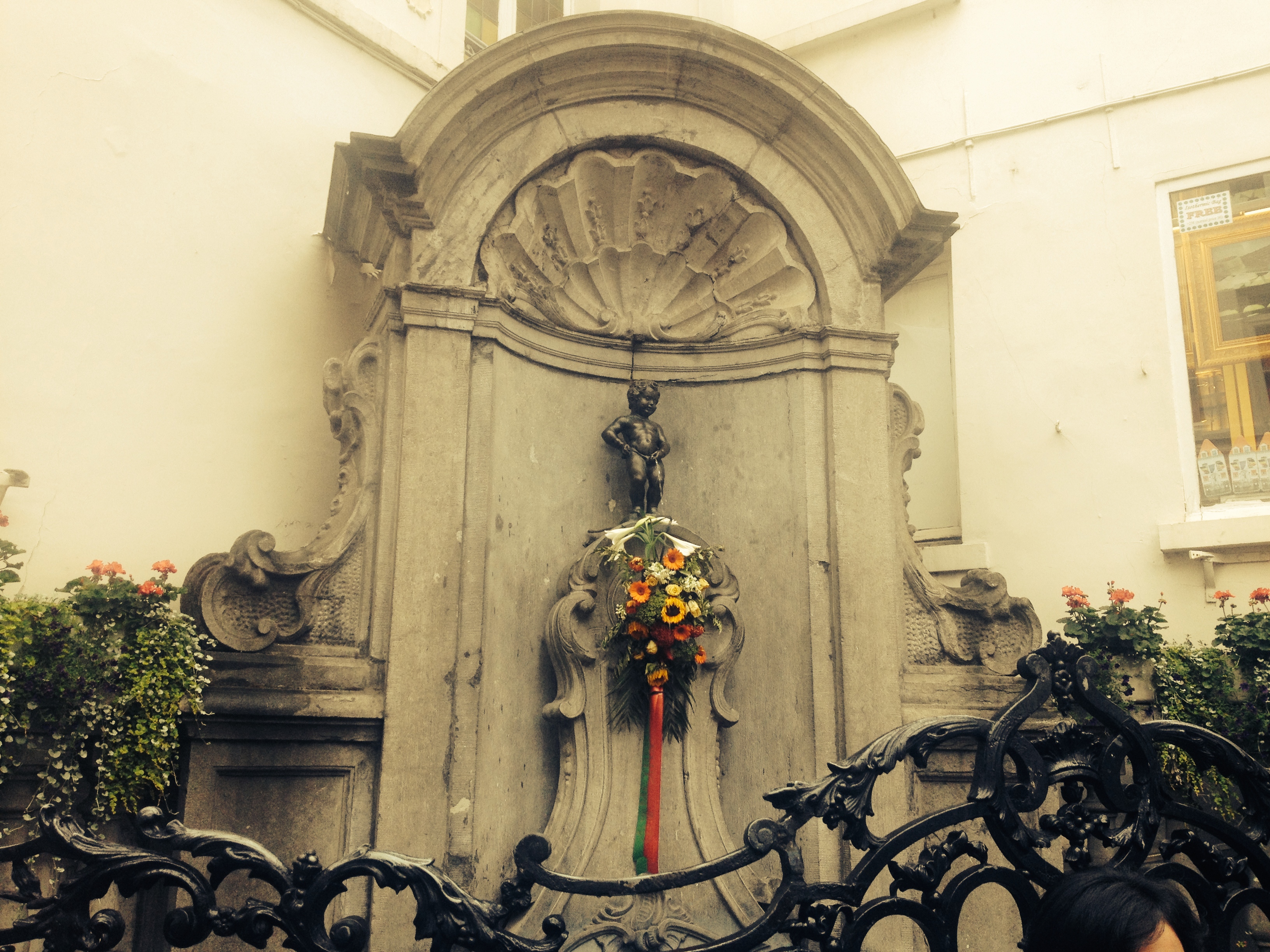 Manneken Piss, in a rare naked moment. Most of the time he wears costumes.
Poised between Germany, France and the Netherlands, this modest patch of Northern Europe has been trampled between warring empires from the 1500s onward through two World Wars. Winston Churchill dubbed it "brave little Belgium." No wonder its mascot essentially says "Piss off."
Belgium and its main cities, left. Belgium and its neighbors, right.
Benelux, also called the Low Countries, is the term for The Netherlands, Belgium and Luxemborg.
Belgium is cobbled from two contrasting cultures — the top half (called Flanders) is urban, mercantile, staid, and Flemish speaking, ie: Dutchy, and the bottom half is rural, industrial and chock full of French-speaking Walloons with a bit of a wild streak. Cohabitation has not been easy. Belgians are passionate about their independence. (If you peacefully escape from jail in Belgium, legally you are not punished for it, but simply sent back to finish your term. Because of course a Belgian would try to escape.)
Brussels, blue, sits in the Flemish area, but truly it is a city-state of its own. By law it is trilingual: Flemish, French and English. Most people who speak French in Brussels are not Walloons — they simply are from Brussels. 
Yet the country is entirely and passionately Belgium. Even though it threatens periodically to split into two countries, commerce keeps them together. After all, who would get its famous children: Belgian chocolates, Belgian lace and Belgian beer?
Photos by Wikipedia
Brussels: A Box of Chocolates
No place is more Belgium than Brussels, the country's capital located on the border of the two cultures, fusing all the nation's contradictions into a condensed, attractive package. Brussels boasts more churches per capita and per square kilometer than any other place. Conversely, perhaps perversely, it has the only city square in Europe not featuring a church.
Cathedral of St. Michael and St. Gudula, left. Notre Dame du Sablon, right.
More contradictions:
Brussels natives understate their behavior and dress, yet the city is home to the outrageous surrealist René Magritte and the relentlessly ornate Art Nouveau.
It is historic — boasting a city square, Grand Place, with cobblestones laid in the 700s — yet hip and known for its cutting-edge art.
Bureaucratic at the core — it's home to the EU (European Union) after all — yet its citizens chaff at rules.
Deeply engrained in European tradition, yet embracing of Turkish and African immigrant cultures, especially Moroccan.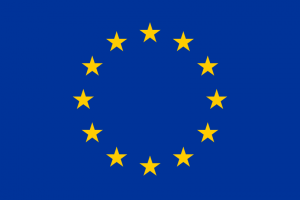 The EU flag, left. The Art Noveau building, called for some reason Old England, that houses the Museum of Instruments, because this city loves music. 
Such individualism! The city center bursts with tiny streets crammed with two to three story townhomes, most hailing from the late 1800s to mid 20st century. Each one boasts an architecturally unique front, often with a shop on the first floor. Sometimes the juxtapositions can be quite bizarre! In the midst of it all, an elegant Art Nouveau will demand attention or a '70s mod will pop up. It's like a box of chocolates.
Sized for You
Unlike Amsterdam, Paris or Rome, Brussels is sensibly sized. Grand Place and Royal Place are mere blocks from each other and between them is the central transit station. Most of its stellar attractions are within walking distance. Everything else is a short tram ride away.
The town hall in Grand Place, left. The view from Arts des Mons off Royal Place, right.
The streets are crowded, but not crushed, with tourists, even in peak season. There's more openness here than in much of Europe. Tourists are fools to be humored, not reprimanded. That almost everyone is happy to converse in English makes it all so easy.
Best of all is the Belgian vibe that's merrily off center. After all, these are people who built a museum for comic strips, erect bronze statues of comic characters, and plaster their exterior walls with comic murals.
When the dreary cold and wet weather drags on too long, they go mad in February with the weirdest and most over the top Lenten Carnivals in Europe. The word "binge" comes from the Belgium town Binche whose manic extended carnival is deemed a Masterpiece of the Oral and Intangible Heritage of Humanity by UNESCO.
Go ahead, binge on Belgium.