A Community Pays Tribute to Ken Campbell
July 31, 1947 to May 31, 2014 ~ Dallas, Texas
Kenneth Lee Campbell left his body peacefully in his sleep while in the loving presence of his children at the Veterans Affairs Hospice  on May 30, 2014 at 6:35 p.m. due to multiple myeloma cancer.
Veteran's burial will be Monday, June 9, at 2 pm until 2:20 pm, in
Dallas-Fort Worth National Cemetery
, 2000 Mountain Creek Pkwy, Dallas, TX 75211, west of Loop 12/Spur 408 between Interstates 20 and 30. Check in at the Public Information Center (PIC) to obtain the shelter location  for the  service. No flower arrangements, please. Make a donation instead; info below.
A longtime Dallas resident, Ken was a curious explorer of his childhood neighborhood in East Dallas and attended Bryan Adams High School. He received his undergraduate degree from University of Arkansas at Fayetteville and a Juris Doctor from Southern Methodist University Dedman School of Law. He practiced law with the Dallas firm McKenzie & Baer in addition to his own private practice. He was employed in a variety of fields, lastly at Whole Foods, and had a passion for nonprofit management as volunteer coordinator for Memnosyne Foundation.
After high school, Ken joined the military and served during the Vietnam War in the Army 101st Airborne Division. Ken served two tours in Vietnam and reached the rank of E5. The experience shaped him profoundly and after leaving the service worked to counter policies that sent young people to die in unneeded wars. His commitment to peace was deep. He also served in the National Guard.
A kind, compassionate and generous man, to Ken service was joy. He volunteered for many spiritual and progressive groups, including Memnosyne Foundation and Earth Rhythms. He was a fixture at community activities where attendees were brought into heart bond with others. He reveled in creative expression such as dancing, drumming and chanting, and was a fine poet and drummer.
Spiritual growth was vital to Ken. He studied Buddhism deeply at Karma Thegsum Choling, but engaged in a variety of spiritual pursuits. Sufi celebrations and poetry brought him much joy, as did the chanting of kirtans. He had a profound respect for Native American spirituality.
Ken was well known for a near endless array of stories from his adventurous, wide-ranging life. His spirit touched many, many people and his hugs were legendary. At the same time, there was a deep privacy and strong independence to him. The man loved the color purple with admirable commitment. A proud Scotsman from Australia who loved rugby—go figure! He played and served as an officer for the Dallas Harlequins Rugby Football Club for many years. And he never lost his love for rock & roll.
Ken is survived by his son, Ian Andrew Campbell and wife, Laura, of Dallas; his daughter, Hillary Camille Campbell of San Francisco, CA; his mother, Dorothy Kemp Campbell of Dallas; sister, Barbara Campbell Lyle of Houston; nieces, Janet Lyle of Austin and Miranda Campbell of Dallas; and uncle, David Kemp of Brooklyn, NY. He was preceded in death by his father, Howard P. Campbell; brother, David P. Campbell. He leave behind a multitude of friends.
Tributes may be left at Ken's Facebook page.
Make a donation in honor or Ken to a cause he cared greatly about: eliminating hunger.
~ Amy Martin
Karma Thegsum Choling
from: Karma Jinpa Wangmo (Beth Keenan), Karma Thegsum Choling ~ I first saw Ken at my friend Dawa Sangmu's store, Juliet's Jewels, in Denton. He was so into interfaith and open and approachable – In Dawa, perhaps he saw one of the few people as interesting as he was.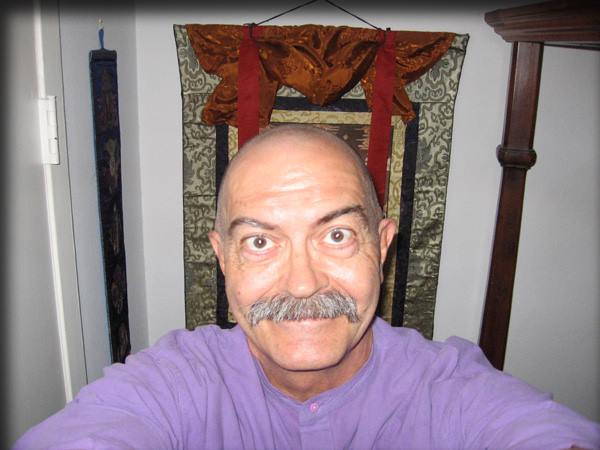 Not just a leo. A DOUBLE leo. Yes indeed.
When I later realized he had made a connection with Lama Dudjom Dorjee, my teacher, and was going to take refuge, I was very happy. He said his connection with Buddhism in this life began when he broke into a temple in Vietnam – as a soldier –
A lawyer, a rugby player, Australian, cowboy, sikh mystic, native american, drummer for ecstatic women –
Ken was so much larger than life it sounds like I am exaggerating when I talk about him – he'd be feeding the homeless in the morning, working with an interfaith group at the North Texas Food bank in the daytime and then drumming at night. Plus his day job at Memnosyne. There were so many groups – he made a connection with the MacKay sisters and Emporium Pies and was always there in the evenings to get food for all kinds of shelters…
When we had newcomers classes at the KTC I think he'd just spirit people in by the sheer force of his personality – he helped quite a lot –
And the KTC Sangha finally started volunteering at the North Texas Food Bank thanks to him.
On one of our annual pilgrimages to the Monastery in Woodstock,NY,  Ken the cowboy and Rahul Bonghir (who is an Indian MD) were in the same car, and got lost coming back to the Newark Airport. Rahul and Ken went into a Sikh run convenience store and Ken talked to the clerk and got directions in Punjabi.
The clerk looked at Rahul and said, "You taught him well." in English. Rahul laughed and said, "I don't know any Punjabi!"
I could go on and on, but you get the drift. He loved his mother and he adored his children and he just very enthusiastically went about making the world a better place by his tremendous positive energy.
I really love him, and look forward to crossing paths with him again.
from: Heather Humphrey ~ Ken, I will miss you and I love you. You have a gentle and beautiful soul. I learned so much from you in my brief time of knowing you. You were one of the most generous people I knew and always had kind words for all people. Thank you being such a wonderful friend and contributing so much positive energy and love to the precious Earth.  Tad-ya-ta: Om Be-kan-dze Be-kan-dze Ma-ha Be-kan-dze Ra-dza Sa-mung-ga-te So-ha!
from: Michael Senge ~ My dear refuge brother, may we meet in the pure land. omamidewahrih; ommanipemehung
from: Tashi Chotso ~ He was a very kind man. We will miss him. Our thoughts and prayers are with his family. Om mane peme hum.
Kirtan
from: Michele Schamburek Turner ~ My heart will miss your heart, dear friend. So grateful to have been touched by your grace in this lifetime. I love you.
from: Deirdre Eberhart ~  Thank you Ken Campbell for being so welcoming to me when I first came to KTC. You were always so kind, open, and genuine. Om Mani Padme Hum
from: Mary Kimble-Hellen ~ Sending you love. Ken touched my heart everytime I saw him. When I dance I will feel him near me, remembering the beating of his drum at ecstatic dances & Kirtans.
from: Rudra Das ~
Ancient Egyptians believed that upon death
they would be asked two questions
and their answers would determine
whether they could continue their journey in the afterlife.
The first question was, "Did you bring joy?"
The second was, "Did you find joy?"
~ Leo Buscaglia ~
My friend, you can answer a resounding yes to both!
from: Thomas Davenport ~ When Ken read one of his poems, it was the most pure and sincere act of kindness to all who heard it. He was a man who was so kind from the time he got out of bed in the morning, through his day at work, all the way through an evening at Poetry that everyone who knew him couldn't help but be inspired to be more kind, to help others, to bring more light and good humor into the world. I was one of those he touched.
For everyone he has left behind here, whoever is reading this, please listen when I say that no matter what is going on for you, if you are having a personal crisis, this community will be here for you. Although I don't know why Ken was out of touch in his last months, I thought of him often and was always thinking that I wanted to know where he was and what was going on with him. If you are ever in a similar situation, it would be a kindness for you to reach out to your friends. They love you, and whatever you are going through, they want to go through it with you. This was certainly true for me with Ken.
Getting this news tonight was shocking, but no matter what transpired during his last few months on earth, at this moment, in spite of his sudden disappearance from my life, I am happy because I know that Ken, a great man of God, a great man of Spirit, has gone home, and I know that he is happy. I read many of his beautiful poems tonight to honor him, and I say now, with even more confidence, this is what he was seeking all along. God bless you, Ken Campbell. Thank you for sharing your friendship, your words, and your warm, heartfelt embraces with me.
Sufi
from: John Wolf, peace activist ~ May the Light Perpetual Shine upon You Brother Ken. Ive known Ken since the 60's when we were Alter Boys at Saint John's Episcopal Church in east Dallas . We used to sneak a little extra wine after service …. Many years later we shared the Wine of Sufi Poetry and drank to fill our hearts with the Love of the Divine….. Ya Ishq Dude and Happy Trails to you on your Journey to the Beloved.
On a day
when the wind is perfect,
the sail just needs to open and the world is full of beauty.
Today is such a day."
— Mawlana Jalal-al-Din Rumi
from:: Jessica Kitonga ~ Dearest Ken, It is with a heavy heart that I heard the news this evening that you had passed away yesterday, Saturday 31st May. You were such a bright shining spirit. A man who managed to live about 5+ lives within one lifetime. A person who lived life to the fullest. Your humor, gentleness, tall tales and not-so-tall tales will be greatly missed. Much love, Jessica.
Dedicated you Ken; words from your favorite poet. Rest in peace.
When I die…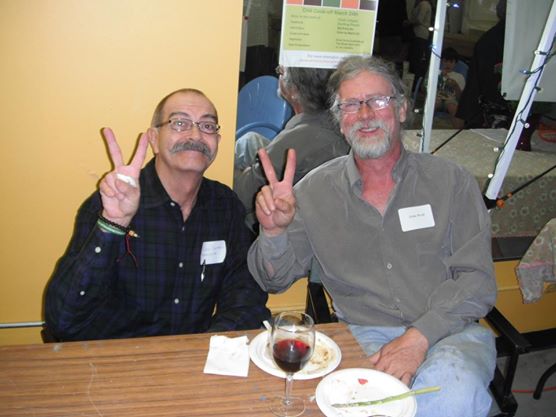 When I die
when my coffin
is being taken out
you must never think
i am missing this world
don't shed any tears
don't lament or
feel sorry
i'm not falling
into a monster's abyss
when you see
my corpse is being carried
don't cry for my leaving
i'm not leaving
i'm arriving at eternal love
when you leave me
in the grave
don't say goodbye
remember a grave is
only a curtain
for the paradise behind
you'll only see me
descending into a grave
now watch me rise

how can there be an end
when the sun sets or
the moon goes down
it looks like the end
it seems like a sunset
but in reality it is a dawn
when the grave locks you up
that is when your soul is freed
have you ever seen
a seed fallen to earth
not rise with a new life
why should you doubt the rise
of a seed named human
have you ever seen
a bucket lowered into a well
coming back empty
why lament for a soul
when it can come back
like Joseph from the well
when for the last time
you close your mouth
your words and soul
will belong to the world of
no place no time
~RUMI
from: Katherine Baronet ~ My heart is breaking with the thought of not seeing you to say goodbye. I will miss your ability to see the good in everyone you know. Your stories and wonderful poetry will life long in my heart. I pray your transitions will be peaceful and forever walking with the light. I will laugh when I think of you telling me the history of paisley.
from: Mohammad Borougerdi ~
Didn't come here with my choice,
neither depart on my own.
Whoever brought me in
will take me out.
Molana Jalal E din Rumi.
Ken Campbell, one of Rumi's lovers, has left this physical world. Peace be upon him.
from: Rica Potenz ~ When we heard the the news tonight, Ken, Thomas and I were so saddened we wouldn't get to share any more warm bear hugs, poetry, amazing stories, laughs, music or sparkly smiles with you, our dear friend. You brightened our lives, and so many peoples lives. Your compassion, kindness, service, love and deep understanding of others needs shone through all you did. Your gift of your poetry is a treasure and Thomas and I spent the evening reading many of them, including the one you wrote for me, which showed an understanding of my heart that I had not yet even realized. You could see into my soul and you were there for me when I needed you. We will miss you greatly, although I know you are with the angels and your spirit continues to shine brightly. You are an illumined being and it comforts me to know you are HOME, with your Beloved. I chose to share this poem in remembrance, which you had shared with me a couple years ago. Much love always.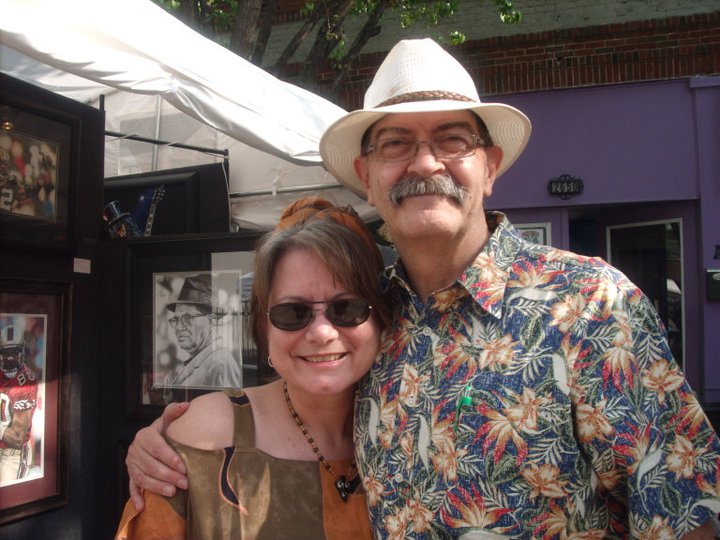 The Pursuit of Light
I sat encompassed by the Silence
Beyond those who sat around me
Beyond thought and rhythmic breathing
Beyond the unfolding mountain dawn
I sat in the aloneness of tranquility
I journeyed beyond me towards the White
I flew in the air without aid of wings
Wings that never really were
I flew beyond the measure of time
I flew towards the glimmer before me
I flew faster to seek the flickering ahead
I flew racing to the color specter of sparkling Light
A colorful Light luminescent against the White
I flew ever faster towards the source
I reached before me towards the Light
I yearned to touch the growing Light
I longed for union with the Light
Then unbidden, the amuzgar called me to me
The Light receded beyond my sight
and my heart contracted within me
I felt the fibers in the rug beneath me
Yet as the joy of the moment remained in me
I wept in the present
for I had seen
The light
— Ken Campbell
from: Liz Beal Lundeen ~ What a great loss. Once again I am reminded "shower the people you love with love, show them the way that you feel"
from: Terri Lynch ~ Molasses voice, twinkling eyes, ecstatic poetry lover, gentle drummer, proud father, multi-cultural master, laser-pointed awareness and a heart that was boundless – a taste of my memories of the heart we knew as Ken Campbell.
I remember one Monday evening of poetry at the Cosmic Café when Ken and Ian, father and son, enjoyed passionate discussion of life's deeper thoughts all the while Ken had his arm around Ian in a loving embrace. It truly was one of the most precious adult father/adult son moments I have ever witnessed. And Ken also spoke eloquently of his daughter's heart and accomplishments with equally amazing love in his voice.
Ken transformed life-experiences of pain and tragedy into sunbeams of love in his own life and in so many others, far and wide. He literally had no thought of his own self. He awoke to give, to live, to laugh, to love. Whether to an individual, to a cause, or to a people, he gave his all every day. OM Shanti Shanti Shanti.
from: Jon Kerr ~ Lifting a glass for my friend, who now lives in spirit. He was a great man.
from: Shannon Childre ~ I am shocked to hear of your departure from this world my beautiful friend. It was an honor to know you in this lifetime. You served selflessly. You loved completely. You exemplified grace, gratitude, joy and peace. You walked in beauty and I am blessed to have had the opportunity to walk with you, if only for a short time. You will be missed.
from: Jeffrey Vionito ~ This silence that i feel right now, that is consuming me, is Ken. The shock of his passing that hushes my thoughts into reflection of a man that was the change that he wanted to be in the world. That is Ken. I will miss his smile, his beating drum, his peaceful countenance and conversation. But i will always feel the deepest part of him within me. In that place he will always be, right there with me, that is Ken.
from: Katt Bird~  I'm so sorry to hear this. Ken was such a beautiful soul. I will miss seeing his bright smile. Sending peace to his family.
Memnosyne & Interfaith
from: Mary Ann Thompson-Frenk ~ Ken, you touched all who knew you and your passion for service will never be forgotten. You lived a life that set a remarkable example for all who knew you and The Memnosyne Institute was transformed in large part thanks to you, sweet friend. You will be dearly missed, but Heaven has gained an angel.
from: Coke Buchanan ~ Ken was a kindred spirit always poised to help others, He was the first to volunteer, the first to arrive and the last person to leave. Always happy, clam and grounded, Ken knew something about everything, usually first-hand. He excelled at storytelling and smiling. I envied the serenity that enveloped him as he enjoyed each minute of everyday. My only wish was that we could have spent some time together this past year after he became ill so he could have shared more about his philosophy and adventures.
from: Marama Mete-Smith ~ It is with great sadness and shock that we have read about your passing….I am so grateful to have met you in Houston with The Memnosyne Foundation, to have eaten together, gotten lost in Houston together, got stuck in Coke Buchanan's wagon in Houston, cos we didn't know how to operate a keyless car… We treasure the gift (the Native American flute) that you gave us in Dallas with Mary Ann, Joshua, and Ty Hudnall and the Memnosyne Crew… You have left an amazing legacy of your writings, your poetry that you have shared in this forum. Journey well Ken, journey far, to the land of Stars… To Kens children, our thoughts and hearts are with you as you mourn the loss of your Dad. We love you Ken, and thank you for the amazing life that you have lived Arohanui from Aotearoa, New Zealand Marama.
from: Veronica Valles ~ You are drumming and dancing in the stars. Visit us with your smile as the sun winks us awake each morning. Grateful to have known you, dear Ken. Purple skies will always remind me of YOU.
from: Nik Qureshi,  Islamic Art Revival Series ~ Dear Ken, thank you for your beautiful gift of soul enriching poetry at The Islamic Art Revival Series 2012 and being a part of our 2013 team of volunteer committee members. A kind, warm and always smiling spirit rest in peace you will be missed. Our thoughts are with the family.
Rugby
from: Emmett N Connie ~ Played rugby with this gentleman for many years, learn a lot on and off the field, Ken will truly be missed, Ken will always be a Harlequin to us. Ken will be remembered as a person that would help you anyway he could. In the rugby club stories will always be told of the greatness of him.He will truly be missed. prayers for all.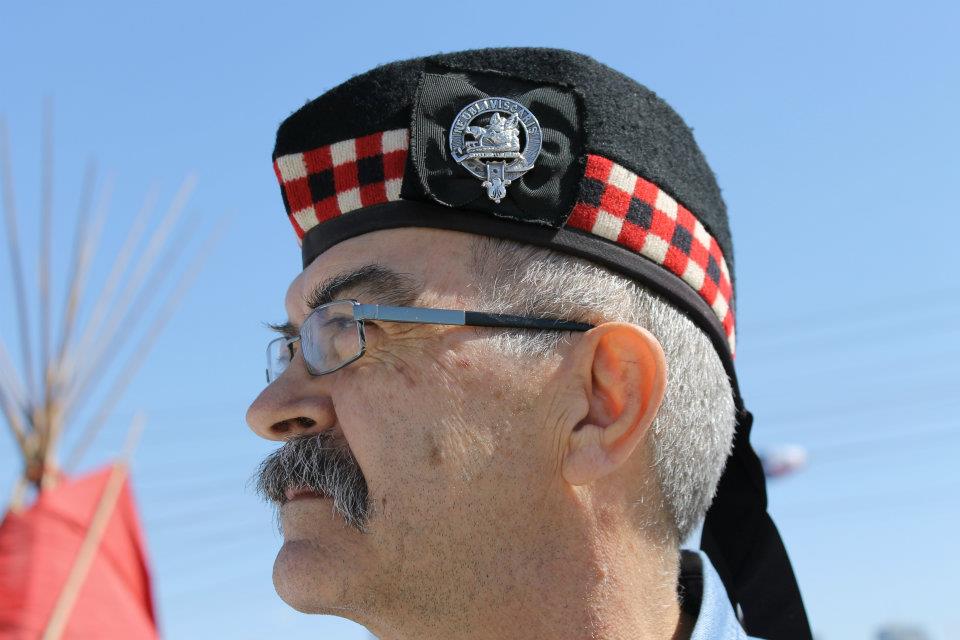 from: Robert Joseph Ahola ~ So sorry to hear this news. Ken was a longtime friend and rugby teammate with both the Harlequins and Old Hat. I will miss him.
from: Art Simmons ~ A man with a gentle spirit and a beautiful heart. May you win all your scrums in heaven, my friend. You are missed here.
Whole Foods
from: Gina Marie Howington Mantsch ~ Ken. Inspiration. A true Gentle-man. We worked together at whole foods and years and years later ran into each other time and again at various meditation related outlets… the stories he shared made you laugh and cry and wonder and mend your path ~ oh he will be so missed ~ a true humanitarian ~ prayers tears health and hope to those closest to him.
from: Anecia Hero ~ Ken Campbell was a class act. I worked with him at Whole Foods where he was loved by all – he ALWAYS wore a purple shirt:) I knew Ken had a former work-life, as it did and I asked him why he was working at WFM. He got this great big smile on, pulled out his phone and showed me a photo his beautiful daughter and son. He said, "college:)" with a grin! Ever since then, I'd ask him about those kids and one day, he called me over to the customer service stand and said,"these are why I'm here!!!!!" Those kids were so proud to be his kids, as they well should be. He was smart, fun and loved a good laugh. He will make Heaven even richer with his presence.
from: Richard Panda Moore ~ Extremely sad to hear this. Ken was a special man. RIP.
Friends
from: Mary Banks ~ One of the kindest, gentlest men I have ever known. A heart of gold and an affinity for the color purple that was unwavering. I always looked forward to exchanges with you and though I had not seen you in several years you were always in my thoughts as someone to admire and someone to aspire to be like in kindness and understanding. This world has lost someone so special, but I know that where he is now he is bringing that same brilliance to his surroundings. Godspeed
from: Ardavon Naimi ~ Thank you for always being so kind to me Ken. Rest in power
from: Flora Andalibi ~ Miss you, and love u Ken,. Very generous and kind man. Cant forget Francisco retreats, his stories, and beautiful and touching poems about life, love and existence. Peace be upon him.
from: Katrina Merrem ~  Reading of Ken's passing was difficult to read…  Sweet, gentle, loving soul was my experience with Ken Campbell… I can only imagine how many lives he touched in this way… I am so grateful for all of his poems and beautiful photos he would post… I would ask him every time we exchanged a conversation when his book of poetry would be coming out… Surrounding all that have known Ken, with love and light.
from: Desiree Rebecca Herrera Reyna ~ Omg! We LOVE You Ken!!! You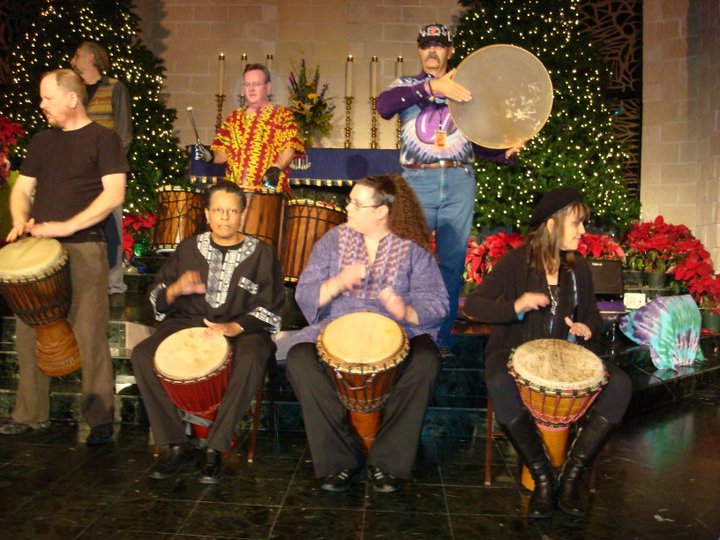 were a great man..;(
from: Anastasia Lankford ~ I'm so sorry to hear this. I have been trying to get in touch with him and feared this. I have many of his poems. If his family can't find his poems on his computer, please get in touch with me. I have them on a flashdrive. I loved chatting with him. I'm sorry I let my busy schedule keep me from connecting with him more often.
from: Fran Pendley ~ I remember Ken as a friendly, caring man with a great sense of humor. The news of his passing saddens me, yet I truly believe he is on another great journey and hope he is enjoying it.
from: Judy Hoffman ~ So sorry to read of his passing. He was a kind man.
from: Mary Banks ~ One of the kindest, gentlest men I have ever known. A heart of gold and an affinity for the color purple that was unwavering. I always looked forward to exchanges with you and though I had not seen you in several years you were always in my thoughts as someone to admire and someone to aspire to be like in kindness and understanding. This world has lost someone so special, but I know that where he is now he is bringing that same brilliance to his surroundings. Godspeed Ken
from: Mari Bird ~ Oh my, I didn't realize..all my love dear friend…so grateful for your presence in my life….I will remember you always…
 from: Anecia Hero ~ Thank you for sharing! Ken was a man beyond belief- my heart and prayers go out to his family/especially his kids…he loved them so….
from: Deborah Murphy ~ I'm so sorry to hear this. Ken was talented with a naturally kind heart, always helping and serving anyone in his path. His work in food gleaning served the homeless and hungry in Dallas. RIP Sweet Ken.
from: Lilia Trejo ~ Omg. He will be dearly missed
from: Jared O. Hughes ~  Ken story: I went to go see Amma for the first time June 2012. I got to the venue a little late, and they had run out of tokens. Out of nowhere pops Ken Campbell. Dressed in orange security vest. He talks to someone and gets me a vest to help him, and I get a spot in that notoriously long line and get a hug I will never forget. Ken had worked those venues multiple times and got a special private audience with her.  "Next life may we meet in the pure realm…"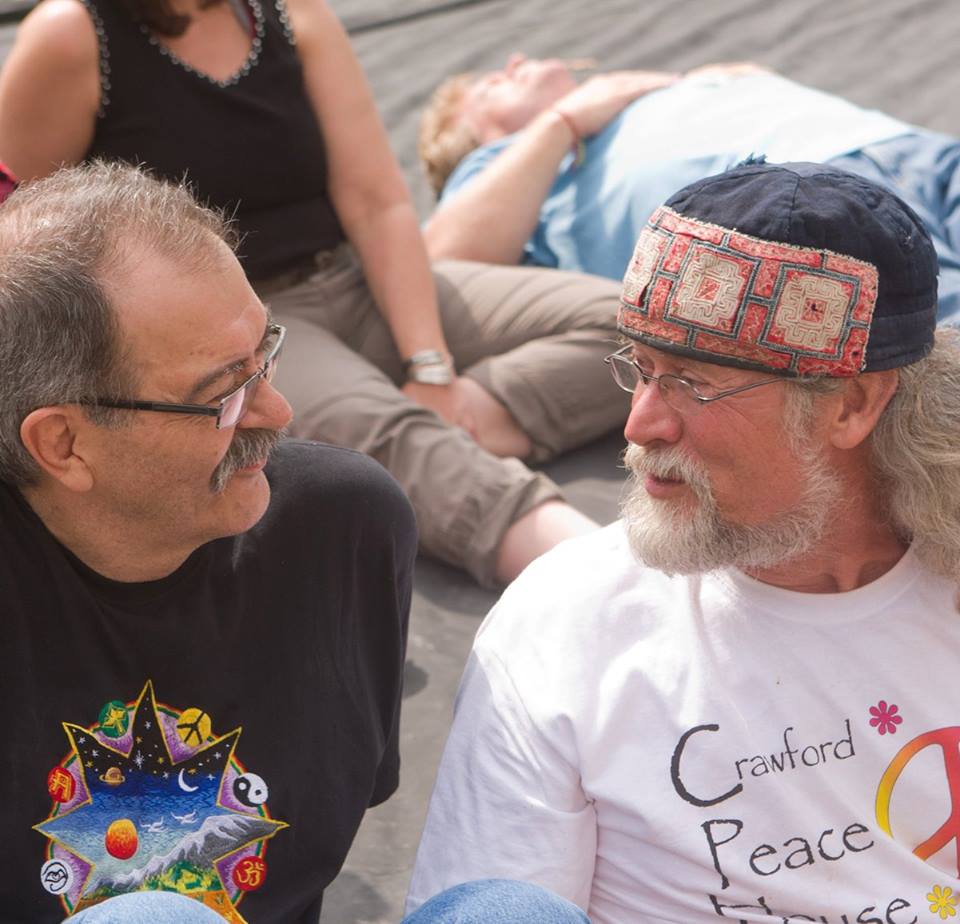 from: Fatima-Ayan Malika Hirsi
3 men and a little lady—
it was the first time
i saw that mustache.
then, her alibi—
as a girl i must have known
we would meet one day
to be so taken with a man
i only knew from a screen.
tom selleck always gave me
a warm feeling—when
i first met you
it was like feeling at home
and safe when most everything
was foreign—words i didn't know,
people that did not remind me
of being a child in my nana's house.
you there always glowing with a hello
that was never mere courtesy.
we matched a lot, each of us
in our purple. sometimes
you even wore a flower and
it always looked natural
behind your ear.
i wonder how you feel now,
hearing all the prayers, seeing
all the tears shed in your honor
as we remember the way you danced,
the glisten of your knowing eyes,
the depth of every hug you gave and
the way each time you spoke
it was the most comforting kind of thunder.
so much love
from: Tzila Z Duenzl ~ No!!!! Really??? Liked him a lot. Great smile…always the gentleman. RIP.
from: Sherry Carson Jaco ~ I only knew Ken for a short while, but in that time he showed that he walked the walk. He was a bodhisattva. Blessings on your journey…
from: Marilyn Miller ~ So sorry about Ken. I knew him through the Rosicrucian Order. Peace and comfort to his family.
from: David Rosenblad ~ Playing a little "Smoke on the Water" for you now Ken, shine on…
from: Lucy Parker ~ Watkins The first time I met Ken was at a drum circle. He brought that big ol' frame drum and played it in the midst of all our loud djembes and dununs. We talked a little, but not much. Over time, I kept wondering about that man with the big ol' frame drum played in the sea of loud djembes and dununs. I learned he was a poet. I learned he was the epitome of still waters running deep. He is that man with the frame drum in the room full of djembes and dununs. He was a strong, balanced, poetic man of quiet peacefulness and kindness.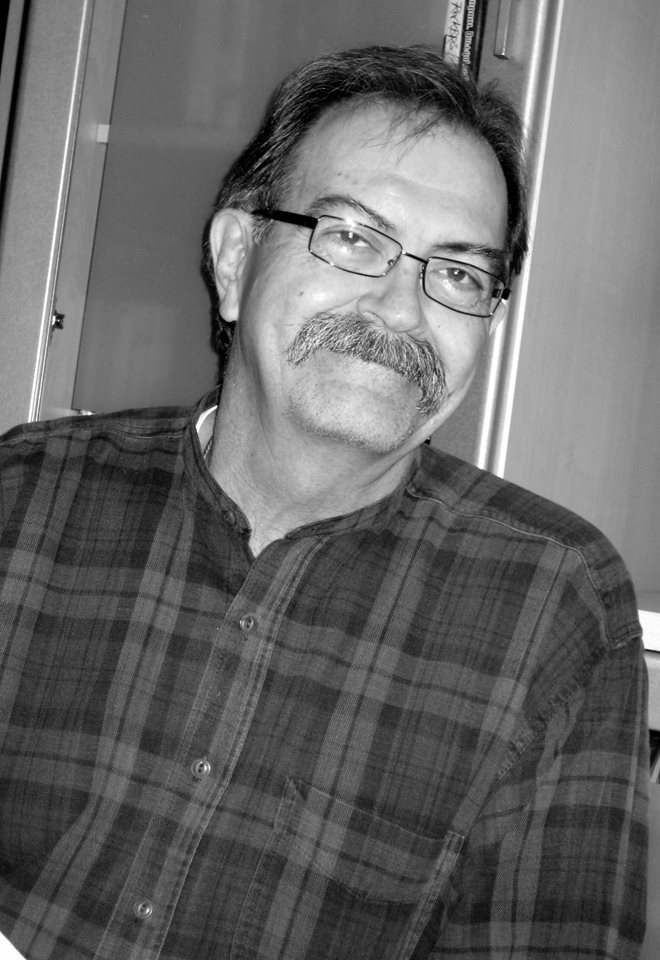 He was deep and profound, that's why he was able to be the man with the frame drum in a room full of djembes and dununs. Ken, I hope you know how many lives you touched. You will be missed by so very many people. Myself included.
from: Brigid Gabriel ~ I am writing this while in shock. As life sometimes does, it takes over, and I lost touch with Ken. He always made me laugh, and was such a dear soul. He was a kind and humble man, and I will miss his love and light.

from: Omrum Uzun ~ Such a beautiful heart! I can't believe that you are gone you'll always be with your beloved ones and this friend of yours across the ocean. My brother love.
from: Mary Bengtson Hite ~ So sorry to hear of the loss of Ken Campbell. Hard to put into words = a kind, gentle soul. I met Ken a long. long time ago – probably about 1976, he was just always there, with a smile and kindness. Very sad. Blessings to his children and family.
from: Courtney Turner ~ So sad to hear the passing of a friend, Ken, who has known me since I was born, and whose kids I grew up with. Ian and Hillary, I'm so sorry, your dad was a great guy.
from: Jo Wharton, Peacemakers Inc ~ I'm so sad that Ken has gone. One story he told was that his Grandfather (?) was a KKK Grand Dragon and he gave Ken his "stuff" including his robe. Ken had lots of stories. When he talked about his life, it seemed he had lived many lives on his way from soldier to peace activist.
from: Dave Pennington ~ I will always remember how fun it was serving pizzas with Ken at the Green Spot when Nancy couldn't be there (he volunteered to assist). He was such a jovial guy, with all kinds of amazing stories, and with so much wisdom and wit he made the time fly by. He will be sorely missed.
from: Cynthia R. Shaw ~ Ohhhhhh, so very sorry for his passing! I was only a mere acquaintance, but he profoundly "im-pressed" upon me the Beauty of his Soul and his profoundly Loving Spirit and Presence! Love and Blessings to his daughter and son-in-law!
from: Cornell Kinderknecht ~ Missing this friend to so many of us…
from: Kimberly Mount ~ Rest in peace my friend. I will always remember your kindness…
from: Tisha Marie ~ I'm truly sorry. Our prayers are with you at this time. It was great to meet him. Gone but never forgotten.
from: William Daniel ~ My heart and love goes out to Ken and his family, for his departure from this mortal incarnation. Ken was a special loving, and giving Spiritual person, who will be greatly missed. Much love to you dear Brother, until we are together again.
from: Mia Leventhal ~ I have just learned that Our friend Ken Campbell has passed recently to the spirit world..Im still shocked .. but wish to pay tribute to a wonderful soul as he continues to shine on us from "above." Ken was such an open spirit..full of warmth and strong will to promote the message of Global Love among all..
I also can not forget his gift of poetry which was always soul enriching..he will be greatly missed..but shall be remembered for the great gifts his spirit offered us..
My sincere condolences to his family
The Zikr / Ken Campbell
My hell is still, at times
Perpetuated by
The voluptuousness of my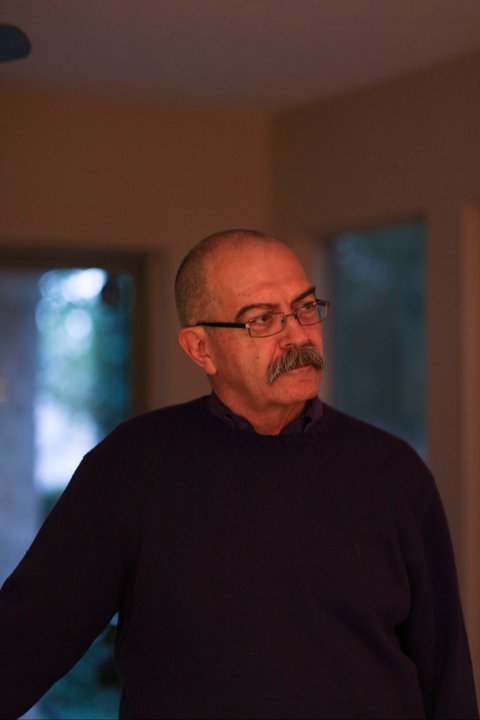 Physical and mental
Hunger.
Yet, in the stillness of the Silence
And the release of my breath,
I see what my eyes can not see.
There are heavens beyond
My contemplation
Without limit.
The musical rhythm of zikr begins
And I begin to arise from
The darkness I have experienced
In the redness of the Well.
As I seek to become one,
Once again.
With the Light,
This redness of my natural lower self
Is frightened away
By the growing green hued Light
In my heart.
In the experience of the zikr,
I become separated from the Shadows.
I am no longer restricted by
Place or time.
My heart is the center of Light.
My journey is my heart ascending
And, at times,
For a moment,
Perilously descending down
Into the Shadows.
Yet, as I release
The physical and mental boundaries,
Enveloped in the zikr,
My former senses become
Suprasensory
And I become
The Light in my heart.
I become a man of Light
Oriented in my inner ascent
And arising to
A glowing constellation of
Celestial love.
The longed for love
of
The Beloved
from: Trish Parrish ~ He touched my heart with his integrity and gentleness and deep caring for all creation. Sadness and celebration together is a bit confusing. Things will settle.
from: Robert Joseph Ahola ~ Ken was such a dear friend. Thanks for the wonderful tribute. No one deserves it more.
from: Patricia Golden ~ I am in disbelief. My heart goes out to Ken's family. You are so much of what he talked about. His huge love of his family and friends was and will always be. My heart also goes out to all those, like myself, who where deeply touched by this beautiful being. ALOHA / osiyo & do na da' go hv i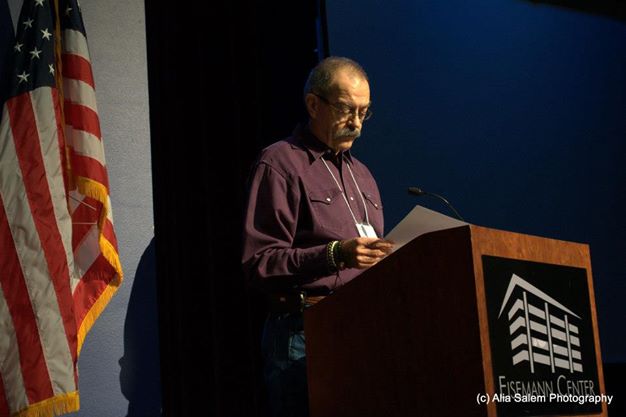 from: Carol Britz ~ My deepest sympathy to Ken's family – a wonderfully warm man!
from: Roberta Guzman ~ Ken was an awesome person he will be missed. Rip my friend. My thoughts are with his family. Sorry for your loss.
from: Ateen Khakpour ~ Saturday evening, you came to my thoughts after a long time…I mentioned to a mutual friend how I drew inspiration from the way you lived your life, not knowing you had already left us.  Sunday evening, I found the book of your poems which you gave me in 2004.  Tonight, I'll be strong and read them.  You will be missed so much, Ken…
from: Dee Hill ~ Oh no..this makes me sad:/ Such a nice guy
from: Adnan Naseem Khan ~This is the day when i met this amazing soul.. its just the end of your physical life we all know your presence will never be extinguished.. you left such a lasting impression on our first random conversation and since then i ve been wanting to see you again .. perhaps in another life … your presence will never be extinguished .. rest in peace my brother .. and keep smiling from up there
from: Stephanie O'Brien  ~ The last time I saw Ken was at Ian and Laura's wedding. My boyfriend and I were lucky enough to sit at the same table as him at the rehearsal dinner. He was such a kind, loving person. RIP, Ken…you will be missed
from: Melissa Morgan ~ Wonderful spirit, loved with a huge heart. You will be missed my friend.
from: Andy Mattiace ~ Ken, you were a true renaissance man. Rest in peace friend!
from: Noosha Farin ~ A man with a big heart. R.I.P Ken
from: Anila Ladhani ~ Ken was an amazing and kind person. May you rest in peace.
from:Leticia Del Bosqueposted to?Ken Campbell June 5 To Ken and his family. God Bless you all. I met Ken a year ago, and I my name is Leticia Del Bosque, I volunteered and the event that took place last year June 19, at the old city park. We spoke all day that day and he decided that we were related…And i agreed with him. ..Del Bosque Family. …it few of us….rest in peace, I shall see you in Heaven one day…

from:Brigid Gabriel ~ Ken touched so many lives with kindness, humor, and lots of love. He has touched my heart and soul forever. Godspeed my Friend

from:Debbie Bozeman ~ I met Ken Campbell 25 years ago. Fun and funny. I saw his obit in the paper and was so sad. His recent work with the homeless, food distribution and all the other charitable causes he supported with his time and energy was a huge gift to our community that will always be felt. Sorry to lose you, Ken…..
from:Shelley Howard ~ Ken was a truly remarkable human being. Tears stream down my face as I feel the love so many had for him…. He touched so many hearts!!!! So humble and wise and present…. always Giving of himself effortlessly. Never meeting a stranger… always ready with an open heart and sincere smile…. he demonstrated true equanimity. I will always Remember his willingness to connect and share; to make others laugh and be filled with wonder. I also am warmed by the memory of his serious spiritual side… Real piety he manifested…. one could sense a deep, personal, alive relationship with the Creator. Oh… yes… I remember too, Ken always harmlessly praising all the Ma's!!! I love that man and am so grateful to be touched by his Grace. Fly, angel!!!! A poem by Tagore that Ken embodied: "I slept and dreamt that life was joy. I awoke and saw that life was service. I acted and behold, service was joy."