Attending the 2017 Women's March in Austin was a wild ride. Plans for a Dallas one seemed vague, and the charter buses to Austin were filling up, so off I went to the capitol. But in 2018, I could not imagine being anywhere else but Dallas. The Women's March Dallas was well organized and clearly missioned.  I estimate there were about 10,000 of us — a remarkable array of ages and races, with a lot of family units, and a bunch of woke men.
DART Mockingbird Station
The camaraderie on the DART train from Mockingbird Station with the feisty First UU women was delightful.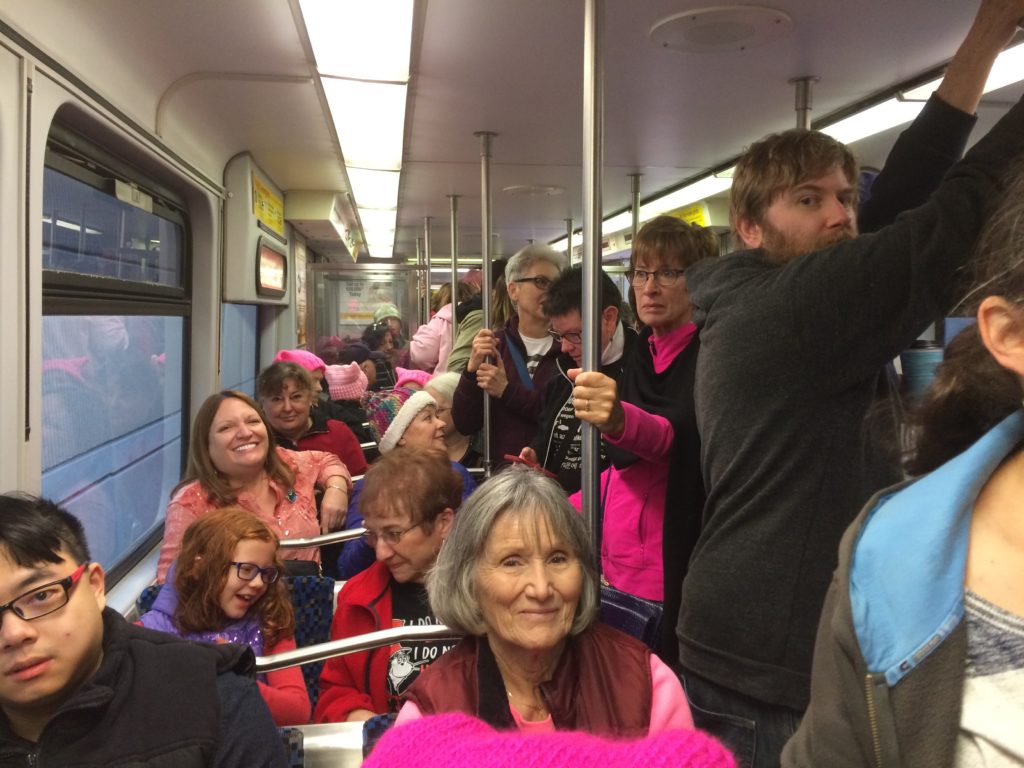 Waiting for the March to Begin
We gathered downtown at the Arts District parking lot near St Paul Methodist, rather surprising a funeral happening at the church. A sea of pink did not jive with the occasion. Once there, I saw dozens of people I knew. The fun of getting there early is capturing all the signs. I love how proud the women are of their signs. Through some miracle, I found my friend Dianne in the crowd and we marched together.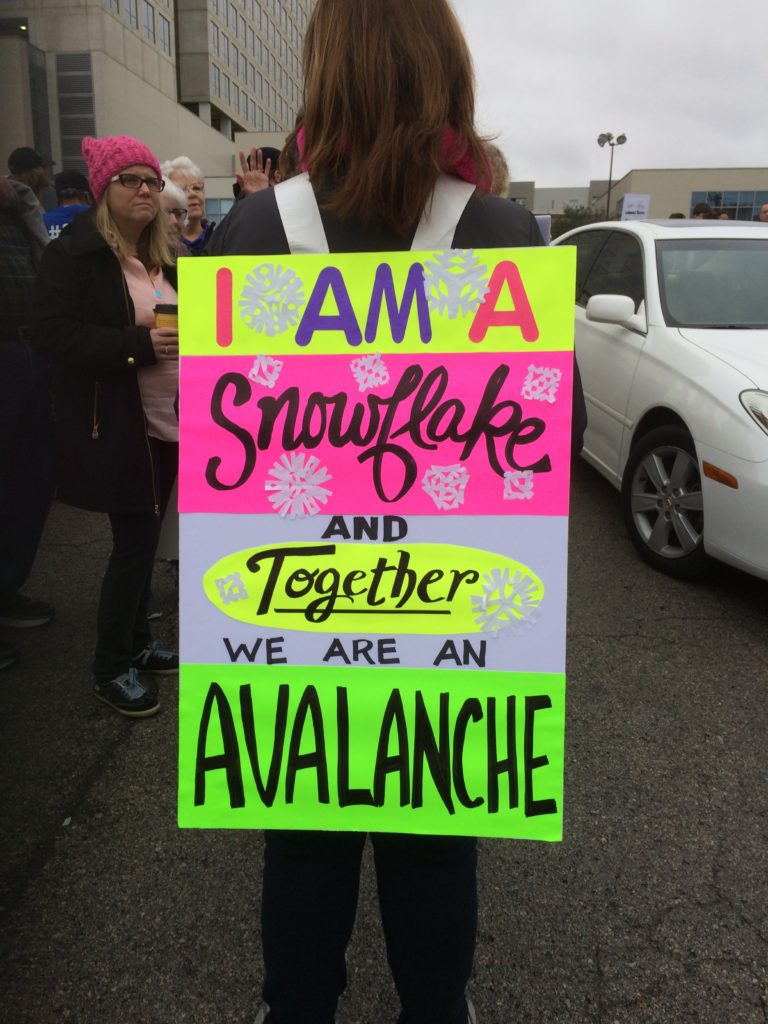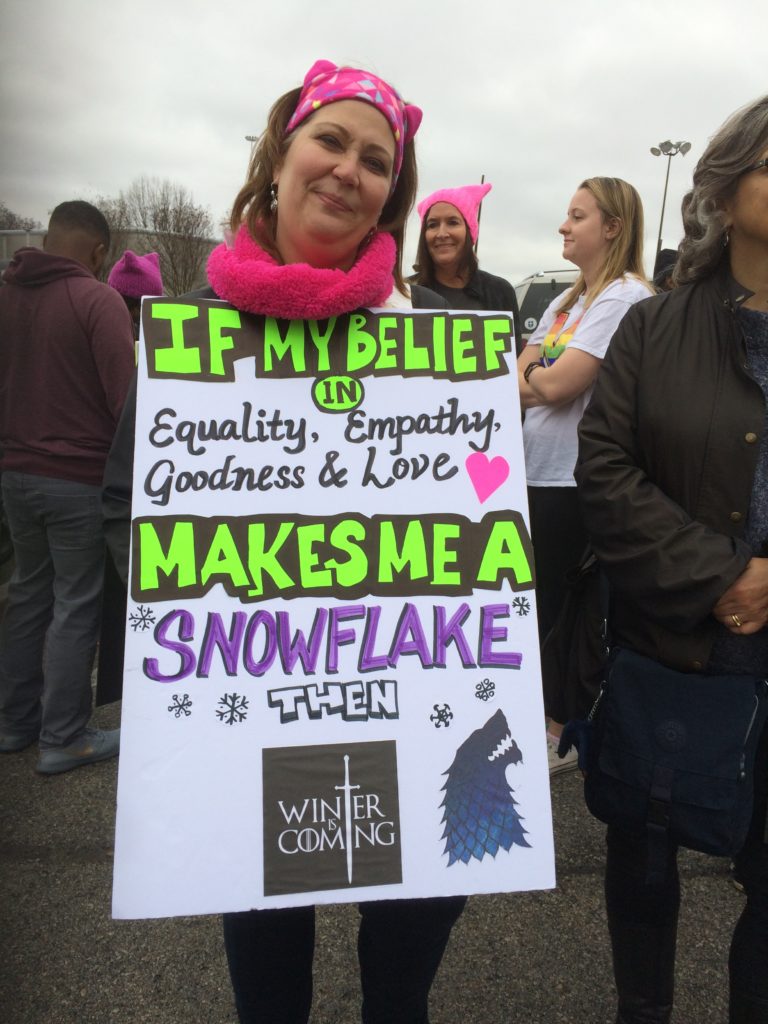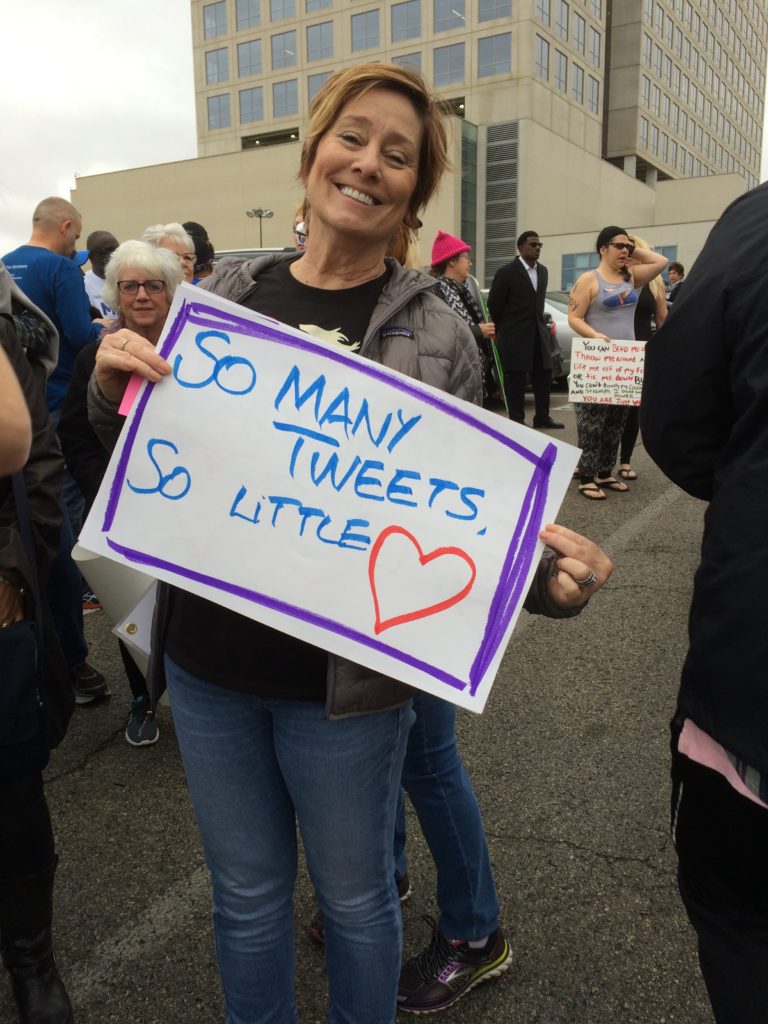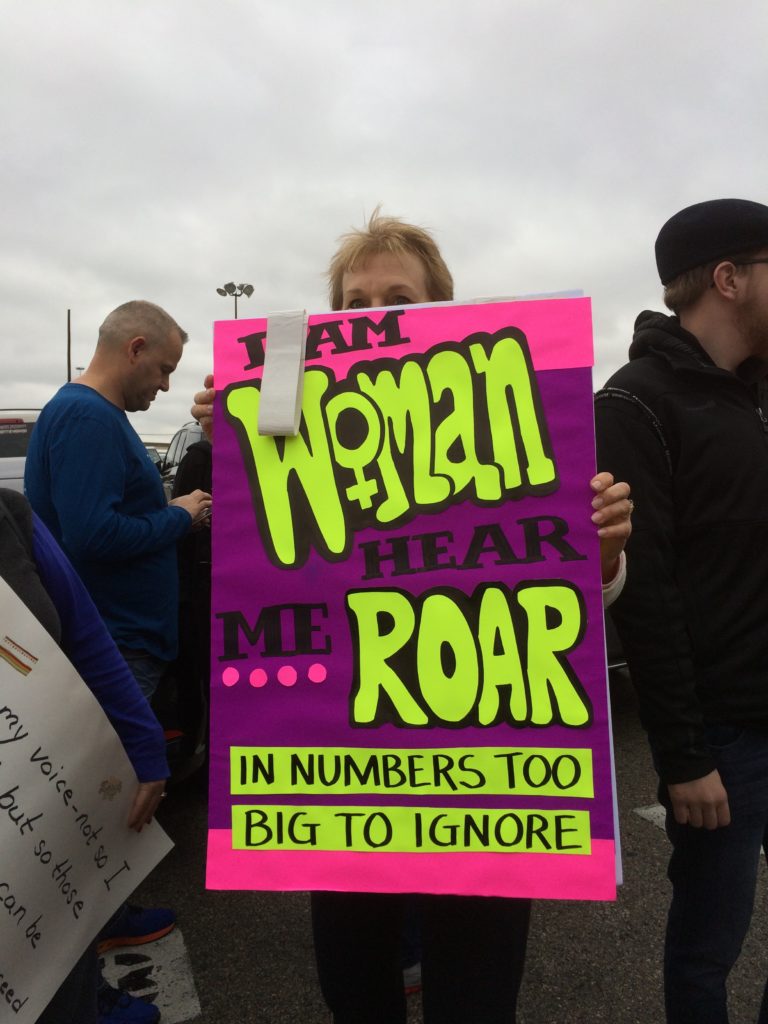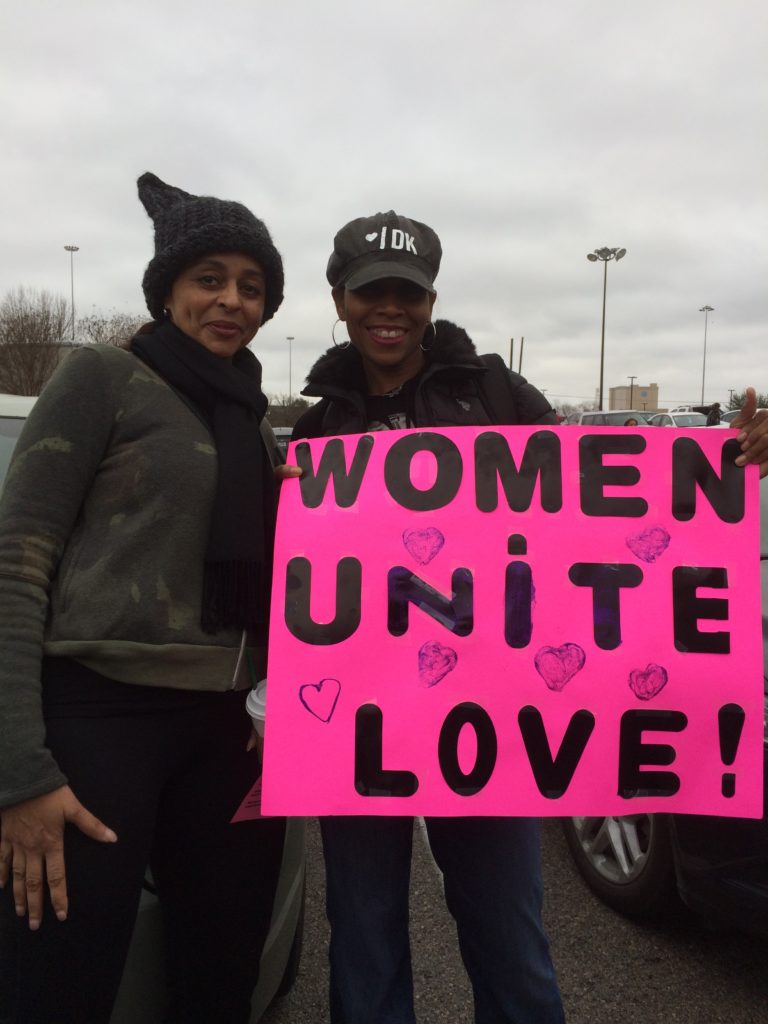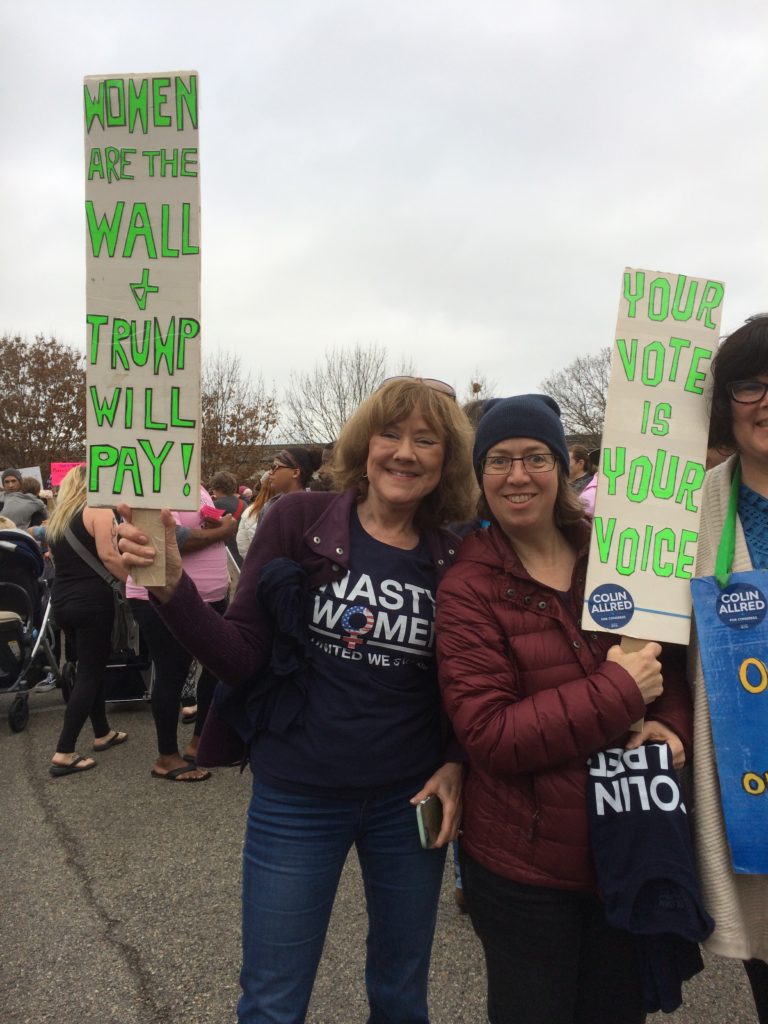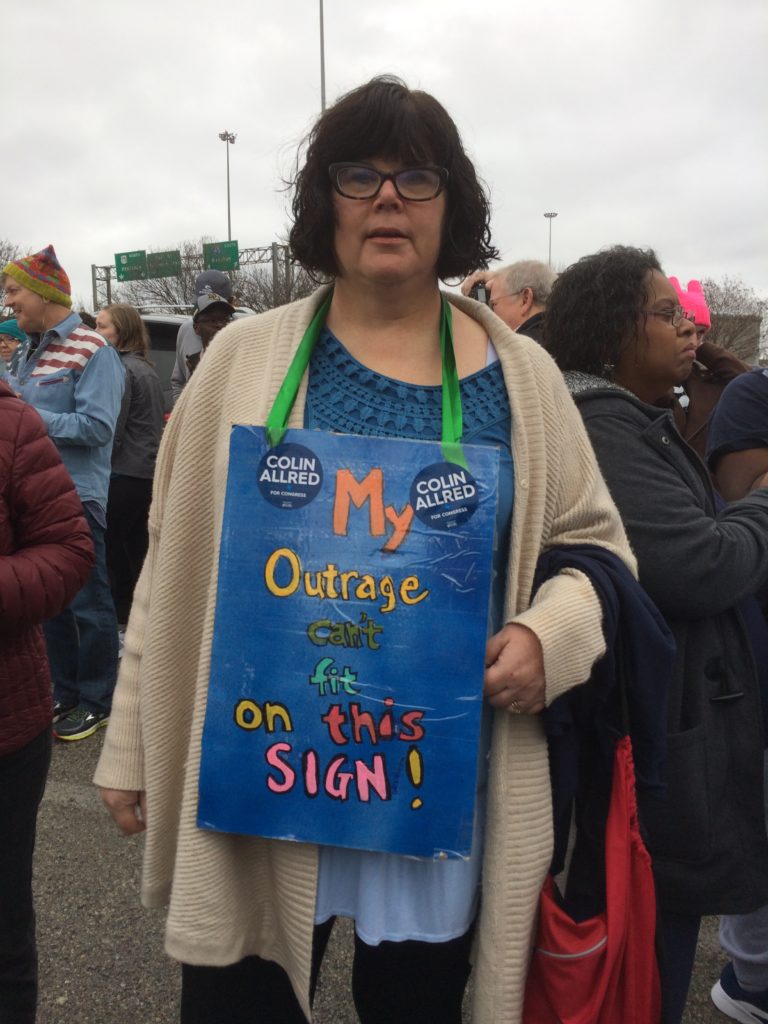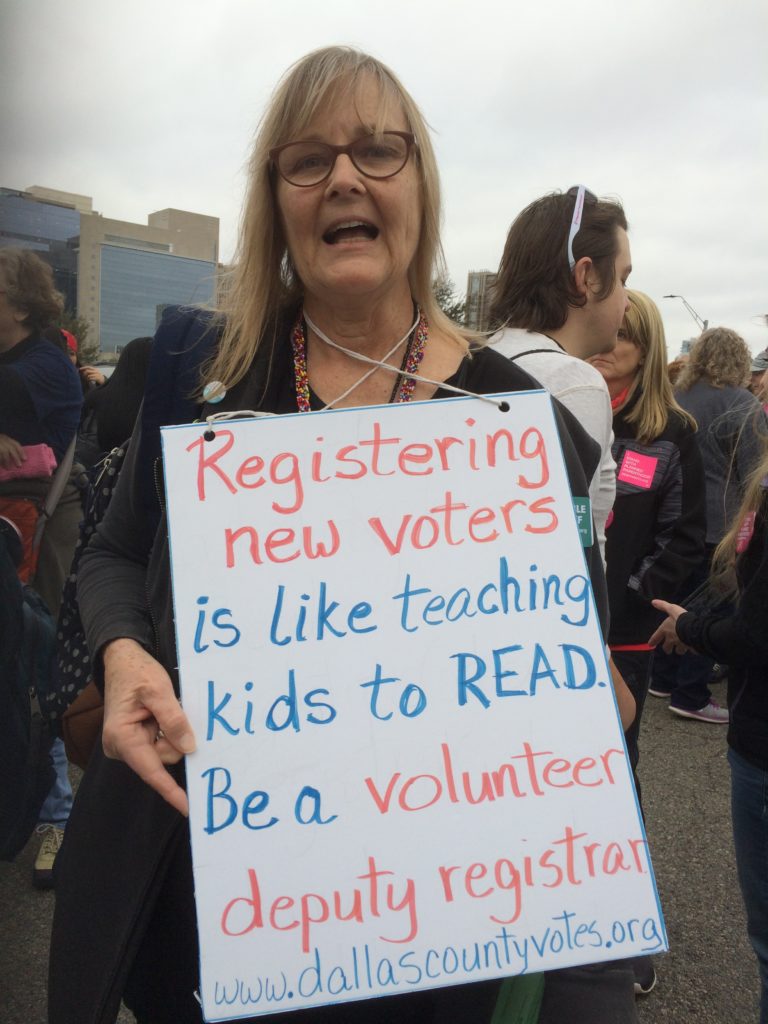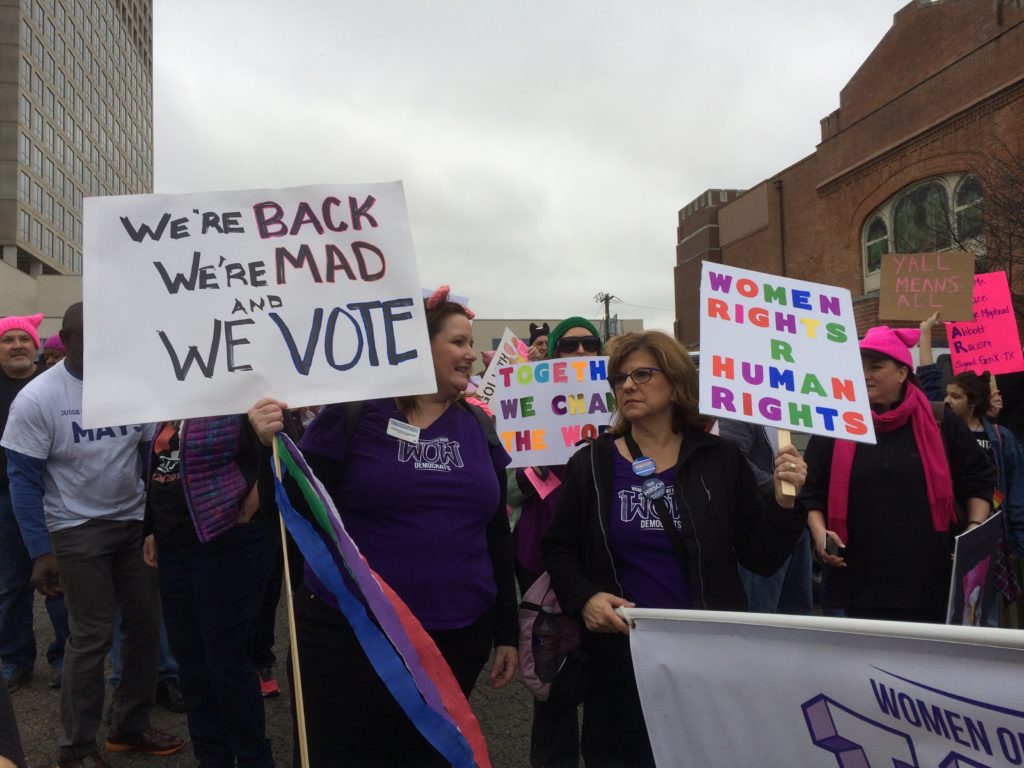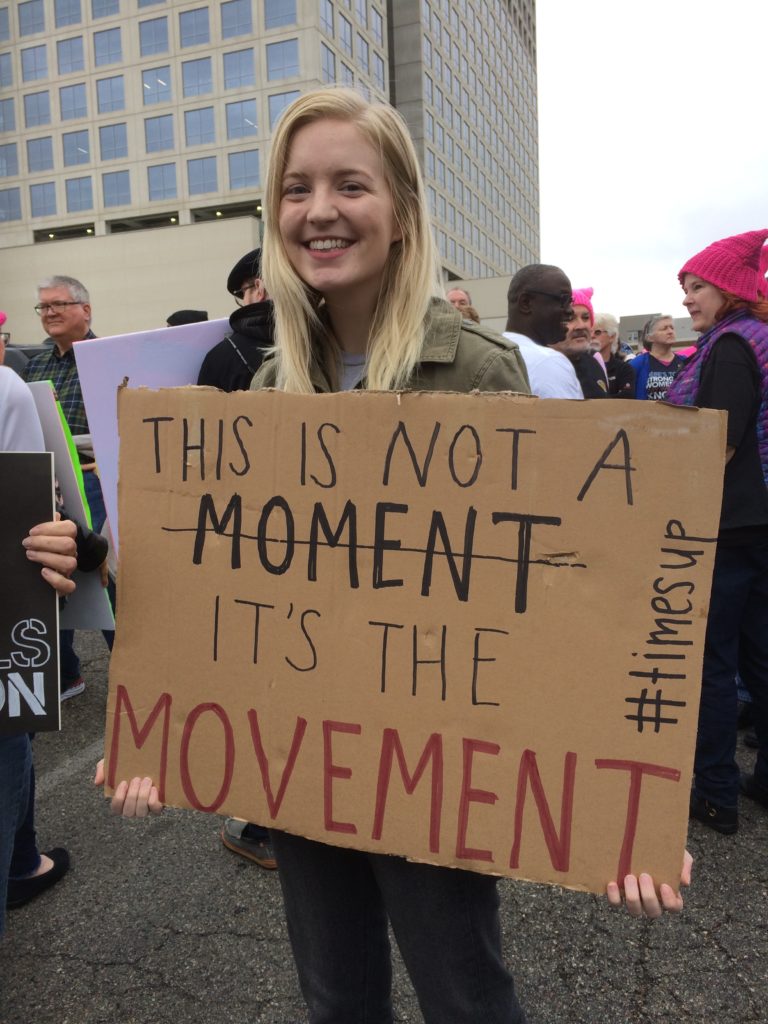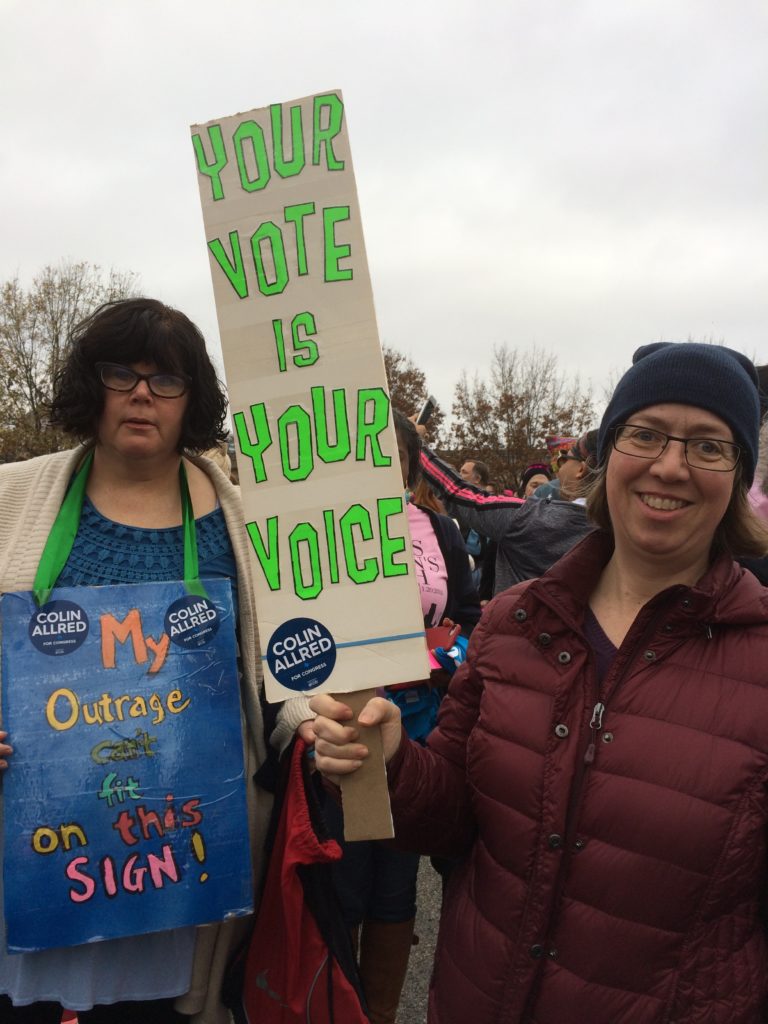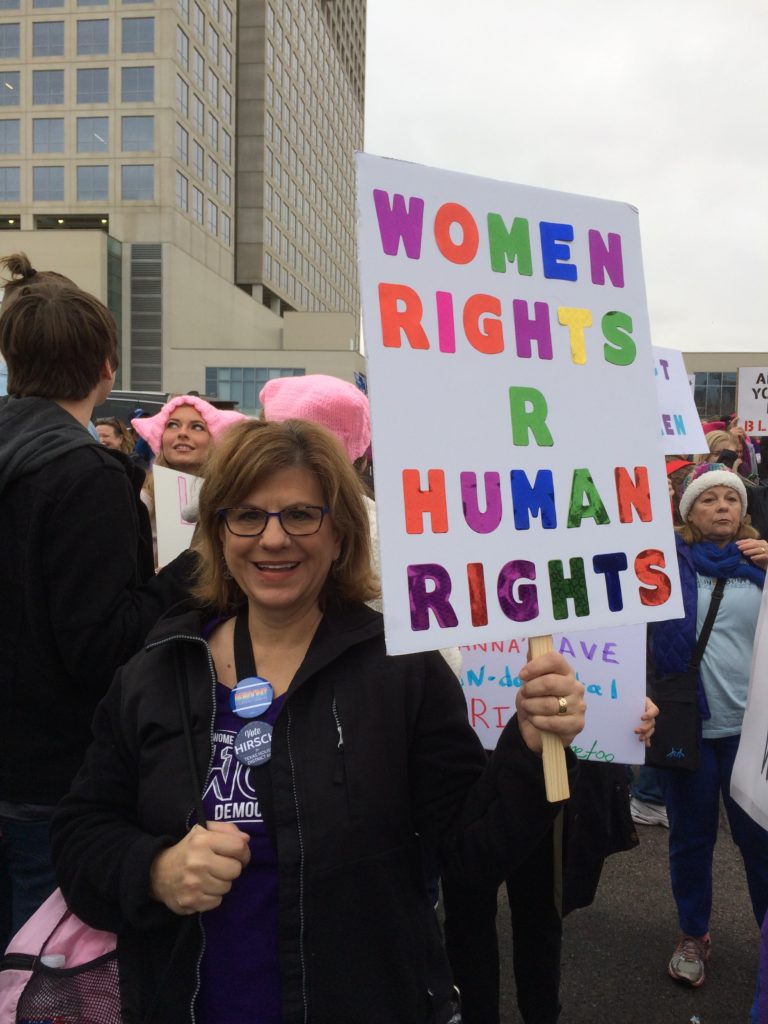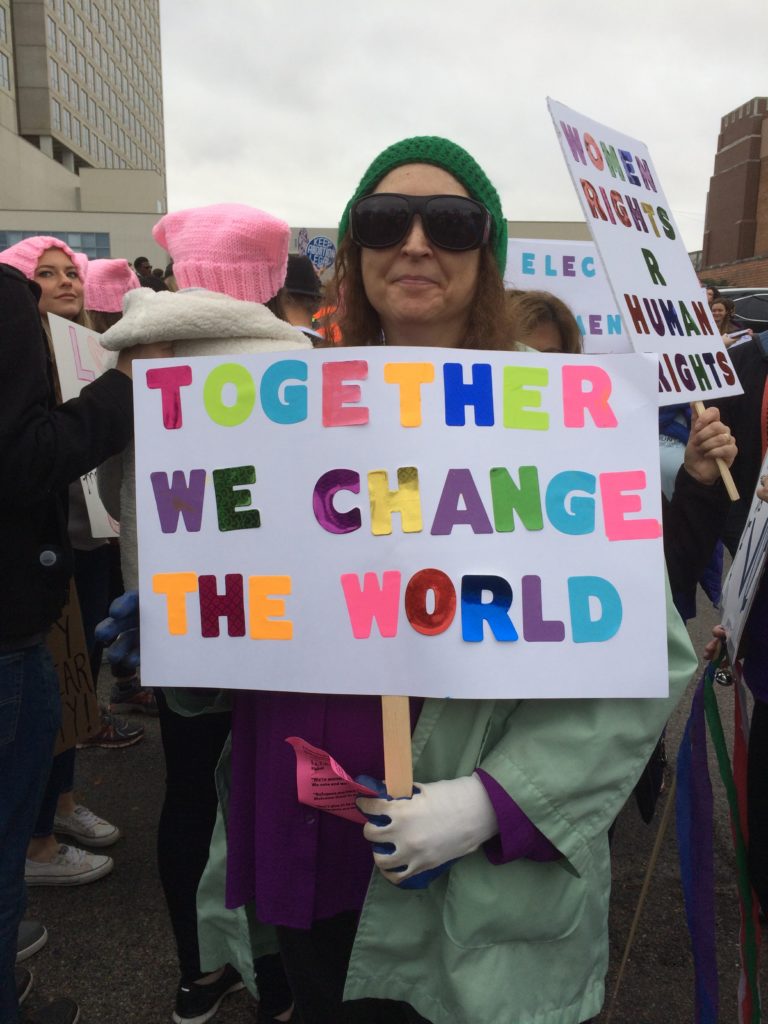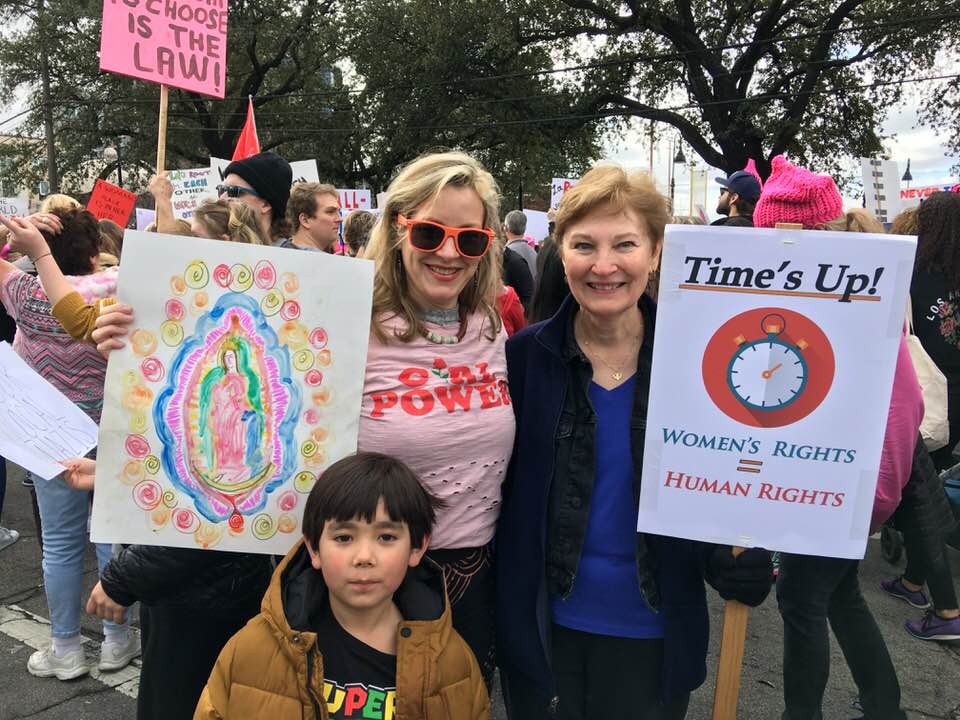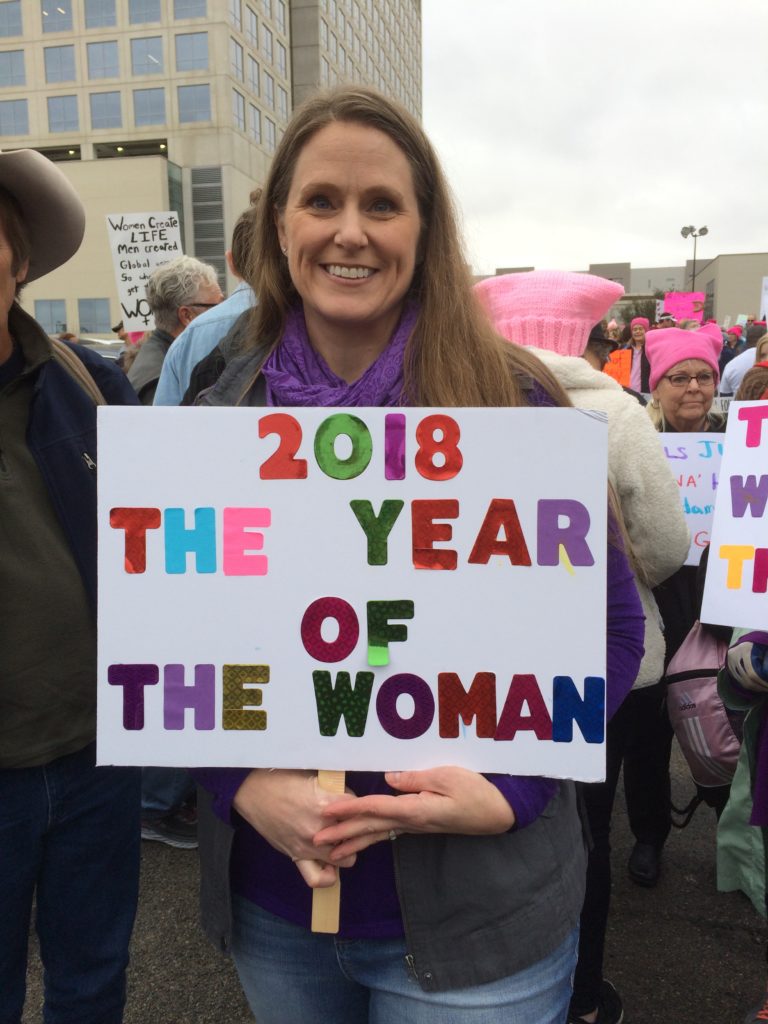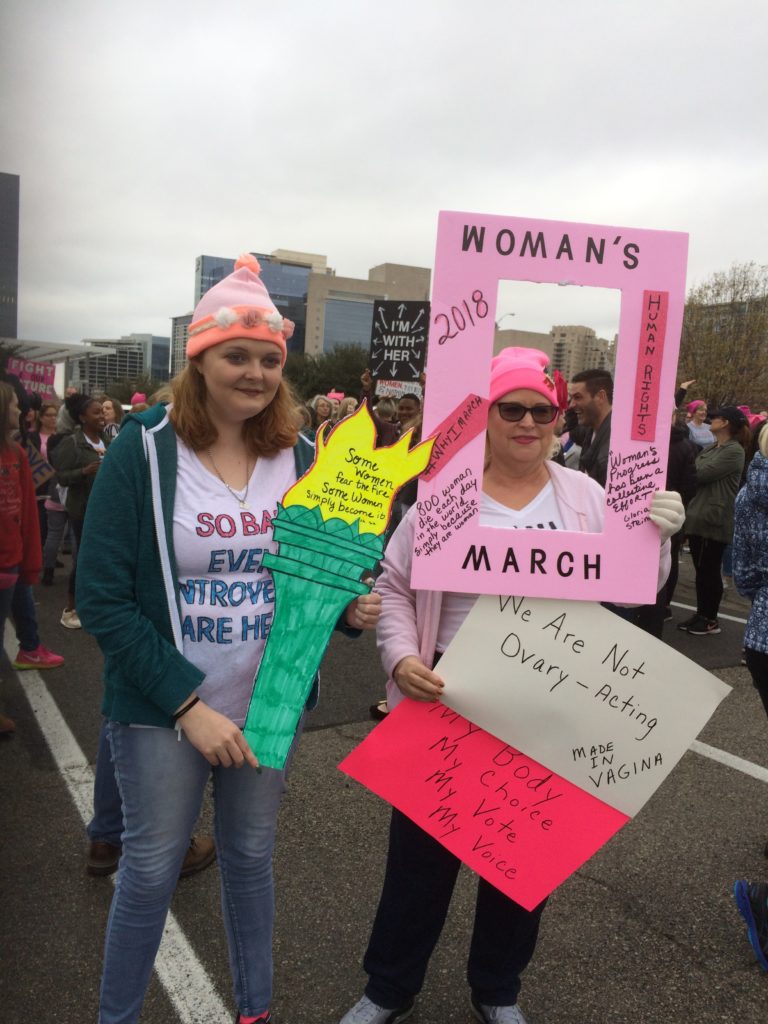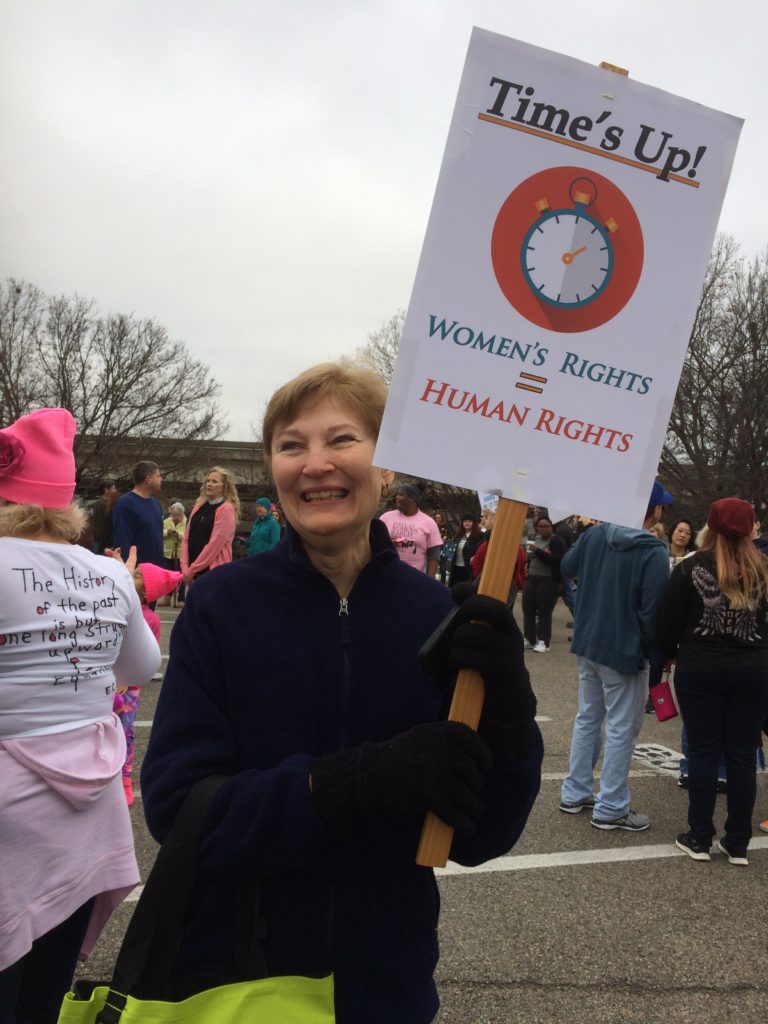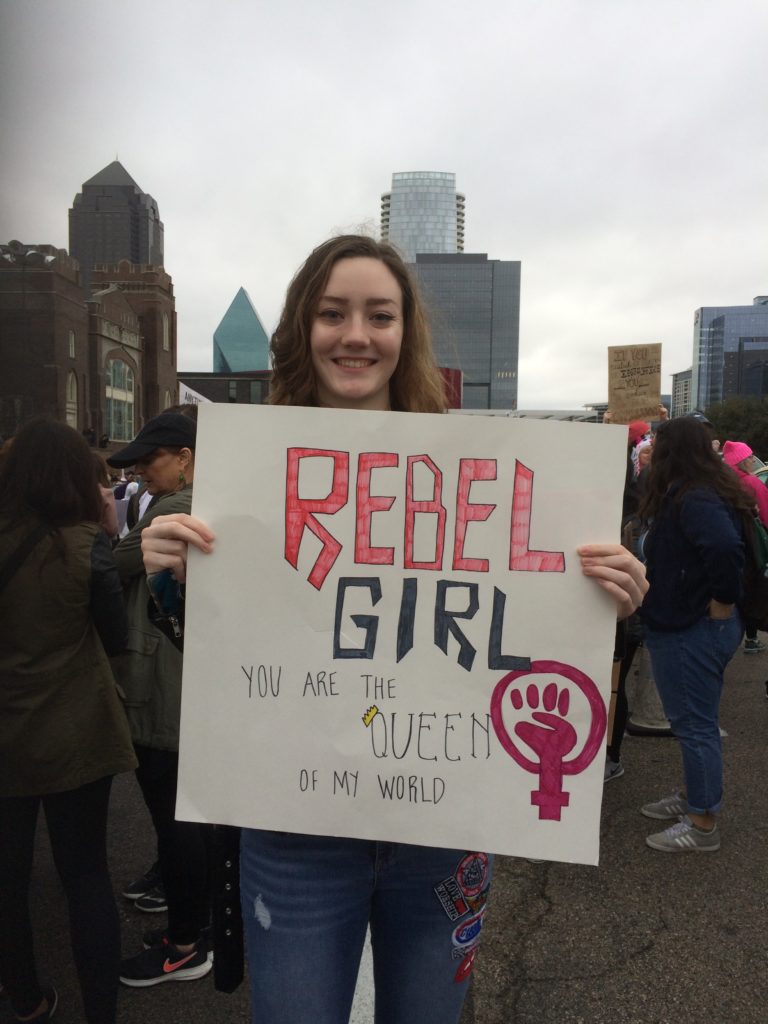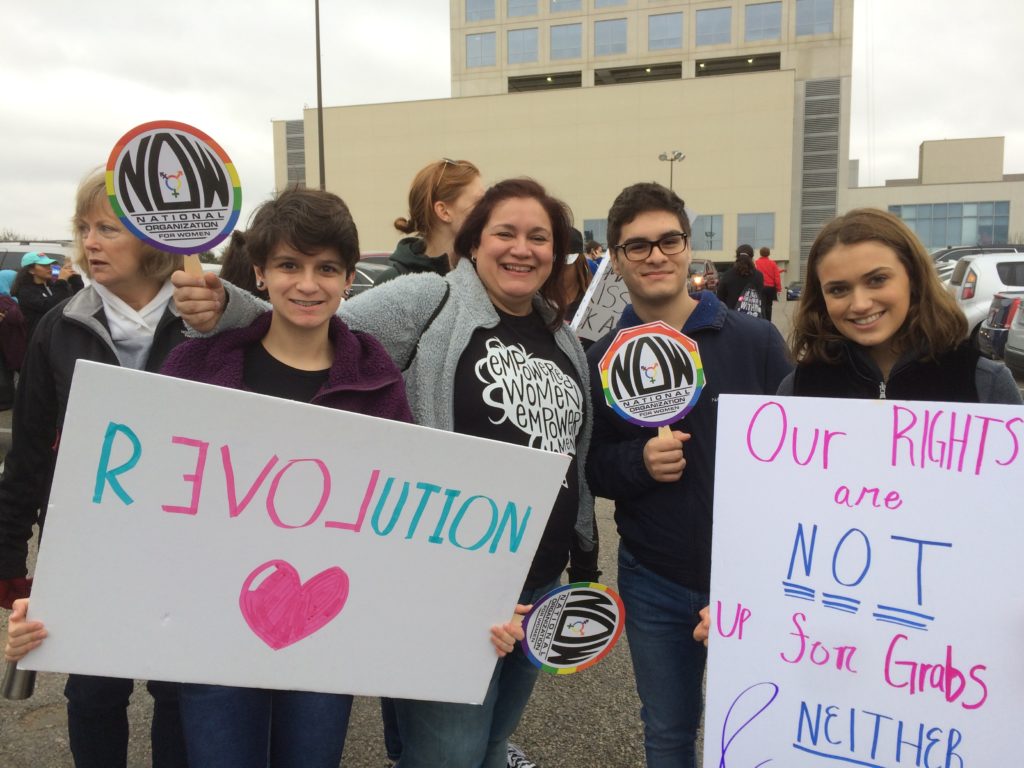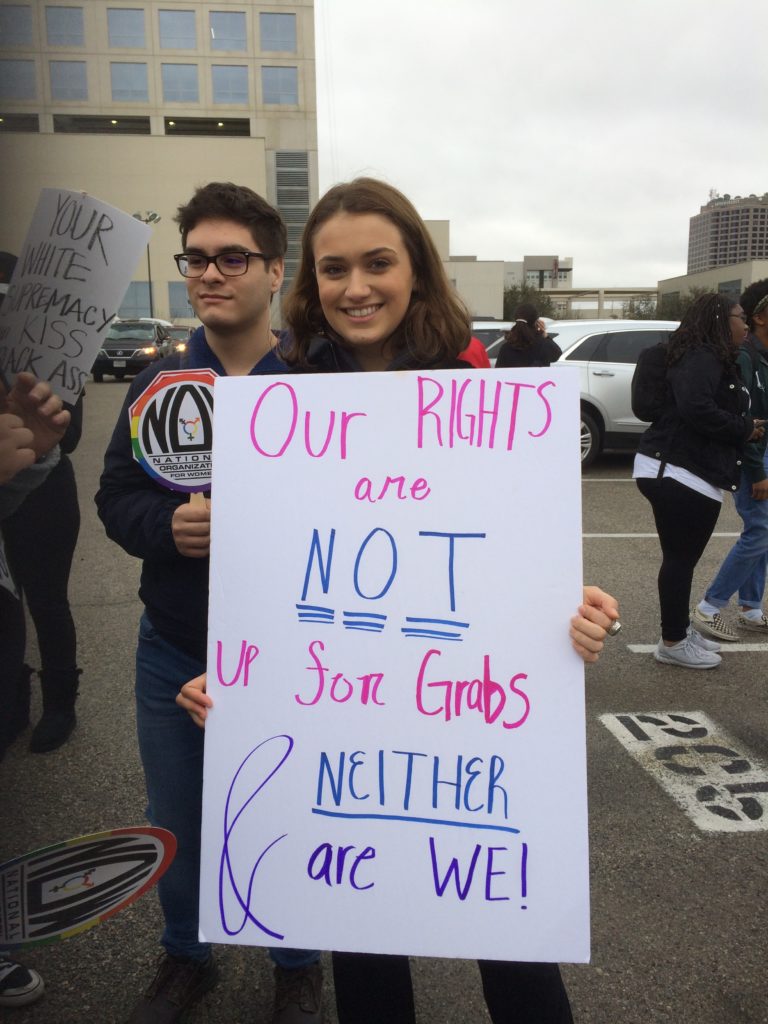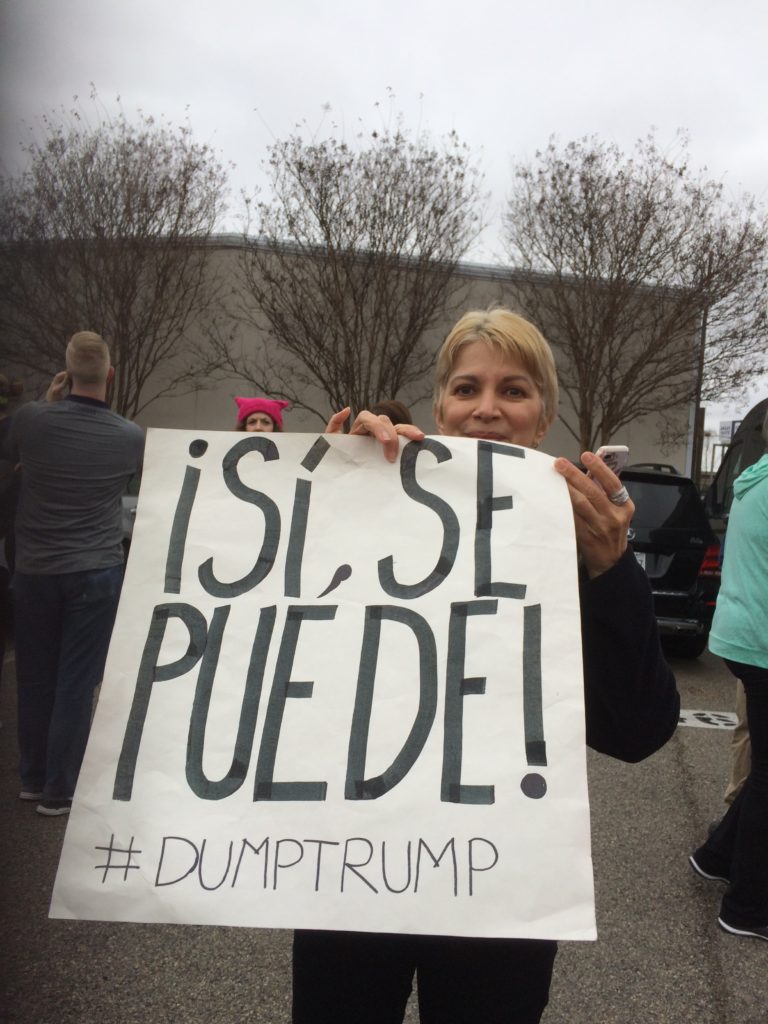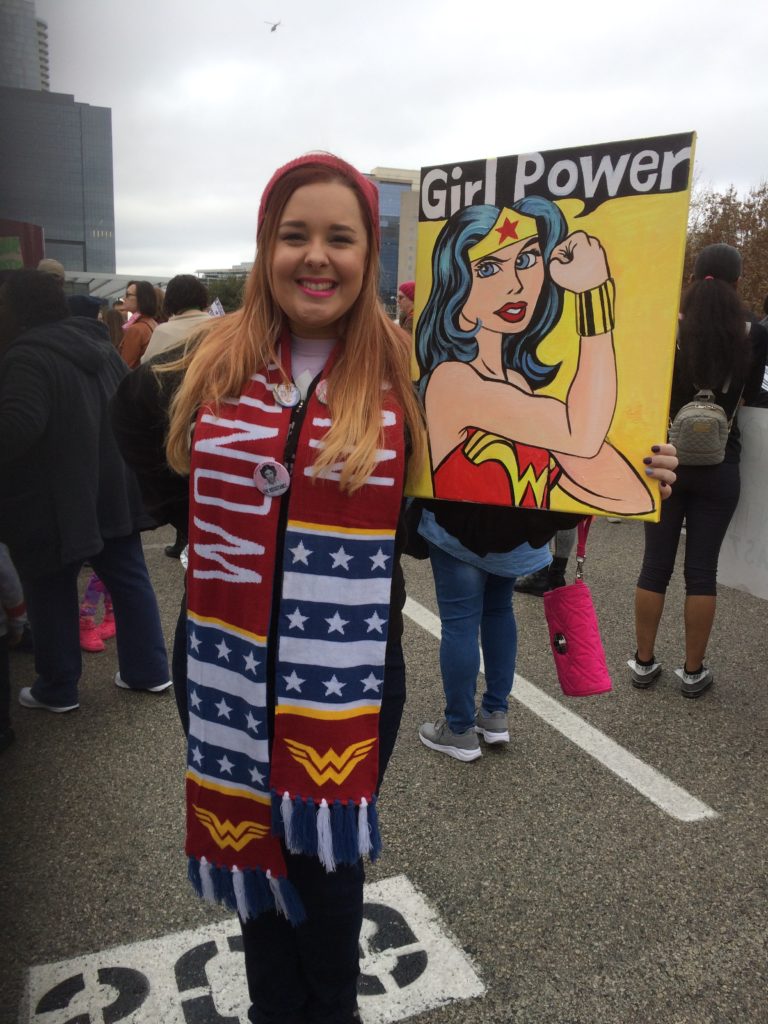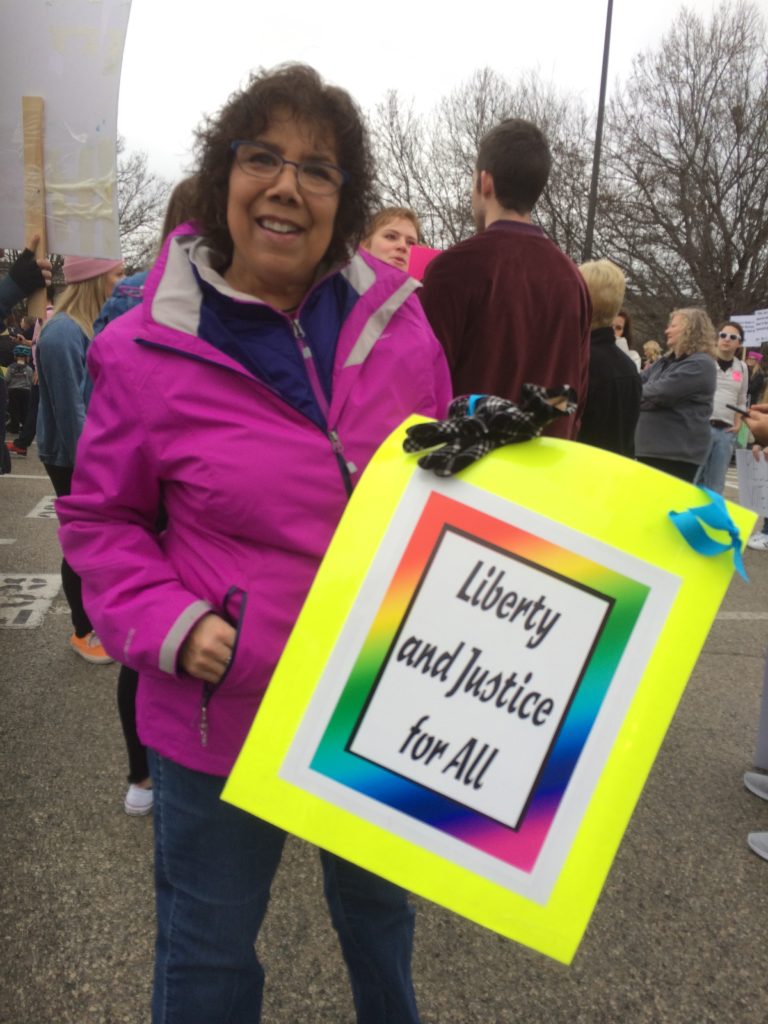 Waiting: Family Units & Youth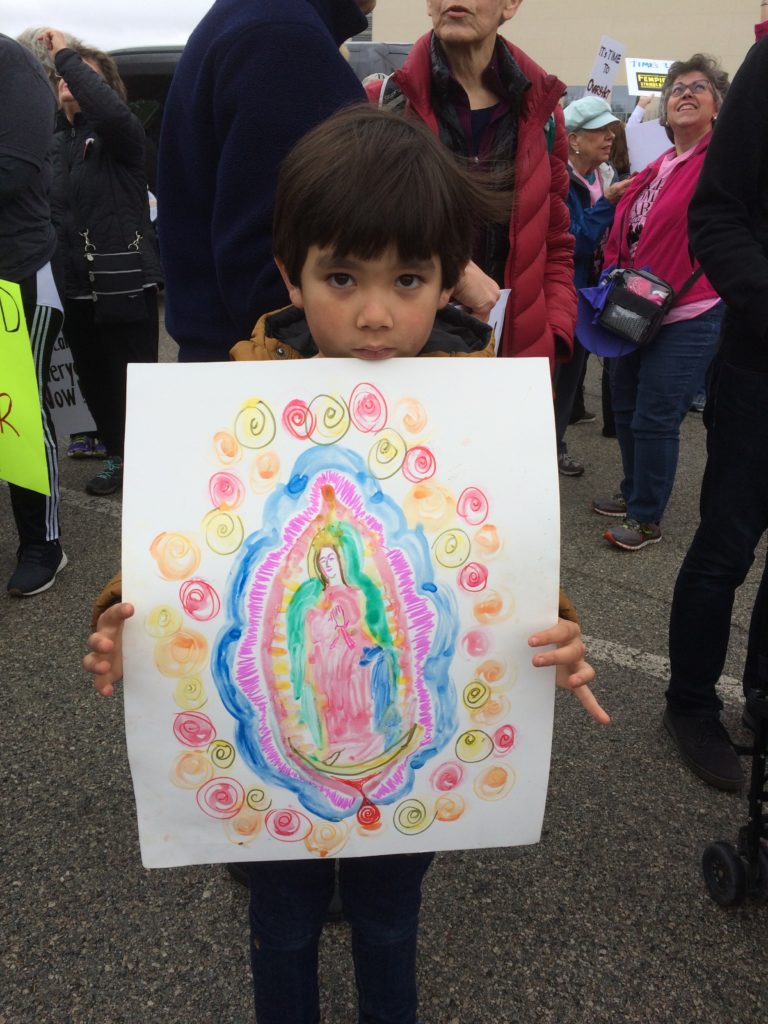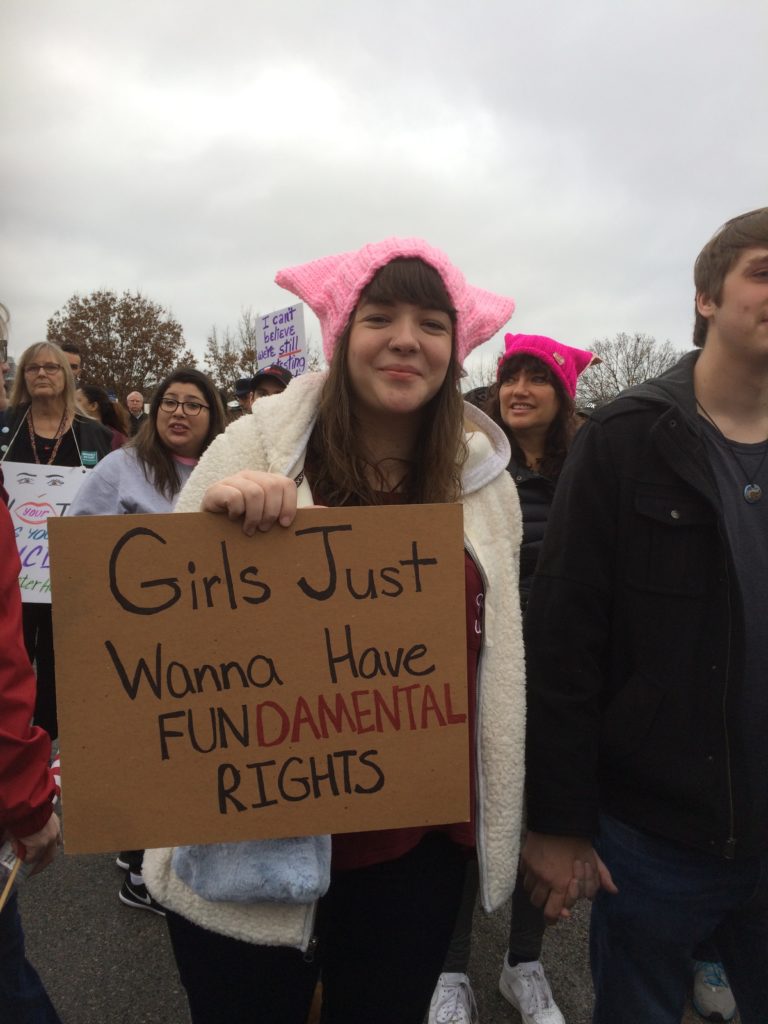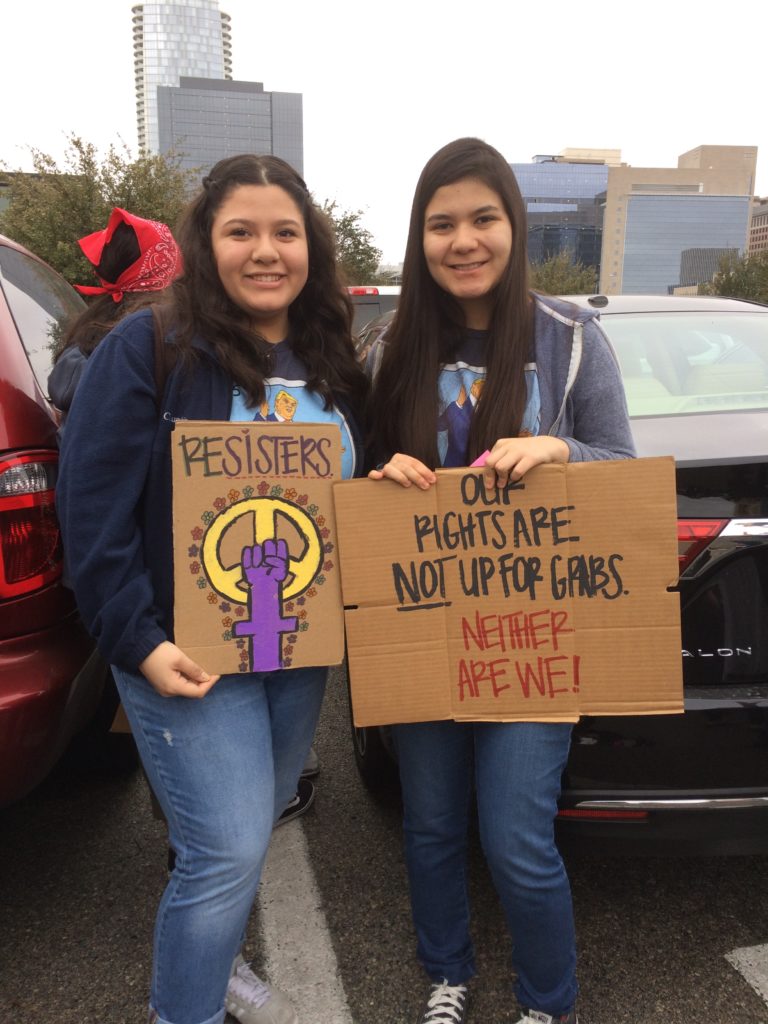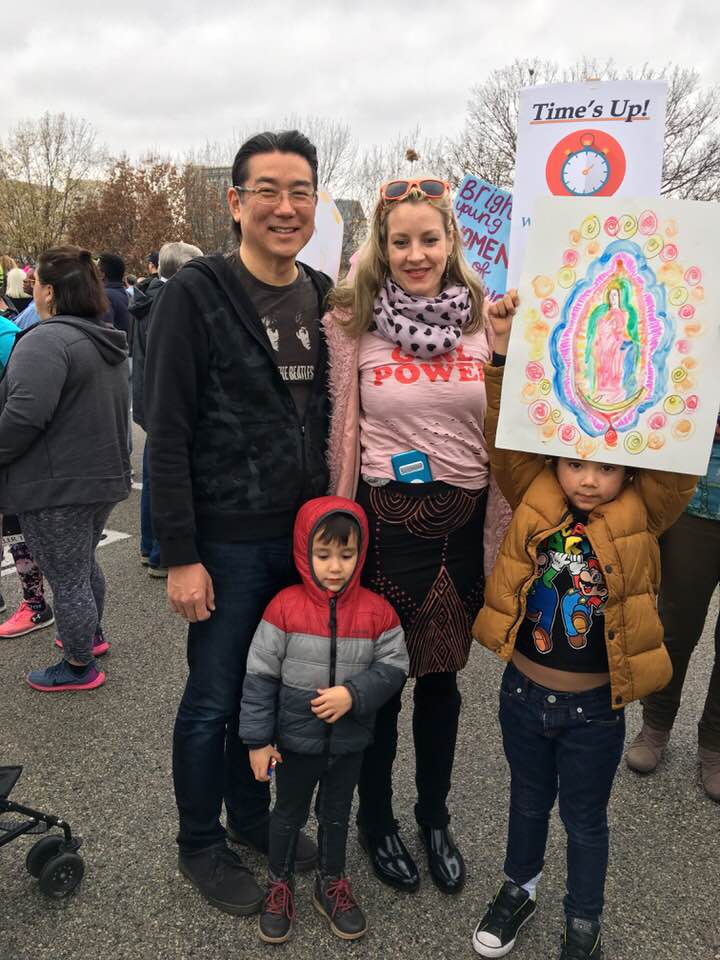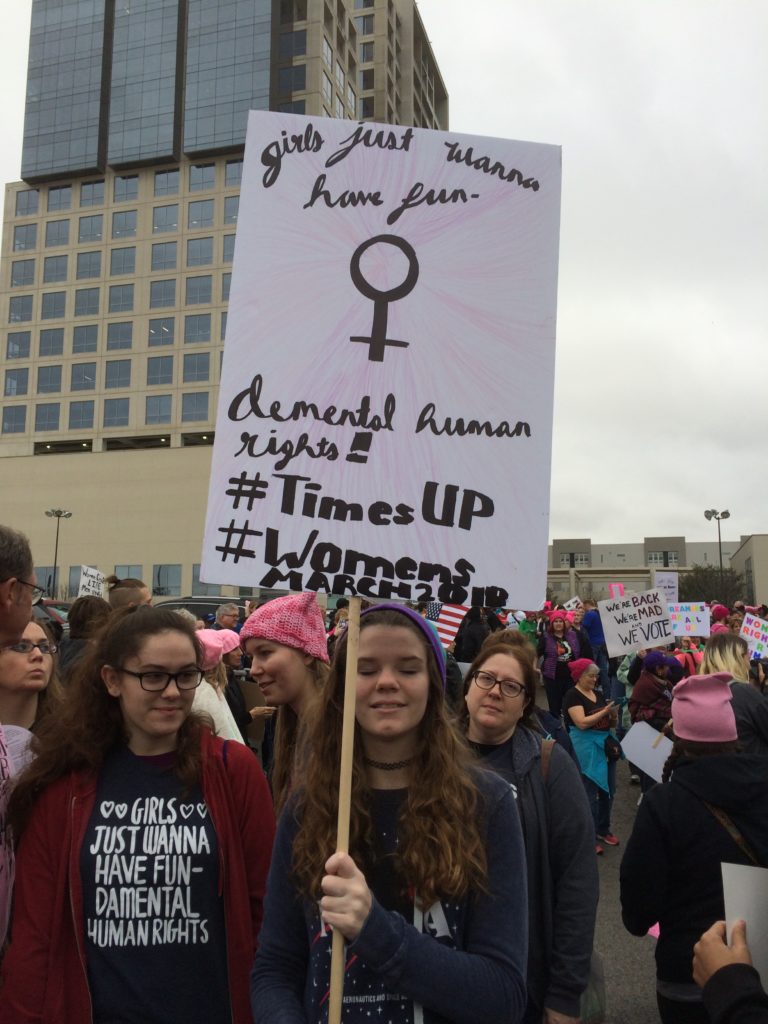 Waiting: Woke Guys






Waiting: Hellraiser Signs
These are some of my favorite take-no-prisoners signs — tough and inspiring.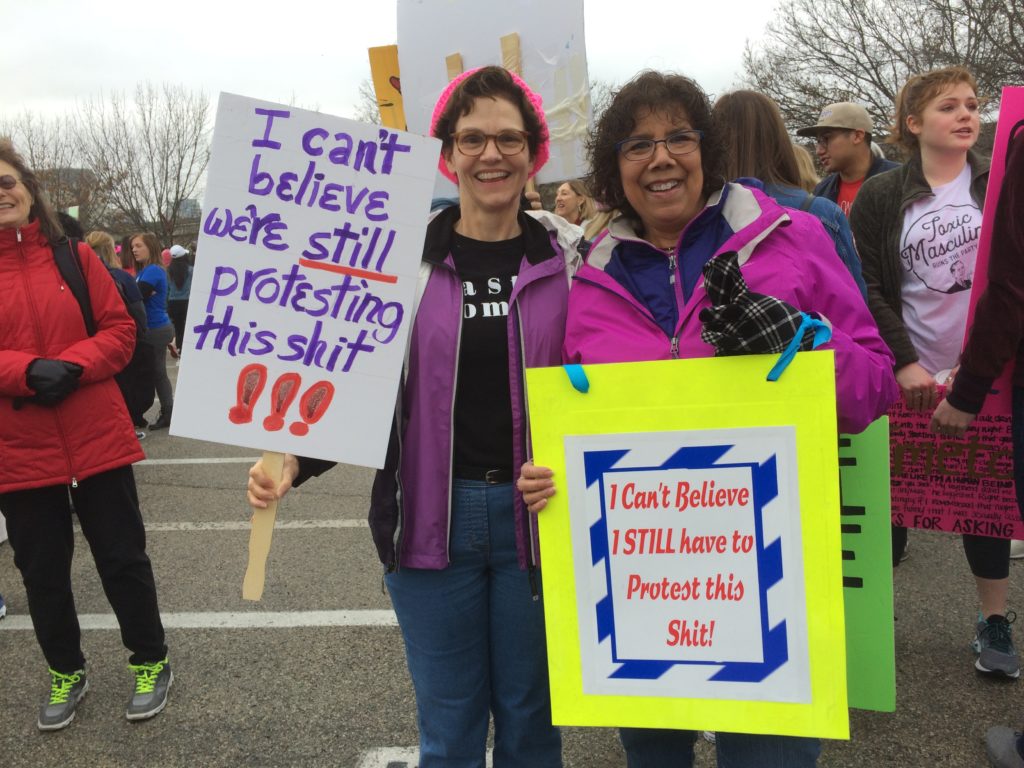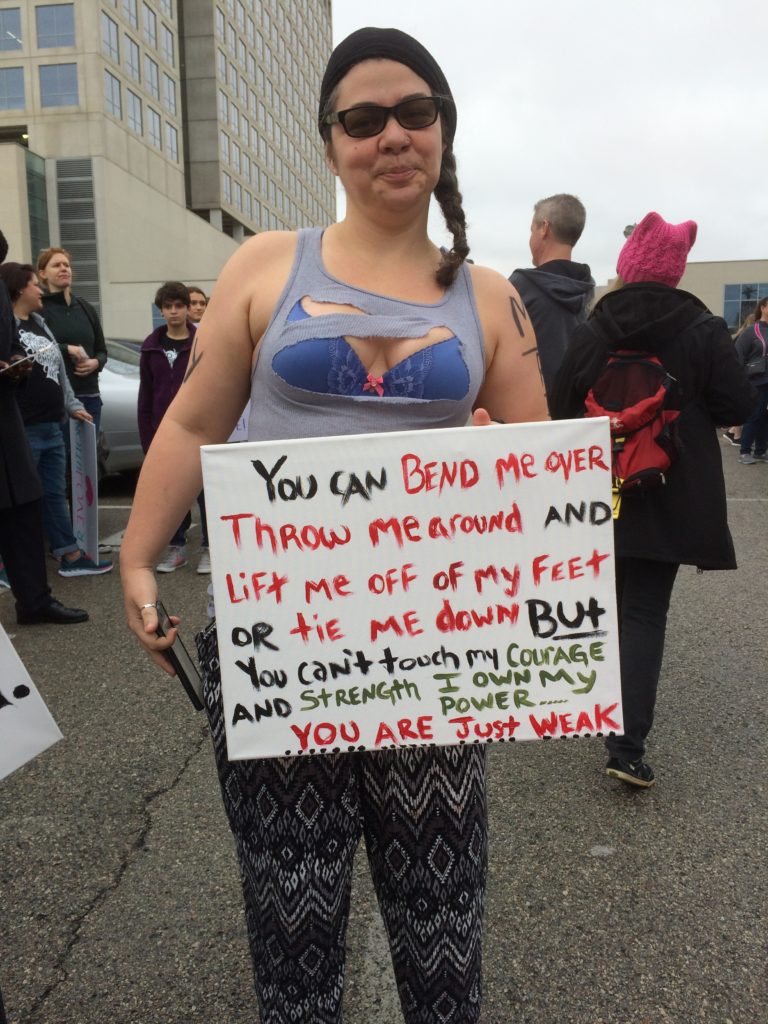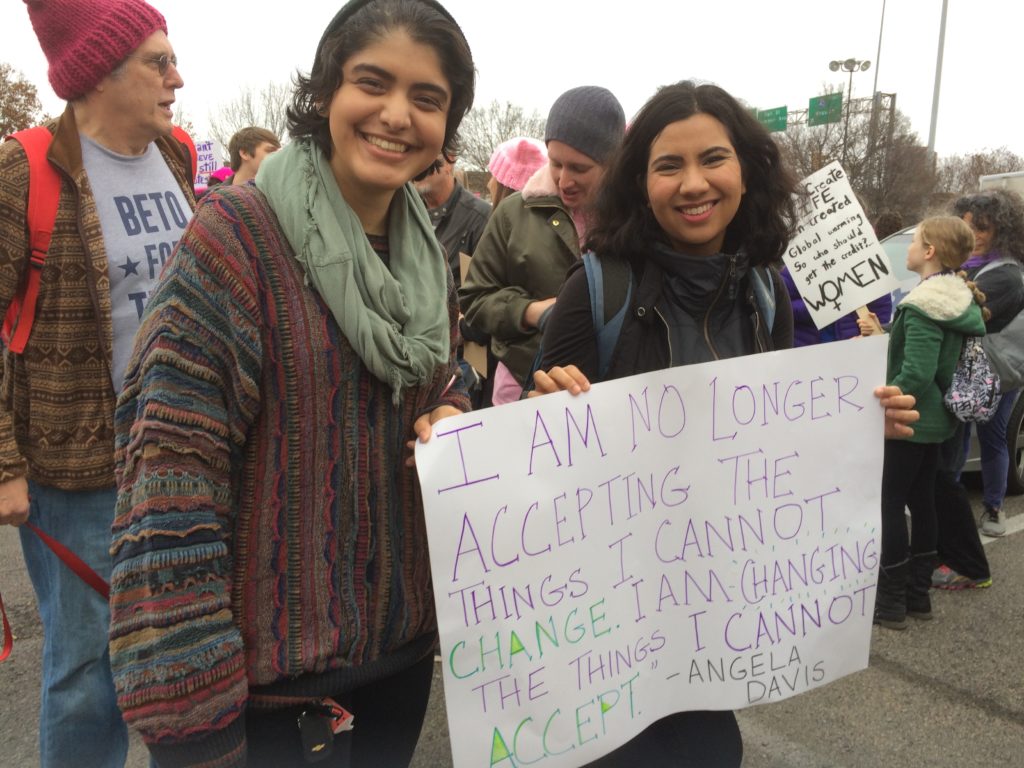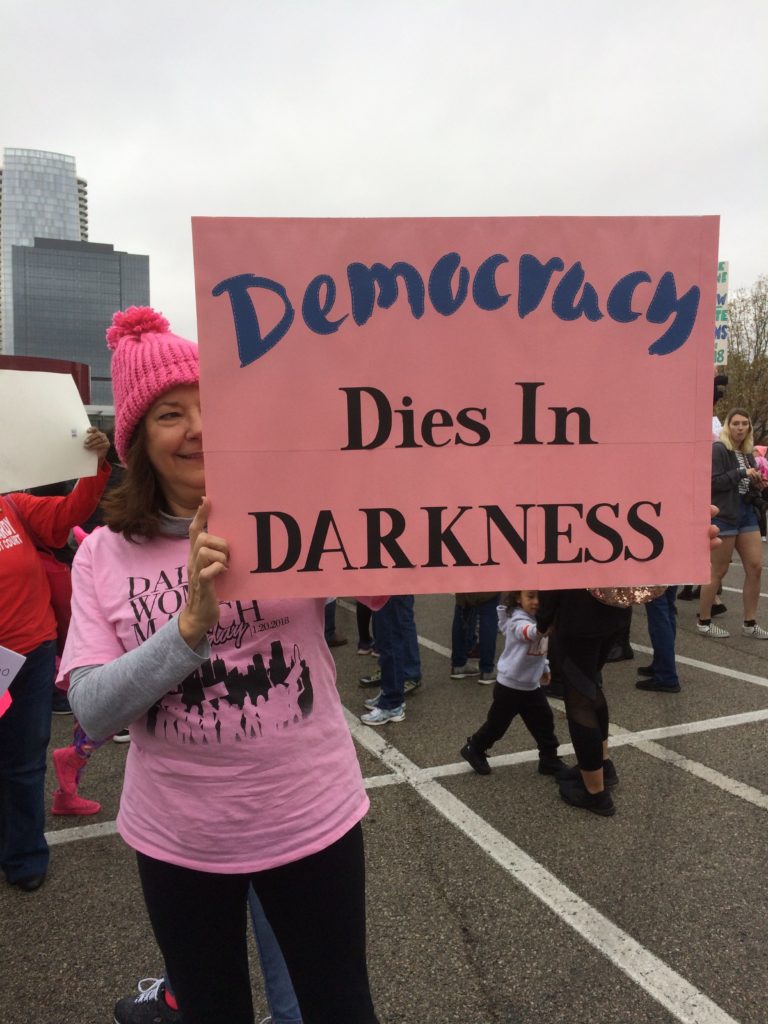 Marching
I loved our march route. Rather than the usual stomping around City Hall, the route led from the Arts District, all the way through Uptown (past some marvelous architecture and aroma-rich restaurants), to north of Victory Park to the Pike Park and the historic Little Mexico area. In the video below, when we're making sounds to echo beneath the overpass, I am the "who hoo" at the end.
https://www.facebook.com/michael.graffeo1/videos/10210629949922068/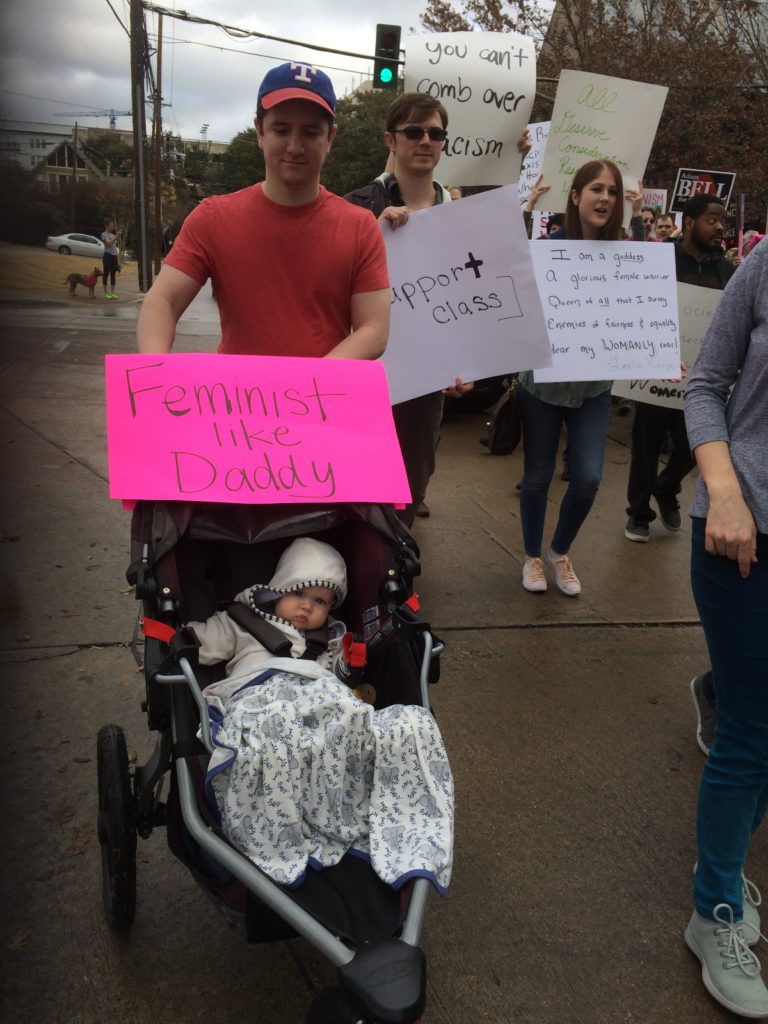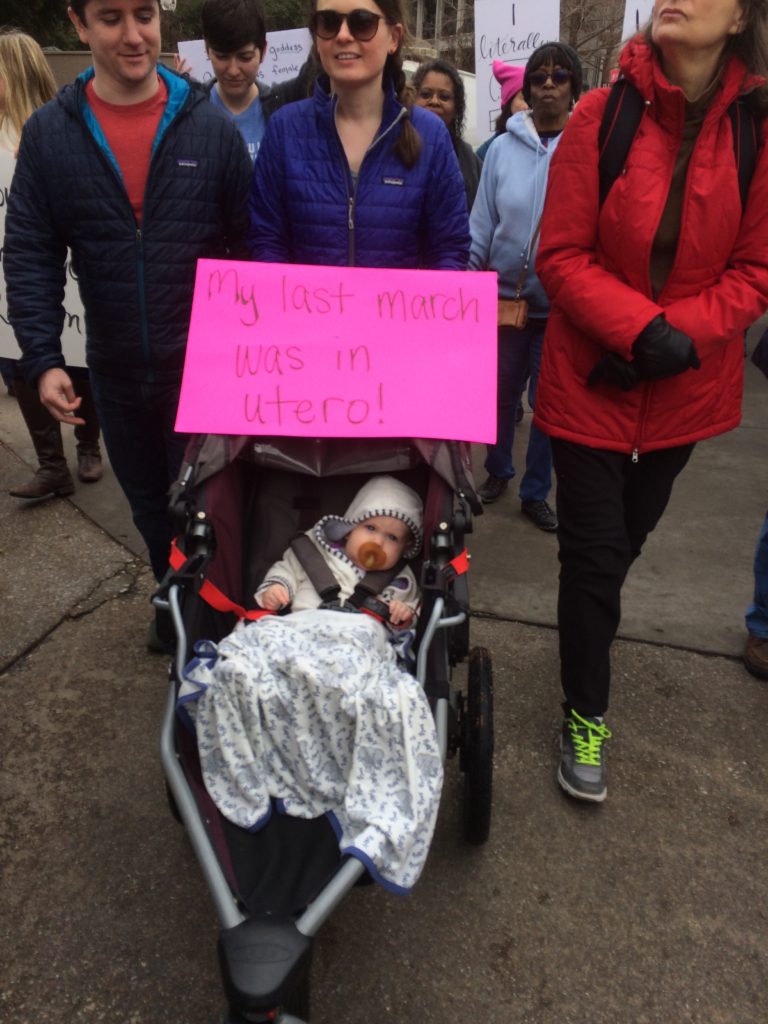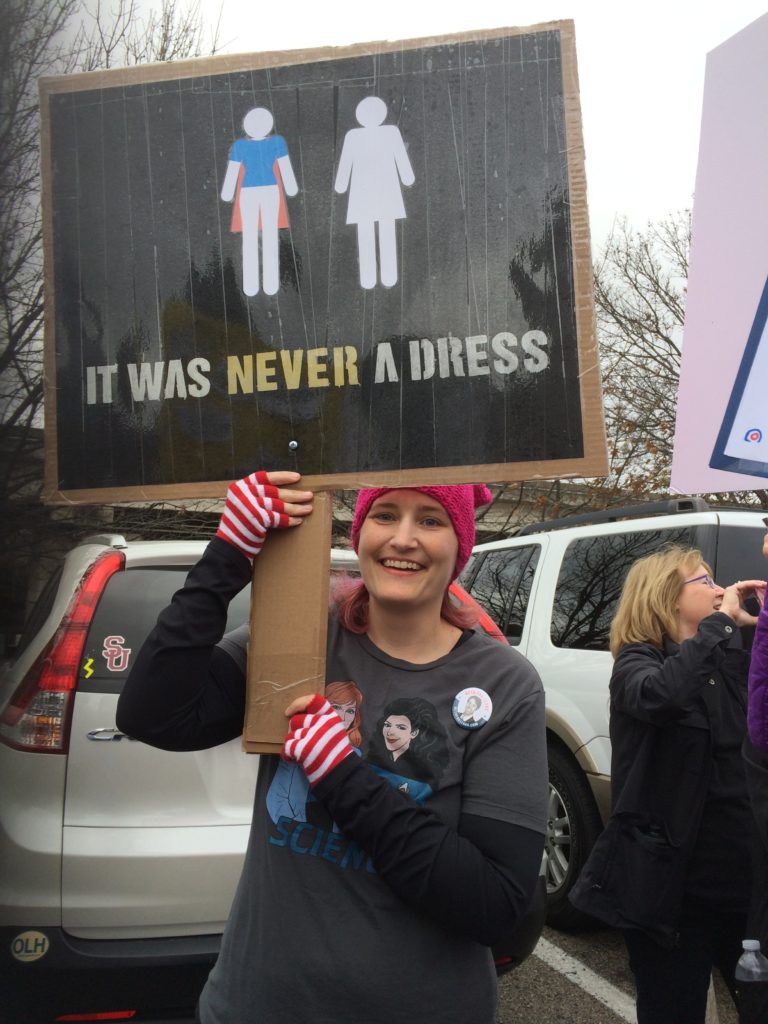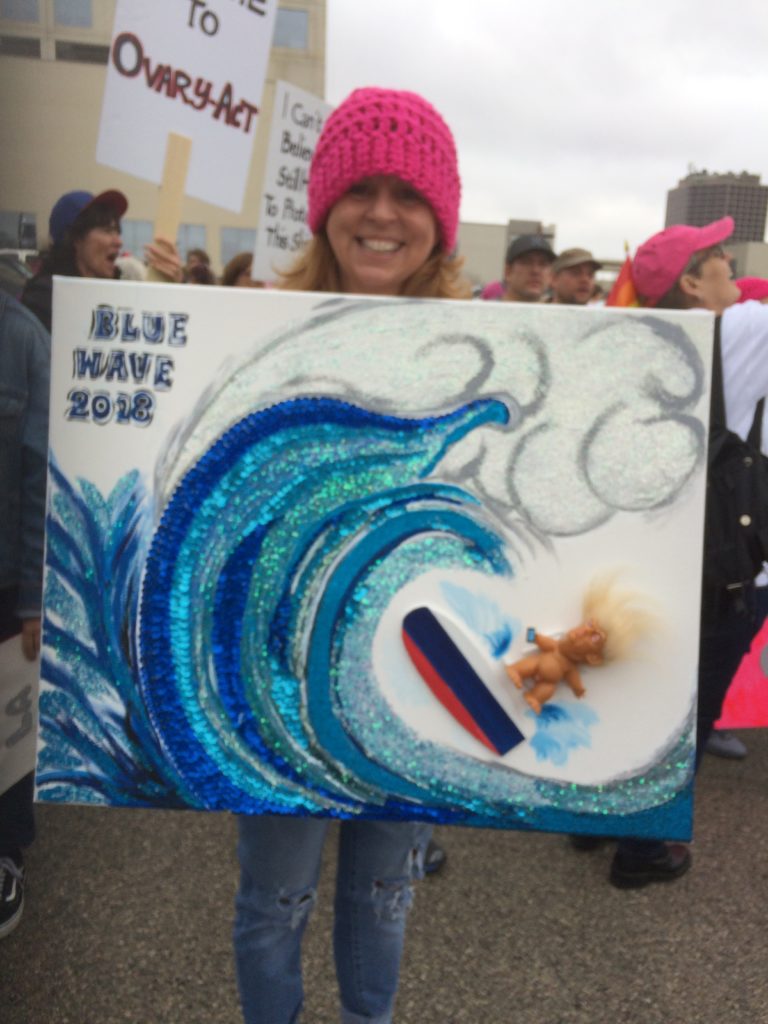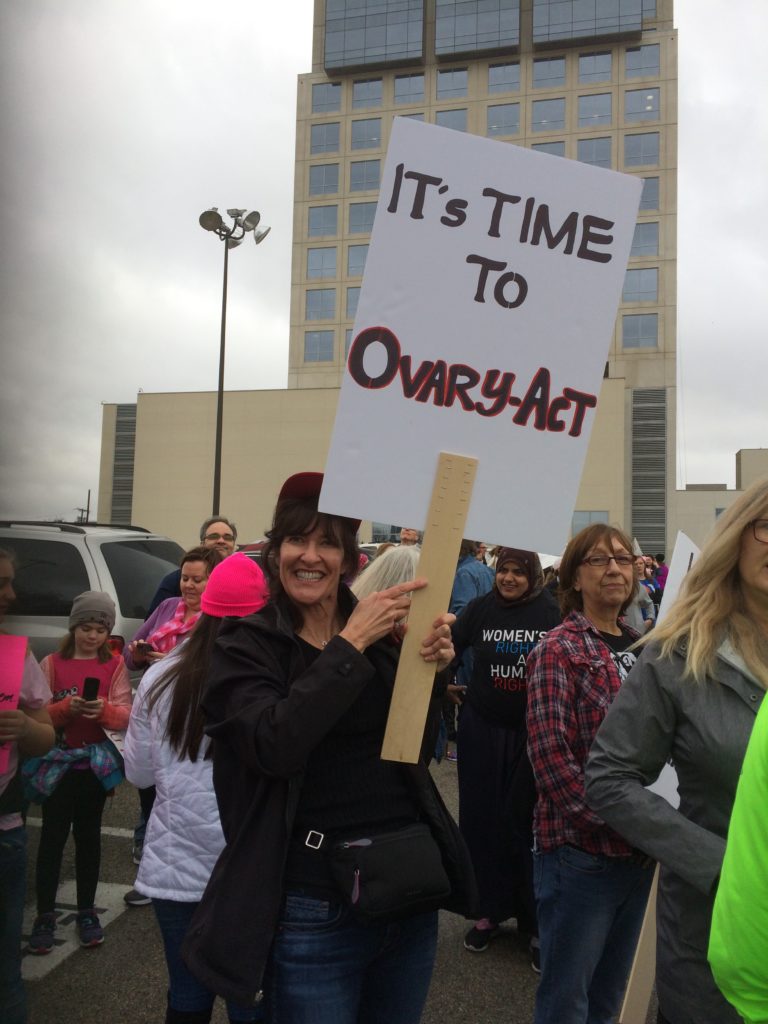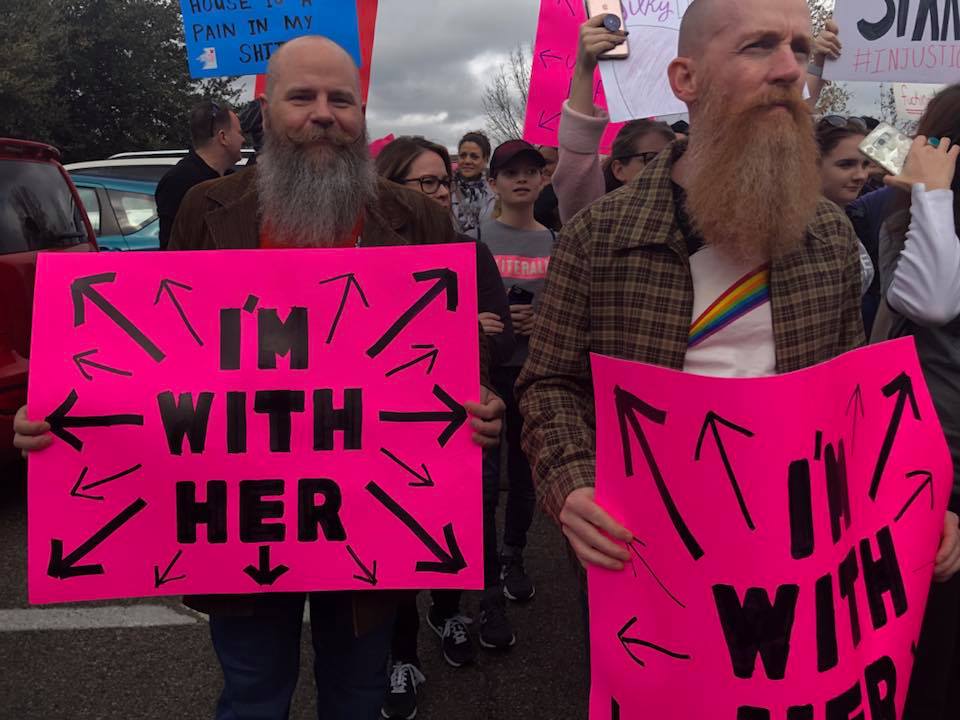 The Rally
The march mass must have been a mile long and it took creative maneuvering to get us all in. We were lucky enough to snag a location close to the speaker stage. The warm-up recorded music had great dance tunes like "We Are Family." The emcee was vivacious, and speakers were briskly paced and astoundingly diverse.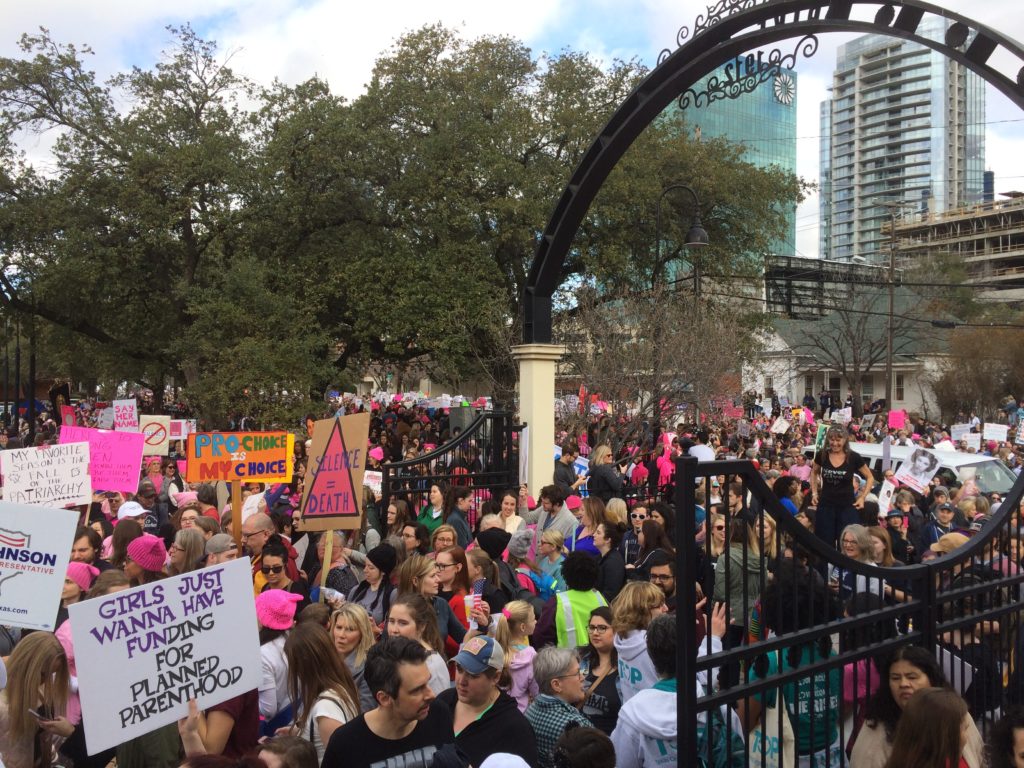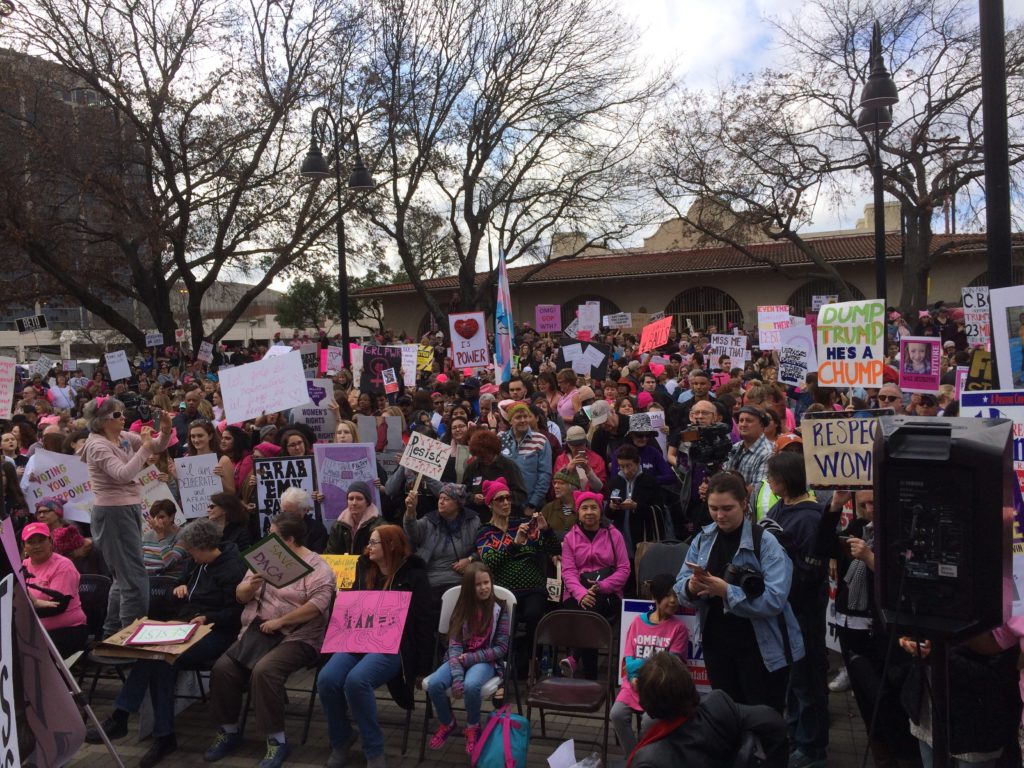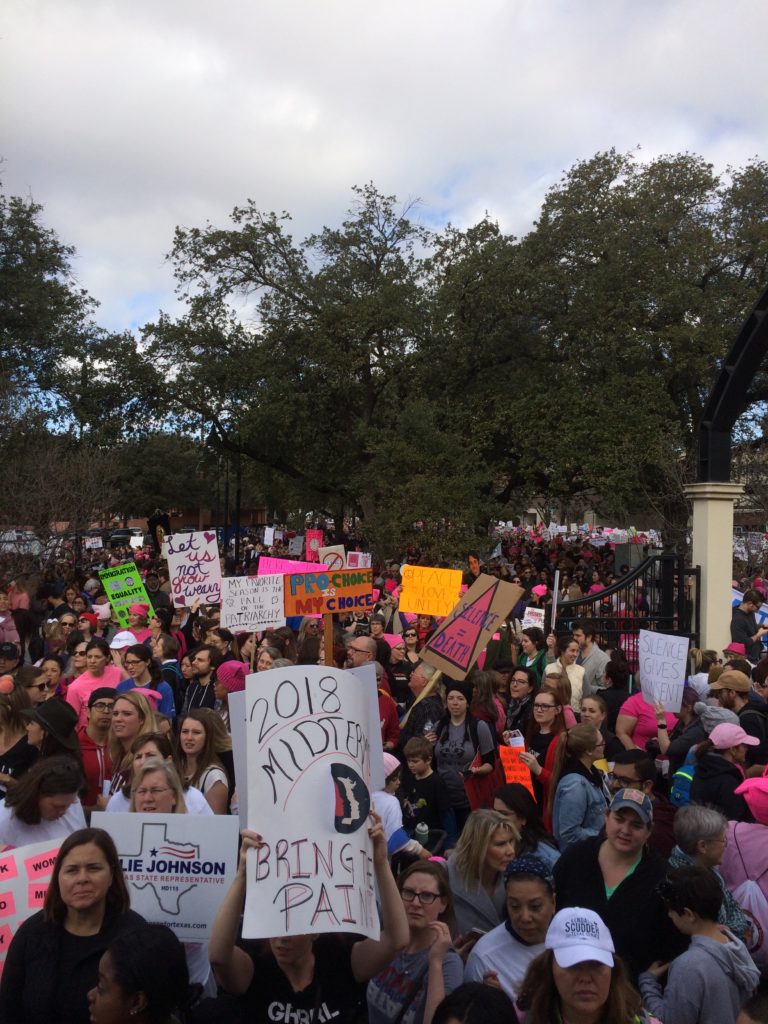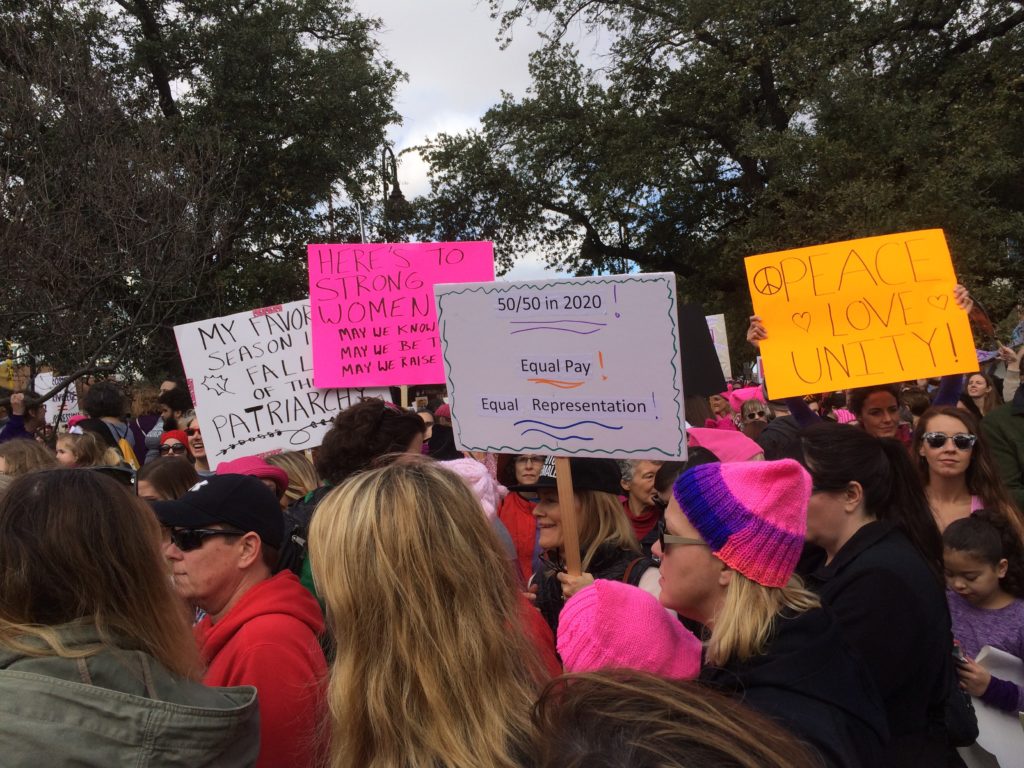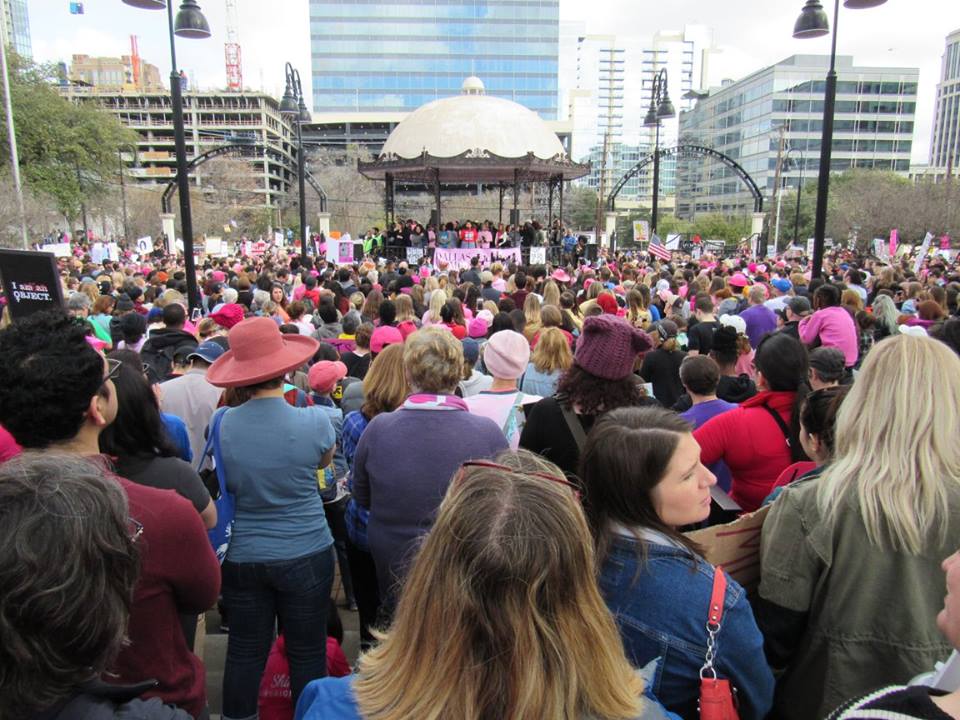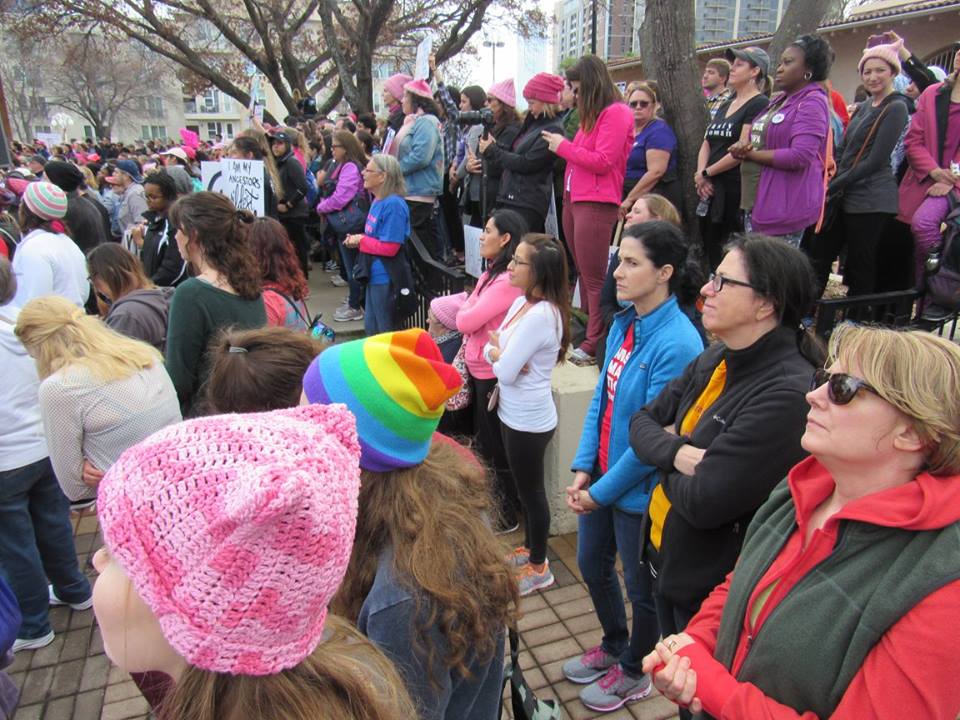 The Rally: Signs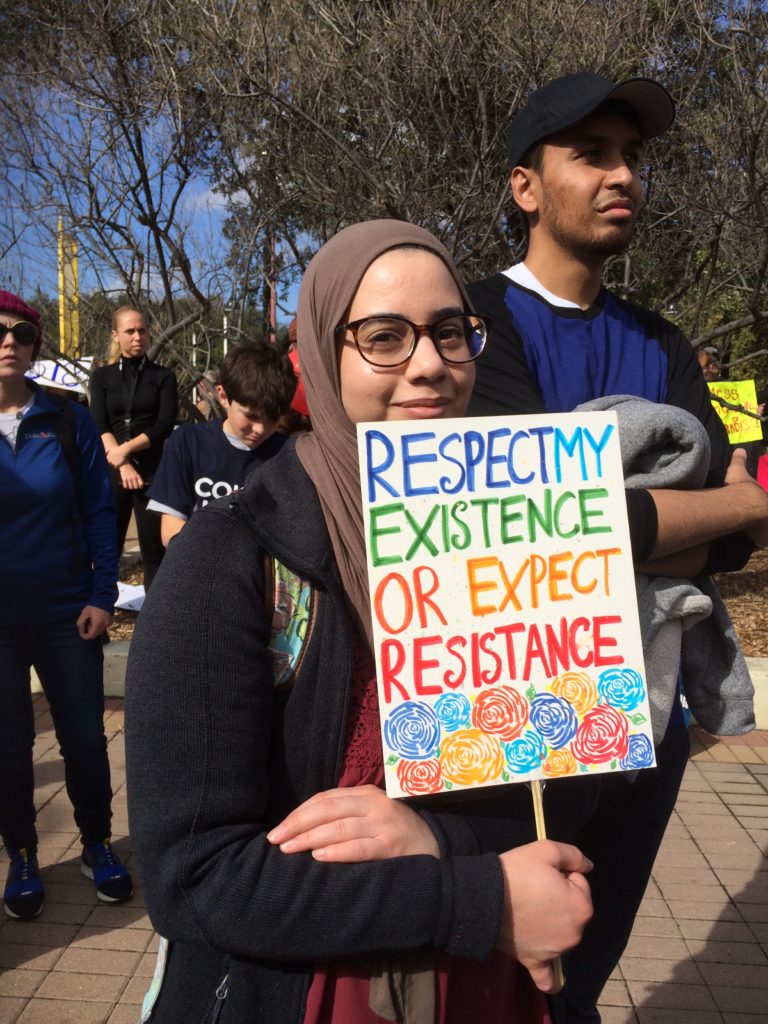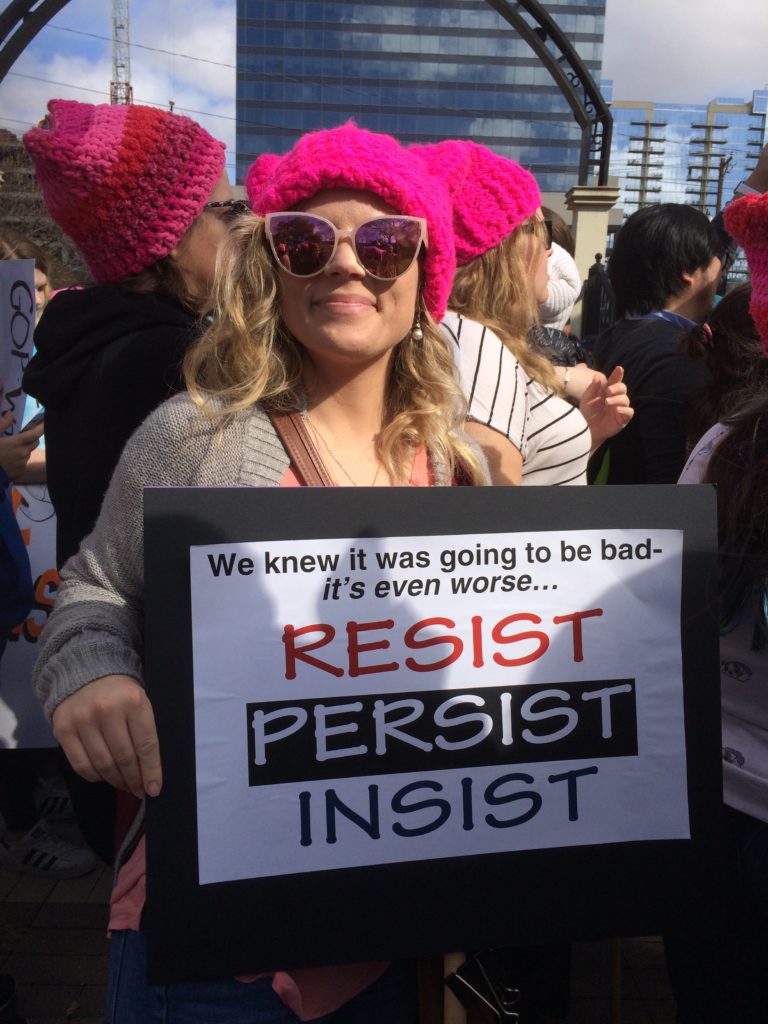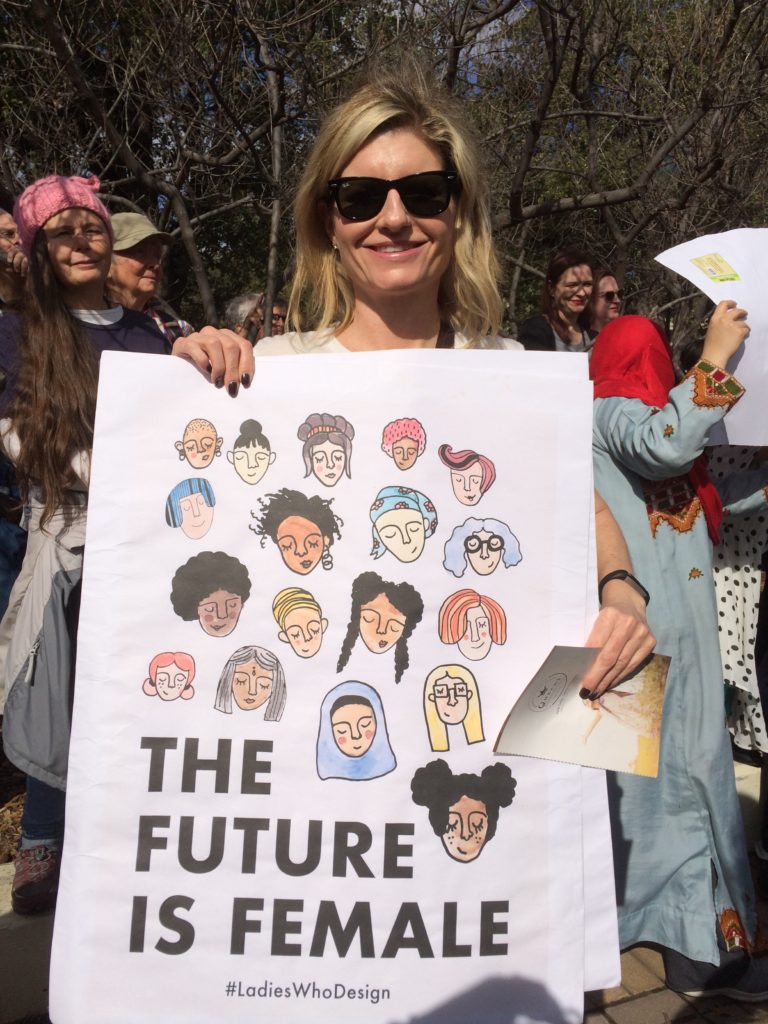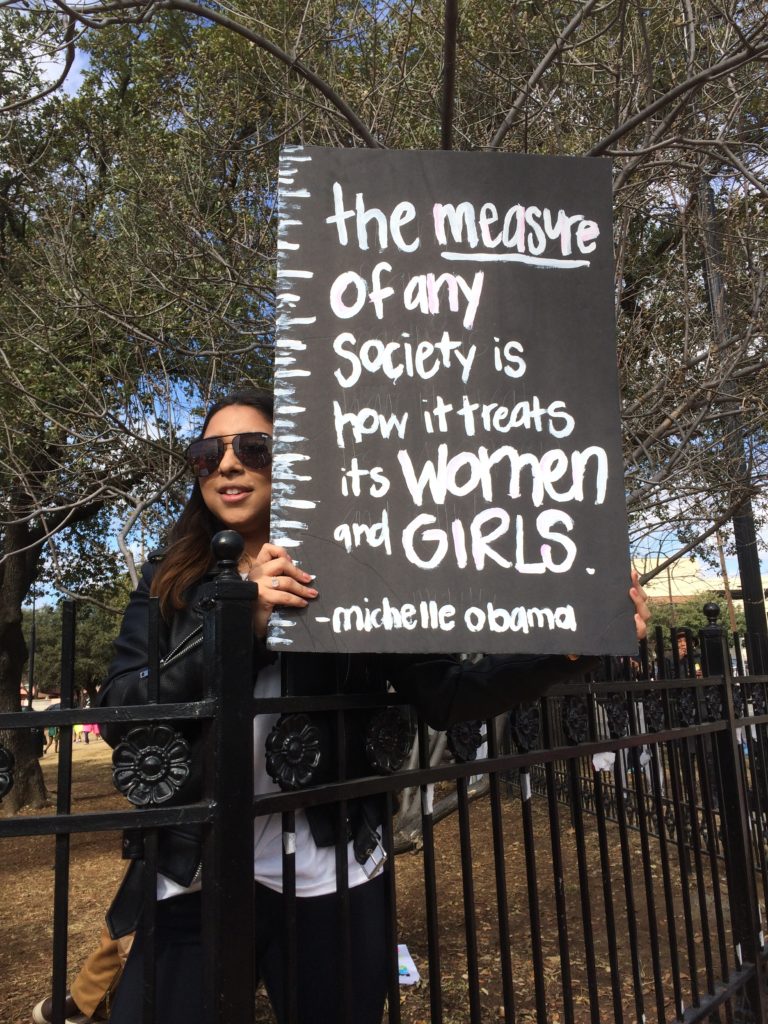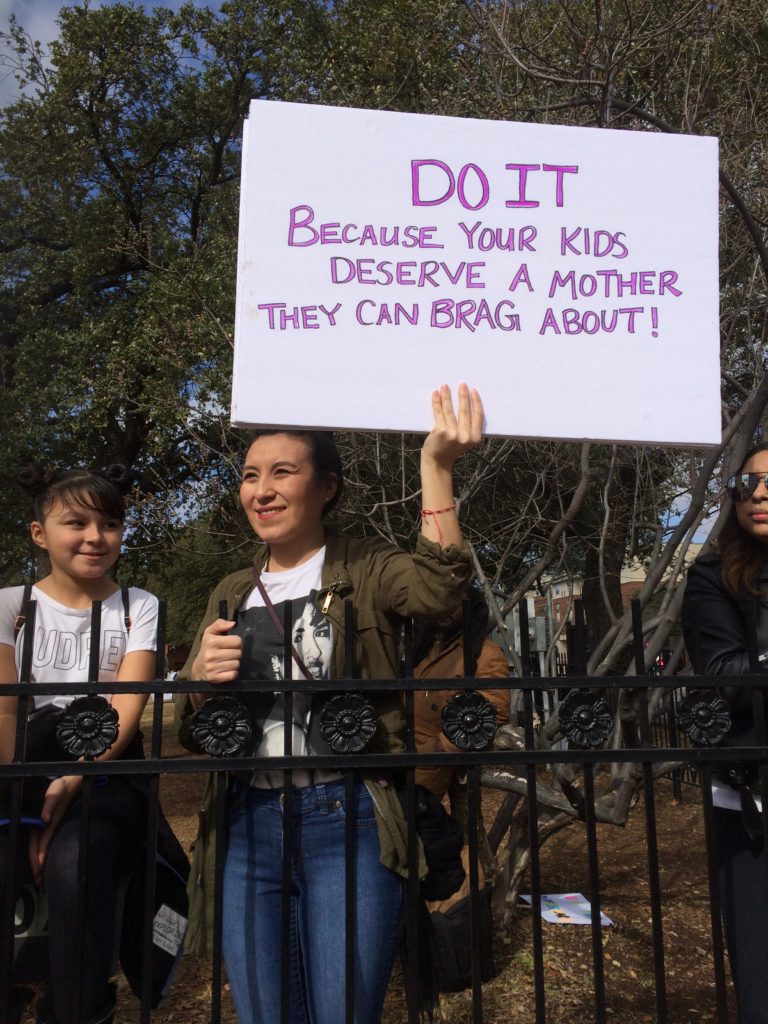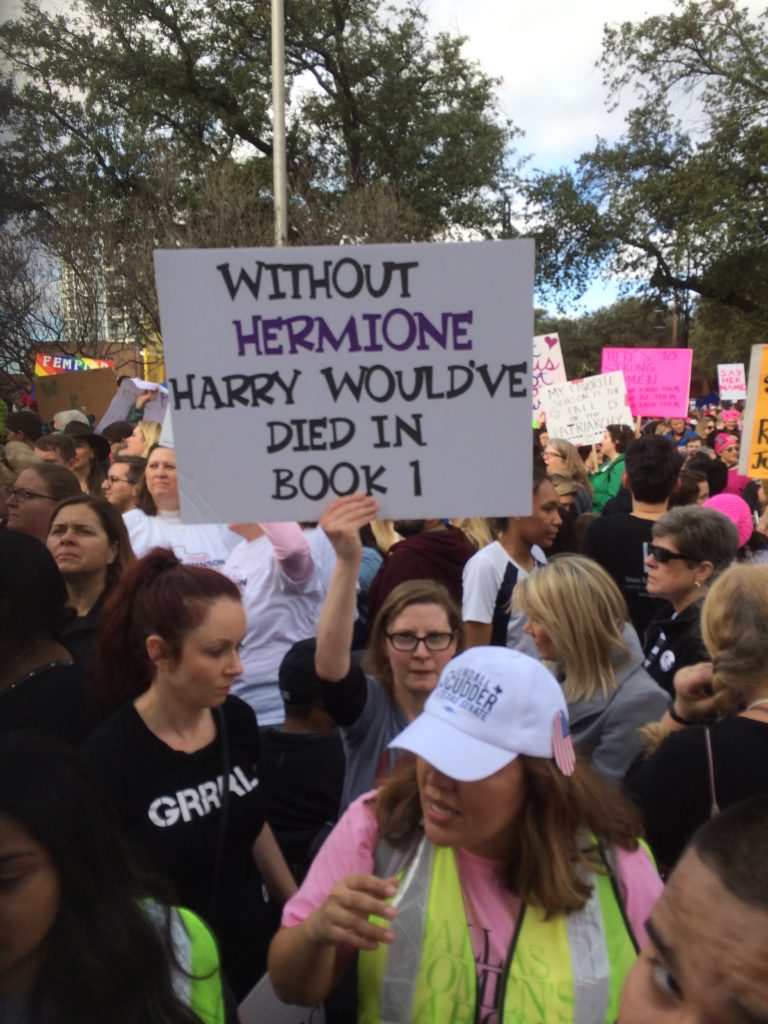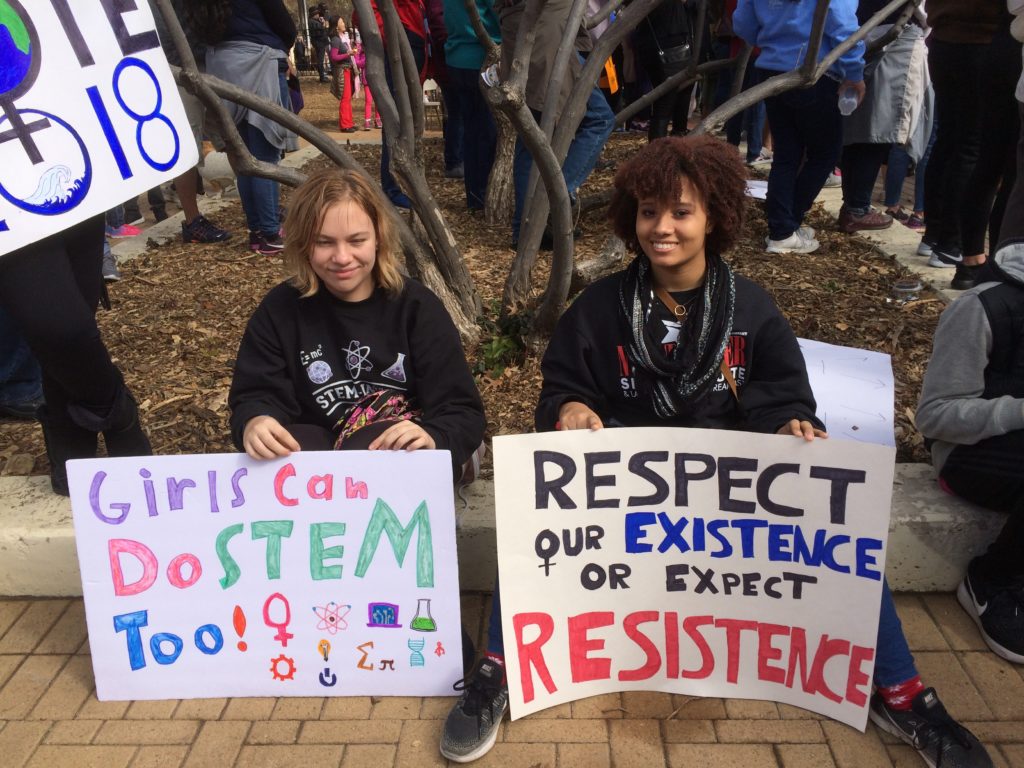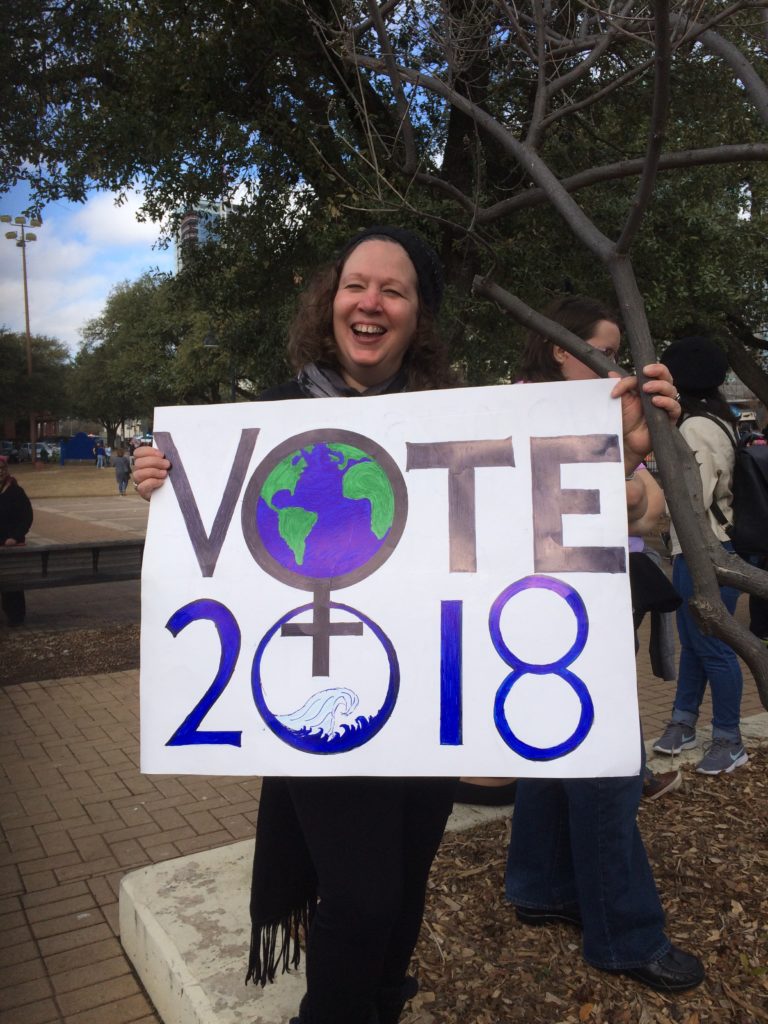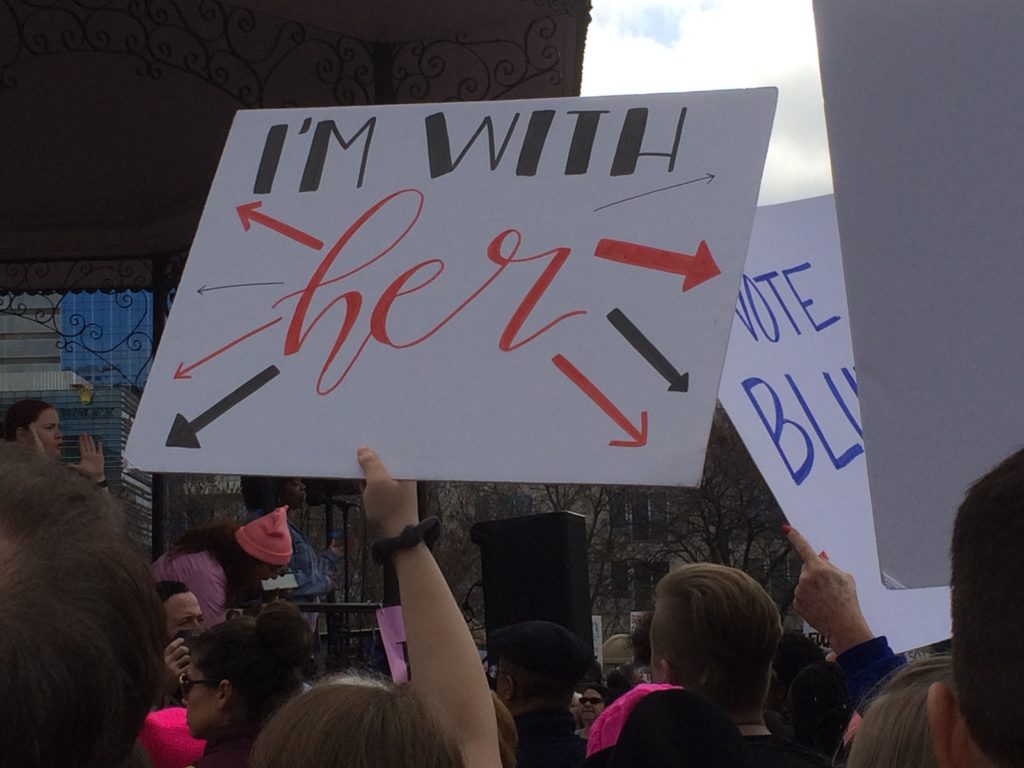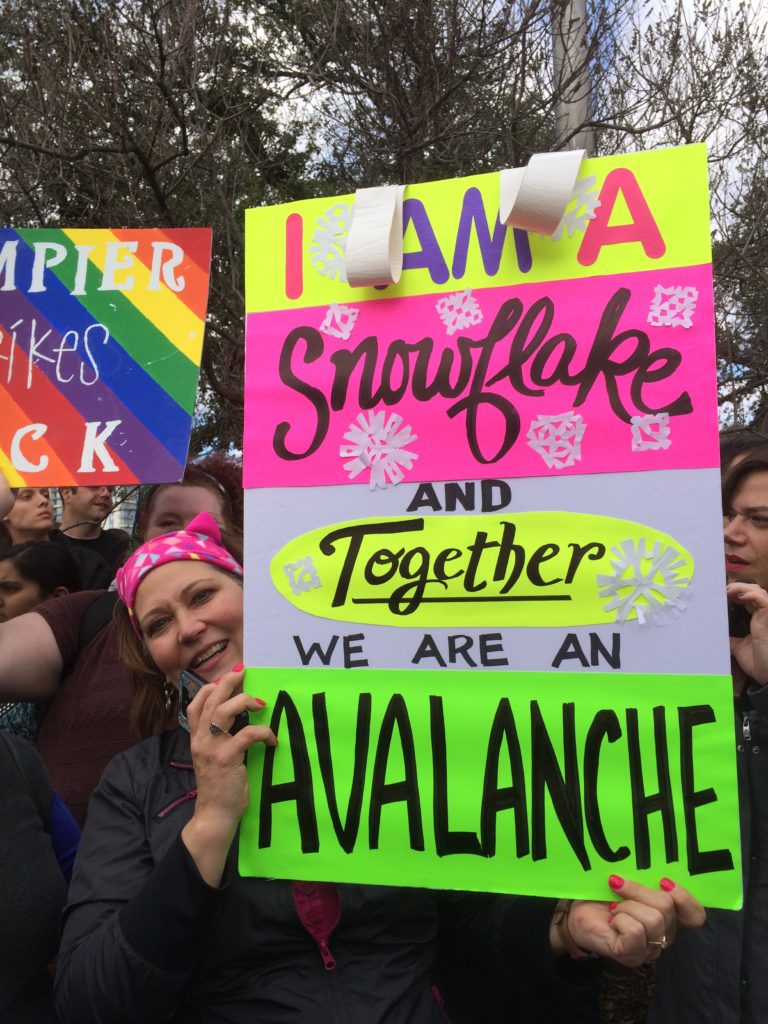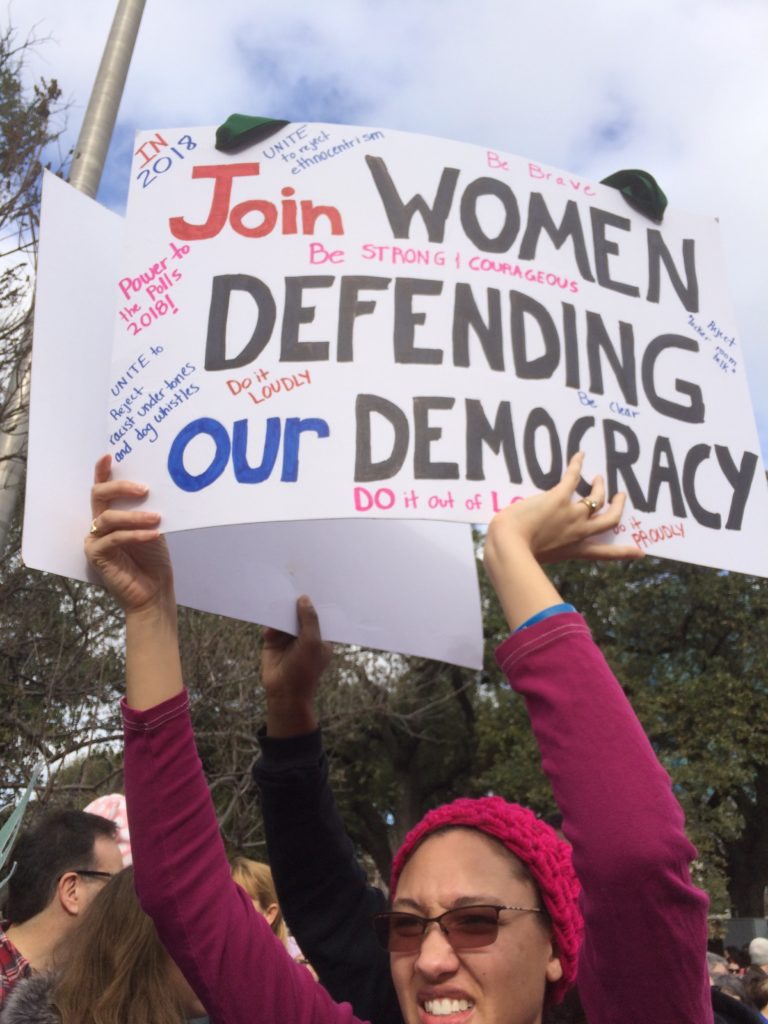 The Rally: More Family Units & Youth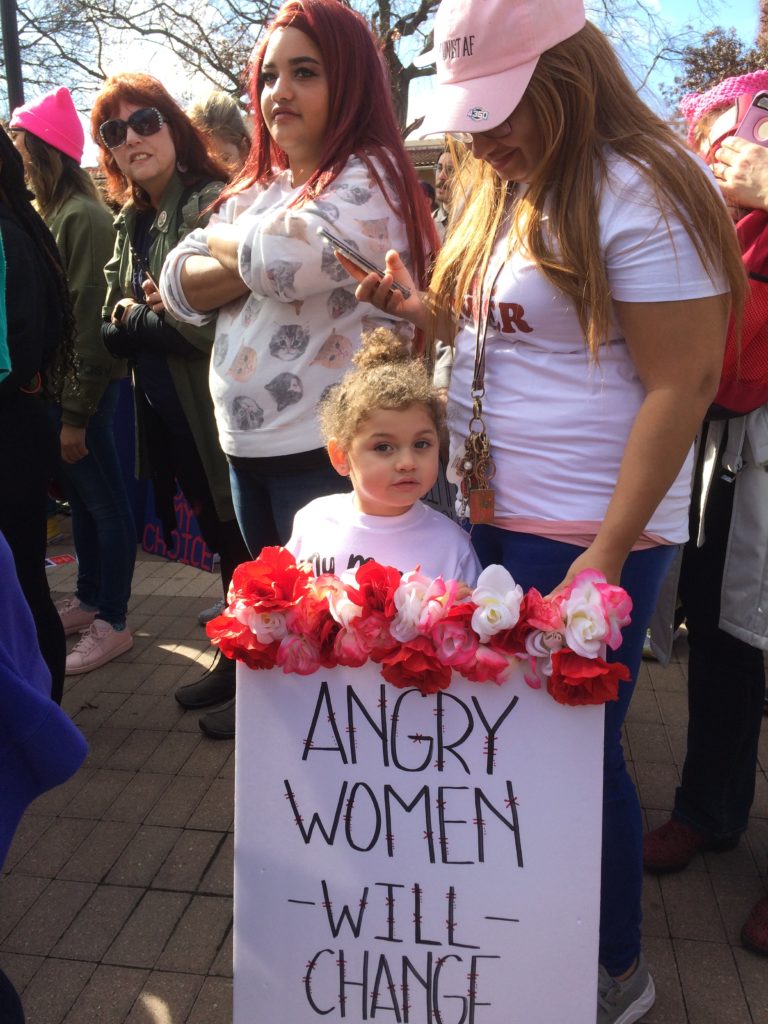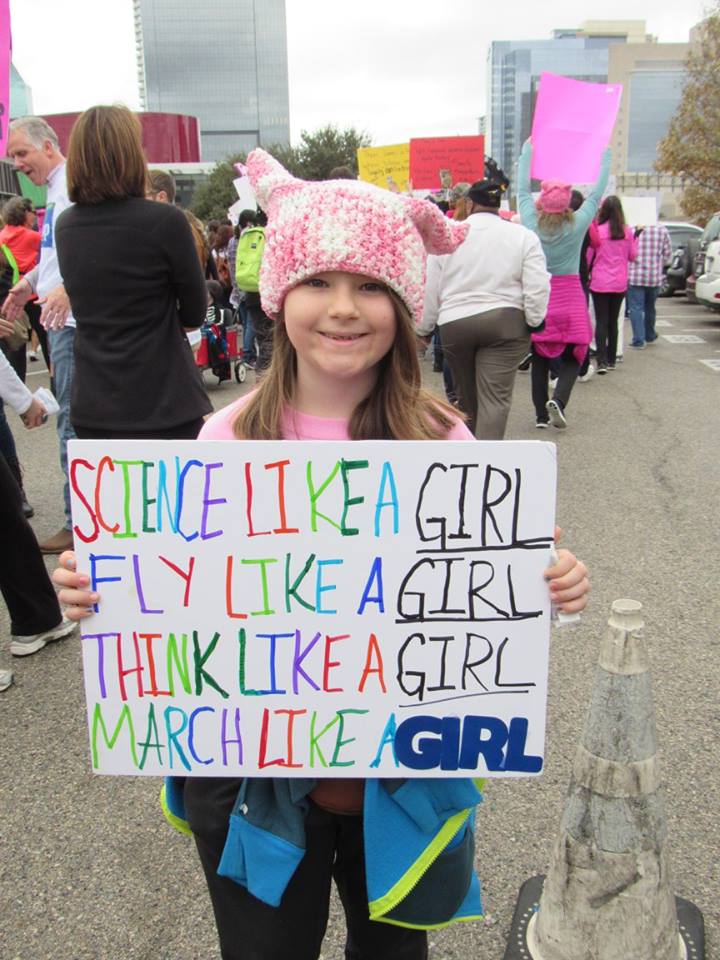 The Rally: More Hellraiser Signs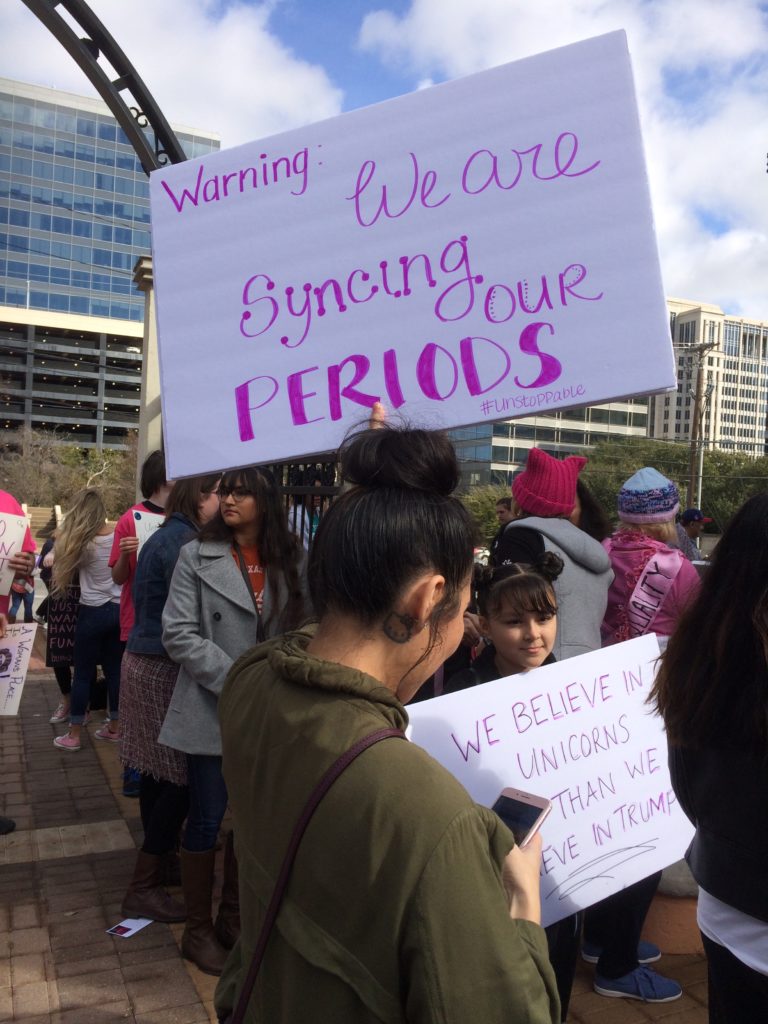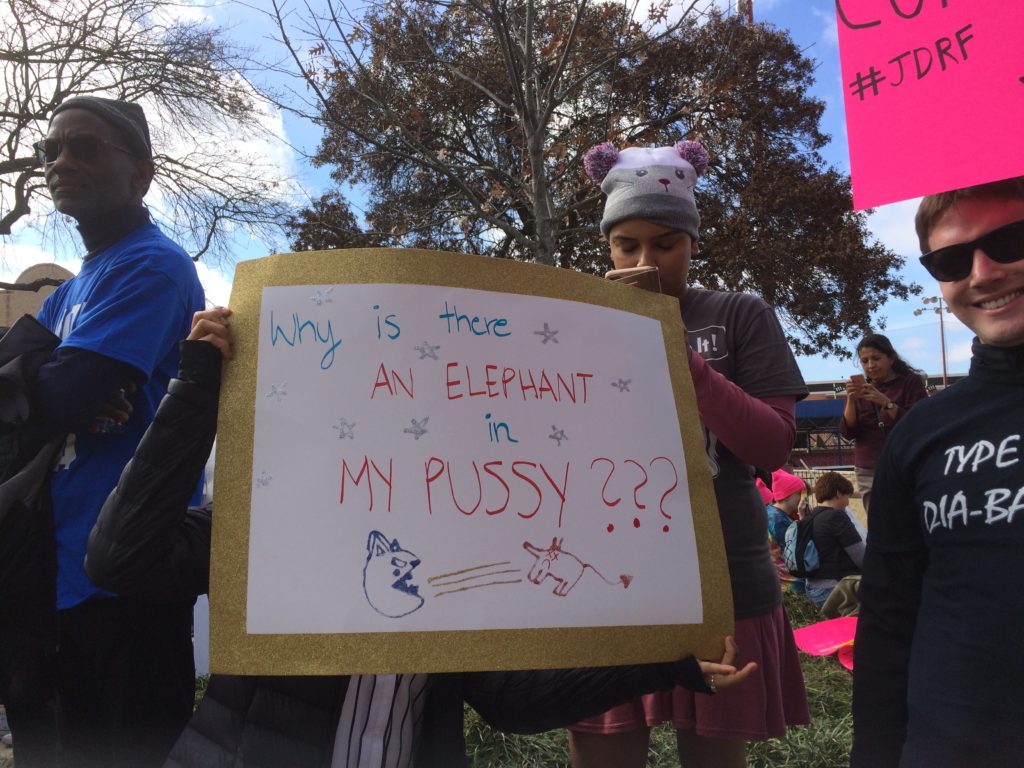 The Rally: More Woke Guys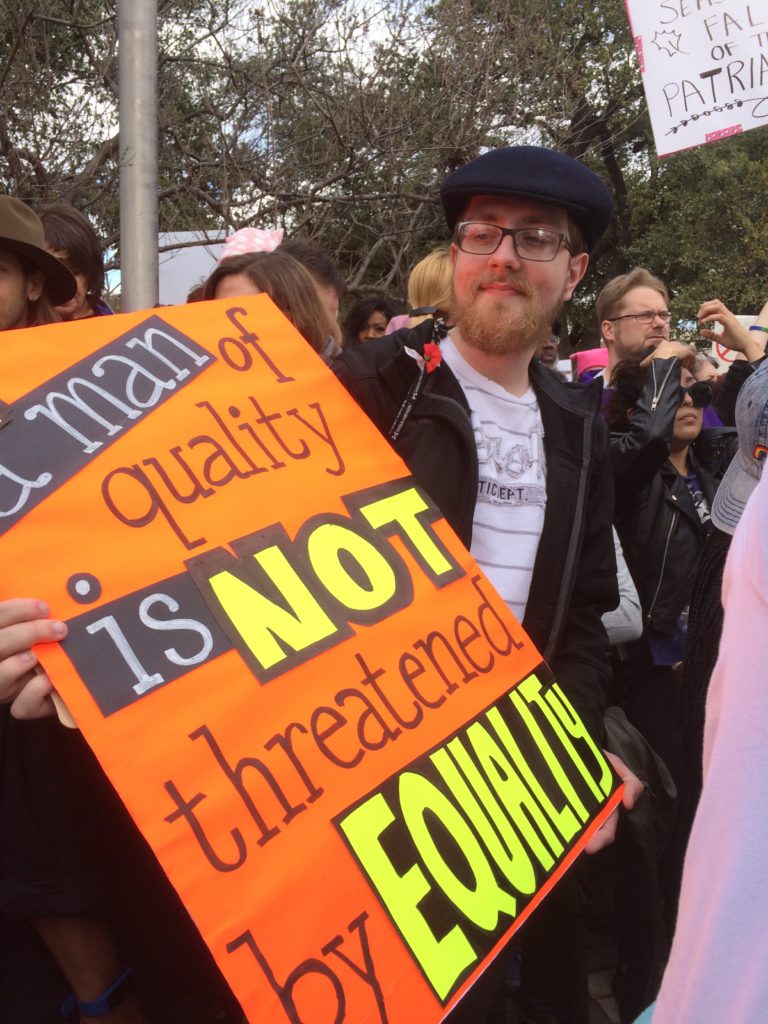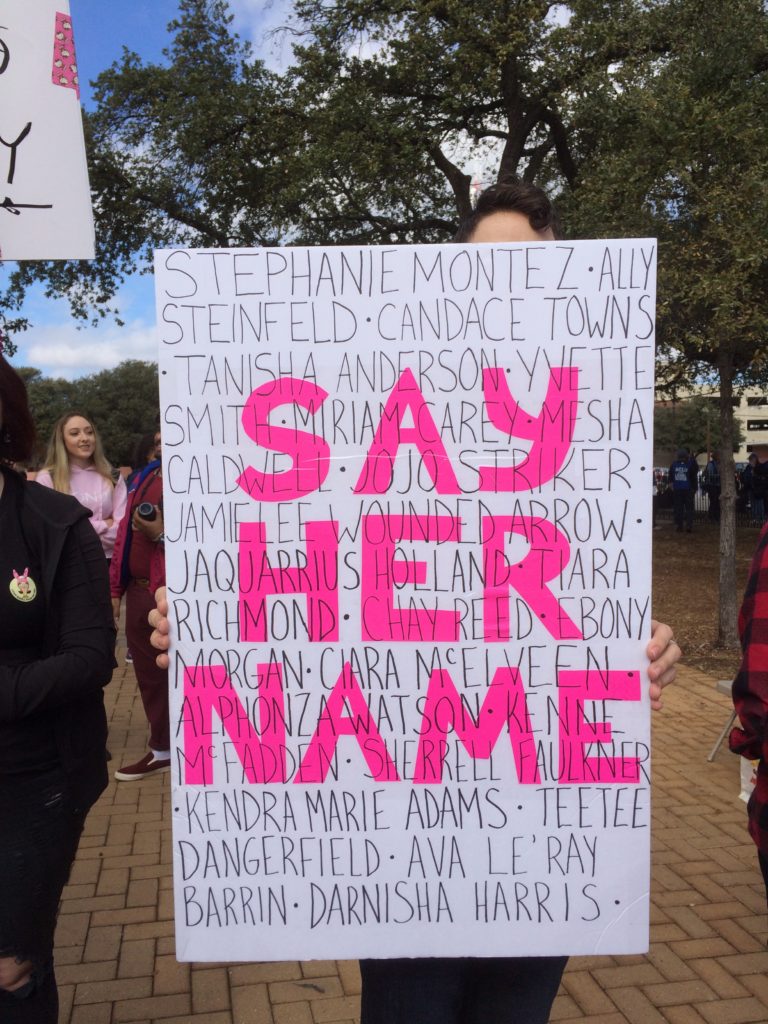 Media Coverage
WFAA Facebook live  overhead video footage of rally
Dallas Morning News, Jan 20 Sat: Pink-clad multitude gathers downtown for 2nd annual Dallas Women's March