I garden. I garden obsessively. Sometimes I rest, but only so I can garden again. Just two injuries so far this year — doing good!
Landscaping might be a better word for it. Our yard has no grass lawn and no direct sunlight, only that filtered through a multi-layered canopy of trees. My art is live sculpting with shade plants.
Enjoy a photo tour of our yard canvas. Thanks to my plant suppliers: North Haven Gardens,  Rohde's Nursery, Jenn Sereno, and Texas Discovery Garden/North Texas Master Naturalist pollinator plant sales.
The Front Yard
Two things once dominated the front yard: A sprawling dark-grey concrete patio shaped like an amoeba and a huge swath of vinca groundcover that lost its leaves every summer due to an uncontrollable fungus. Lovely.
Once both those were ripped out, a blank canvas unfurled. Scooter designed a pathway and retaining wall structure for it and I filled in the gaps.
Geometric Front Walk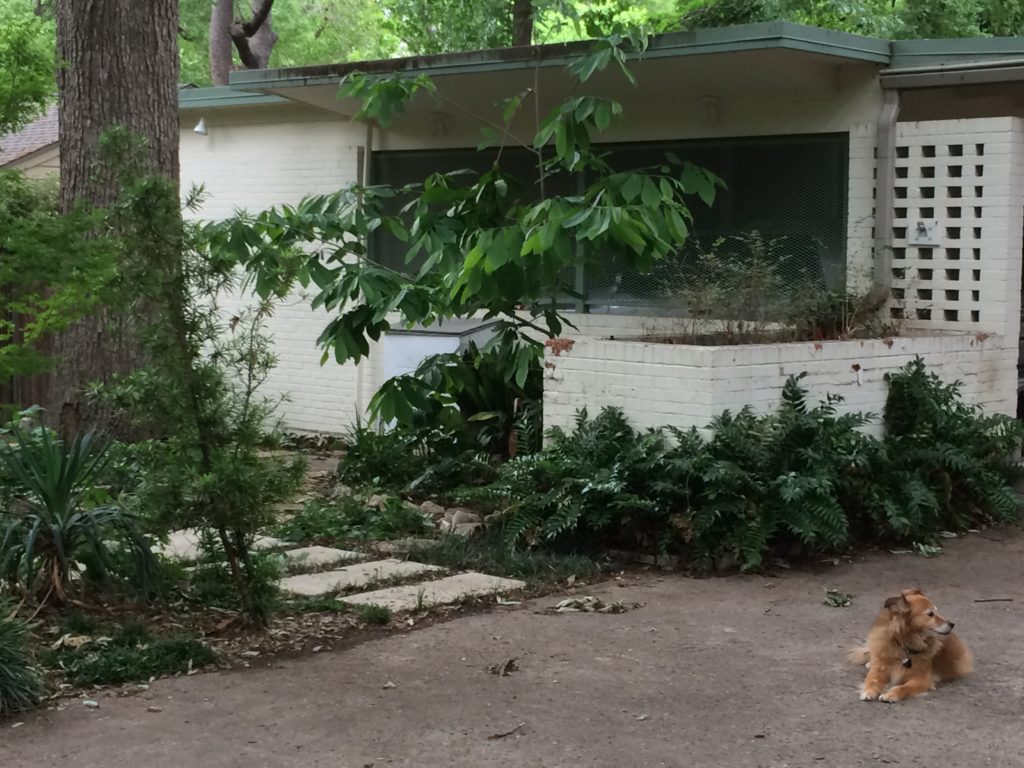 <>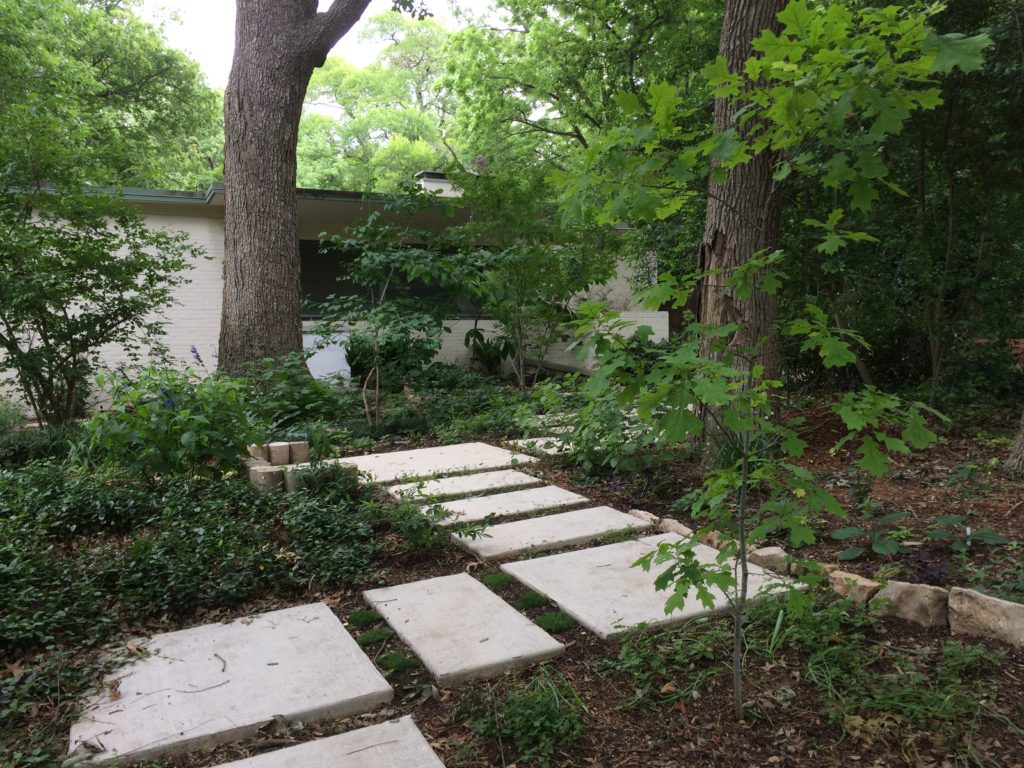 <>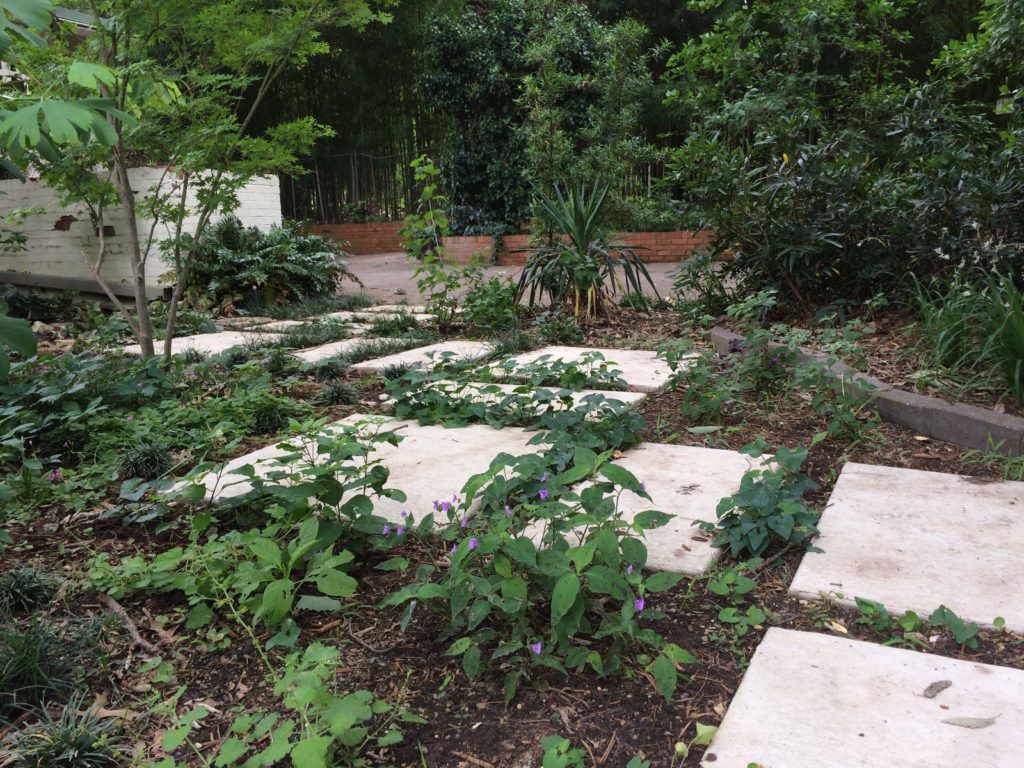 <>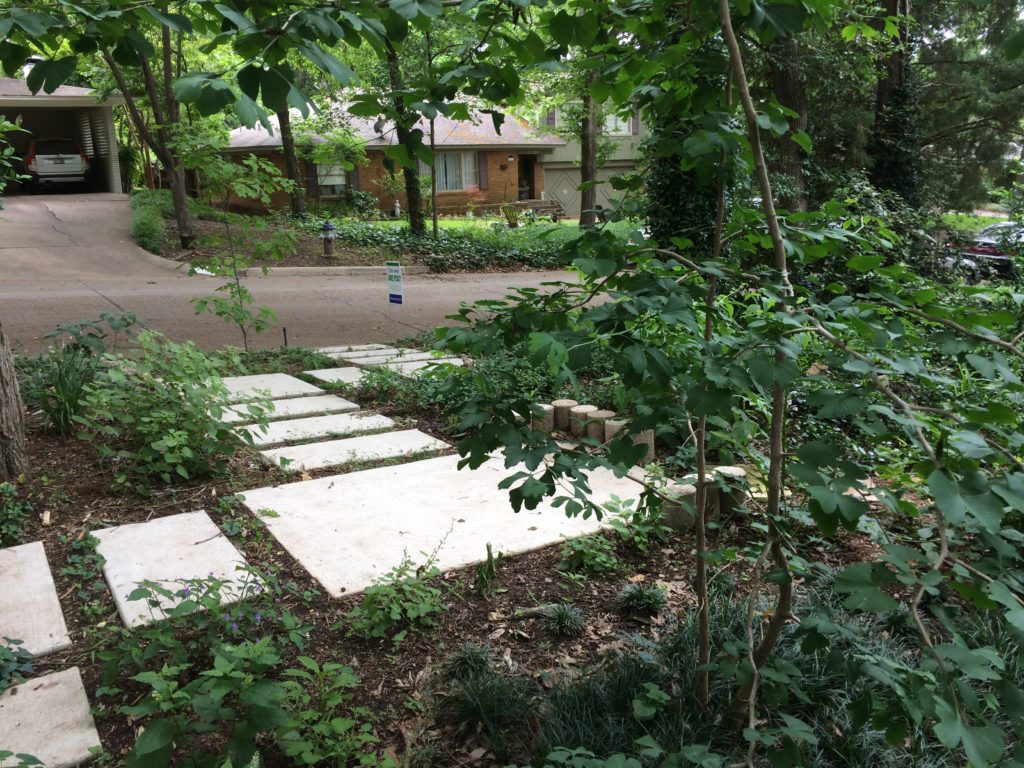 <>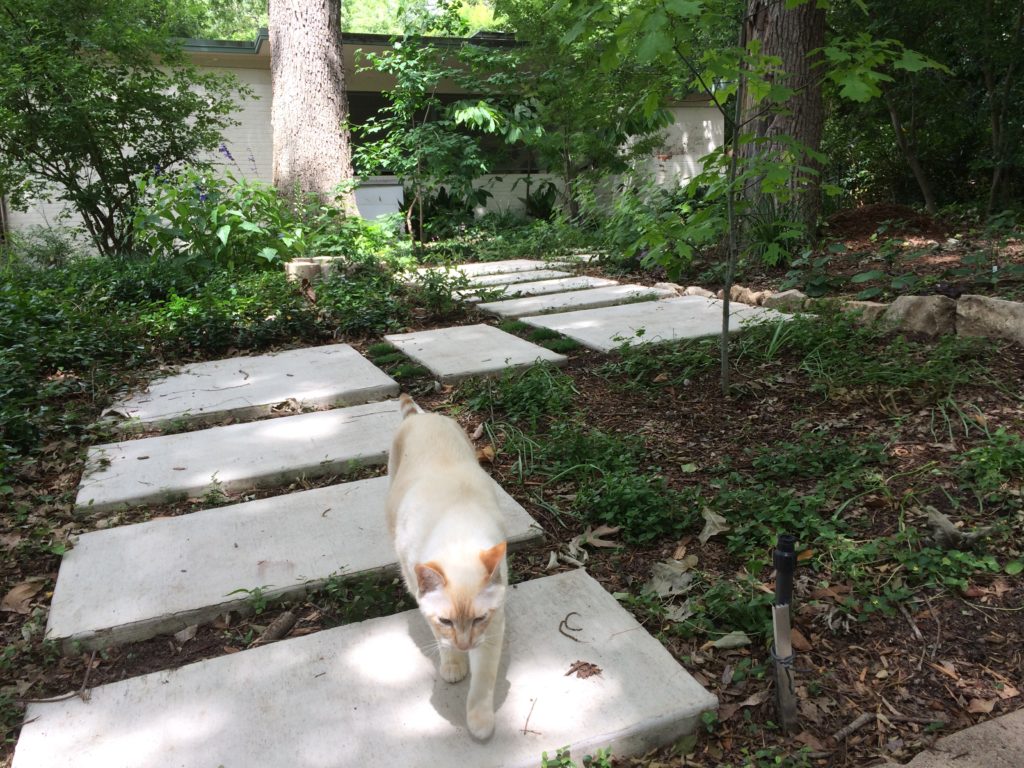 <>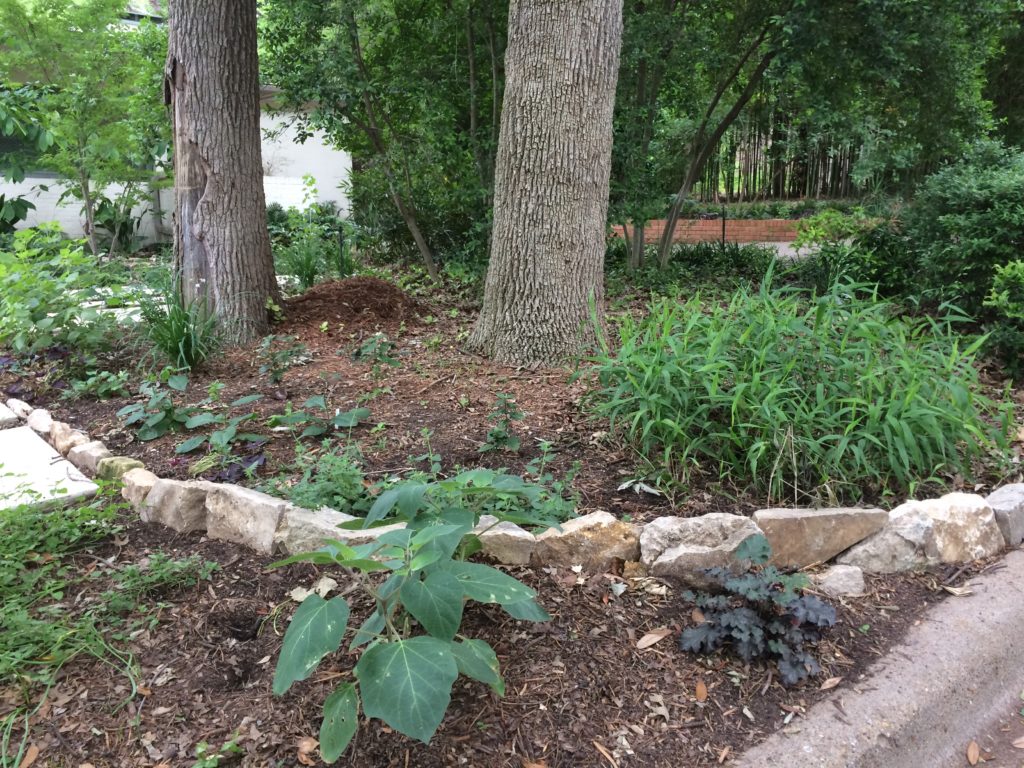 <>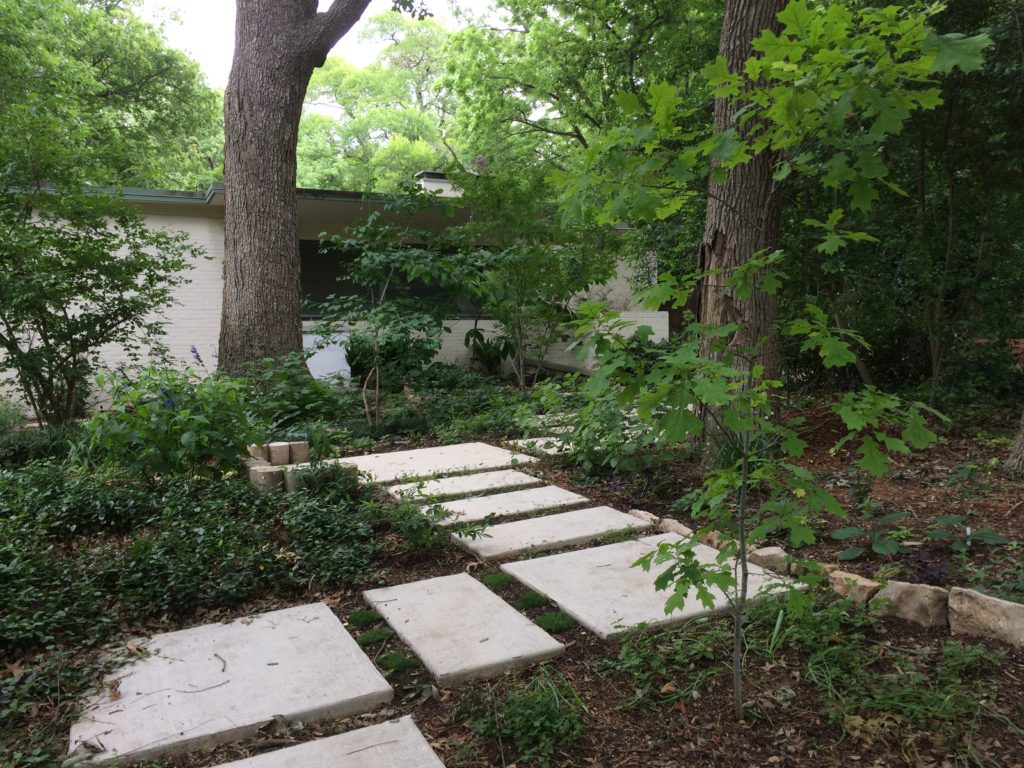 <>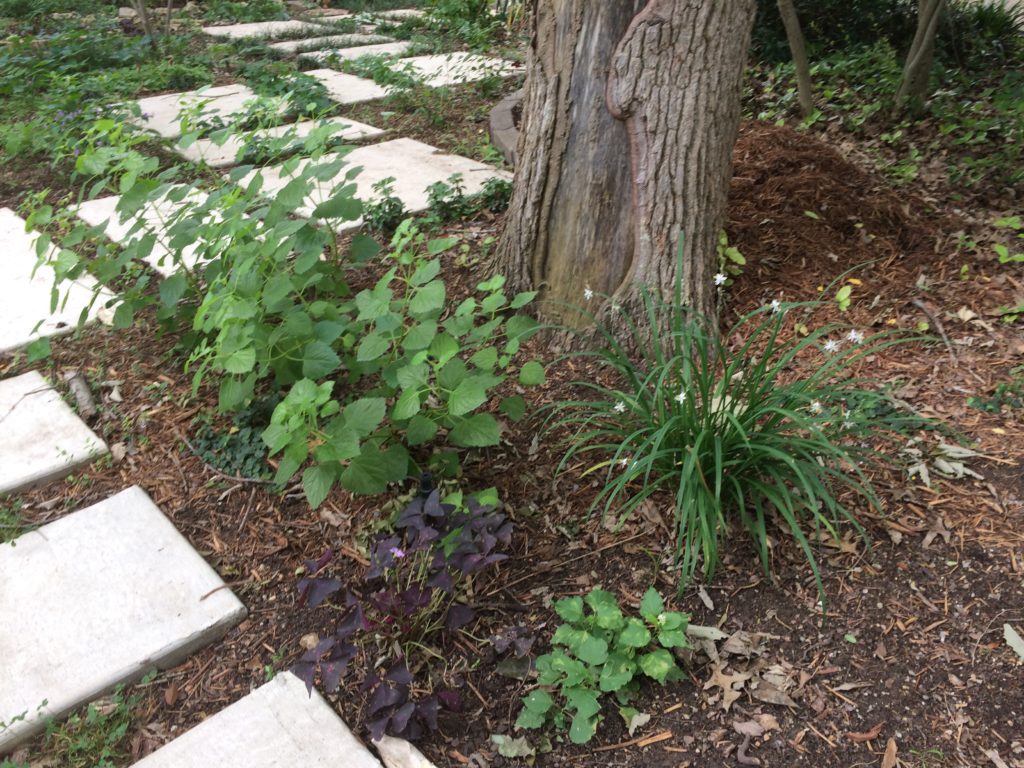 <>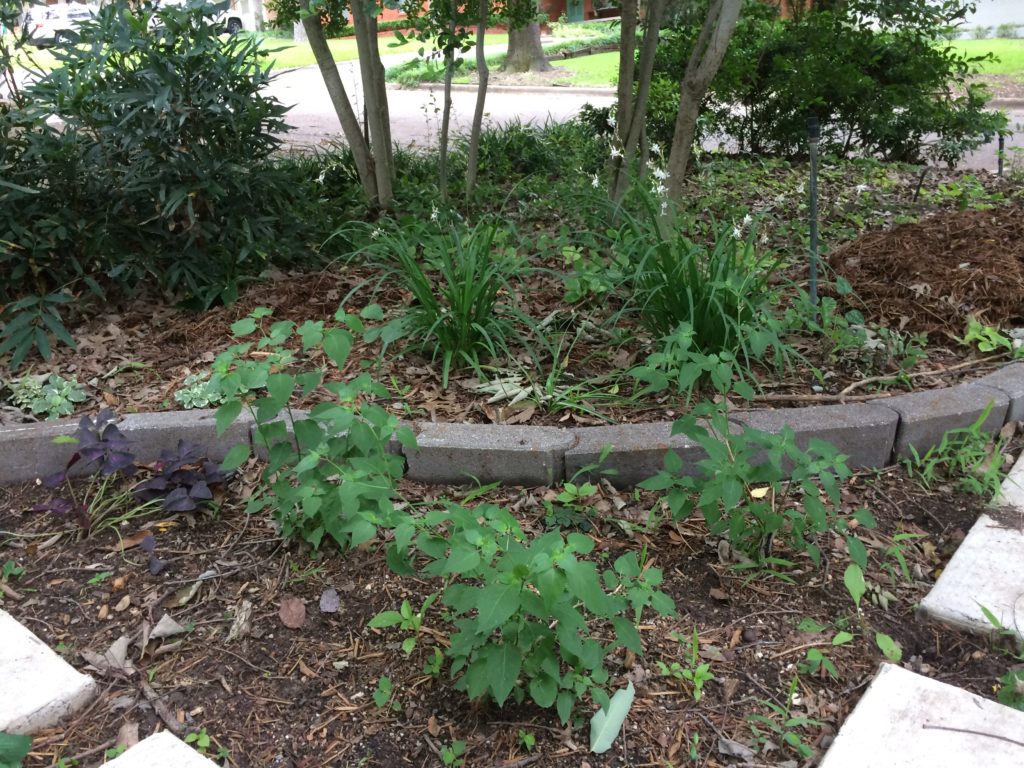 Woodland Walk
A stepstone path around a massive chinquapin oak at least 100 years old.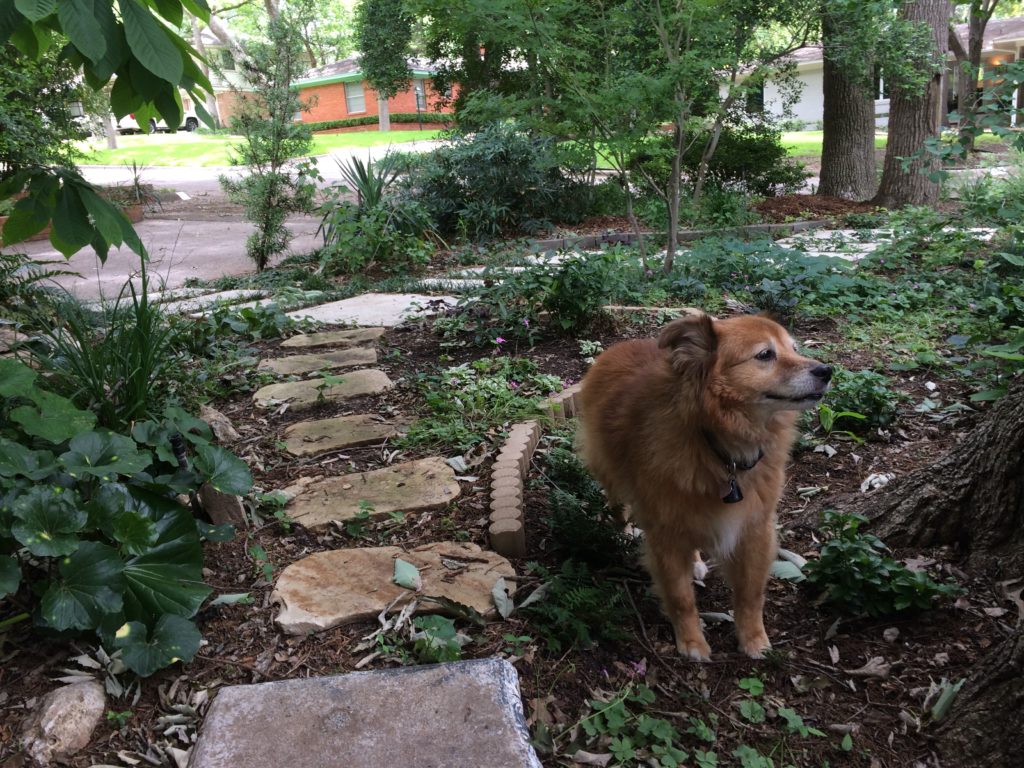 <>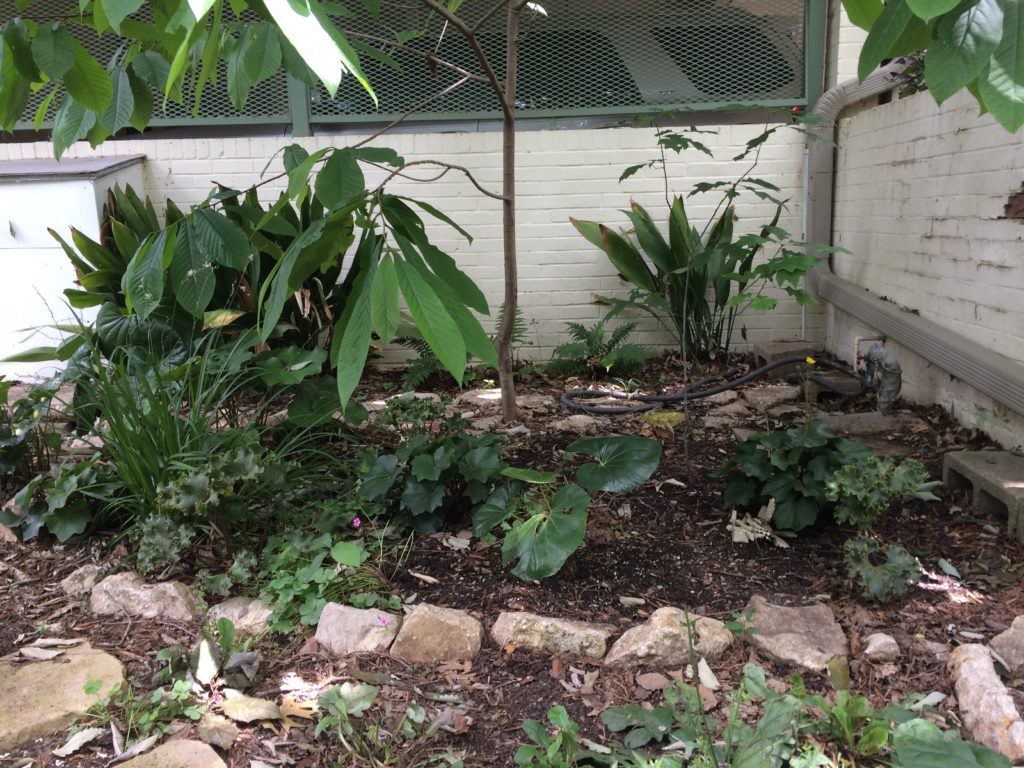 <>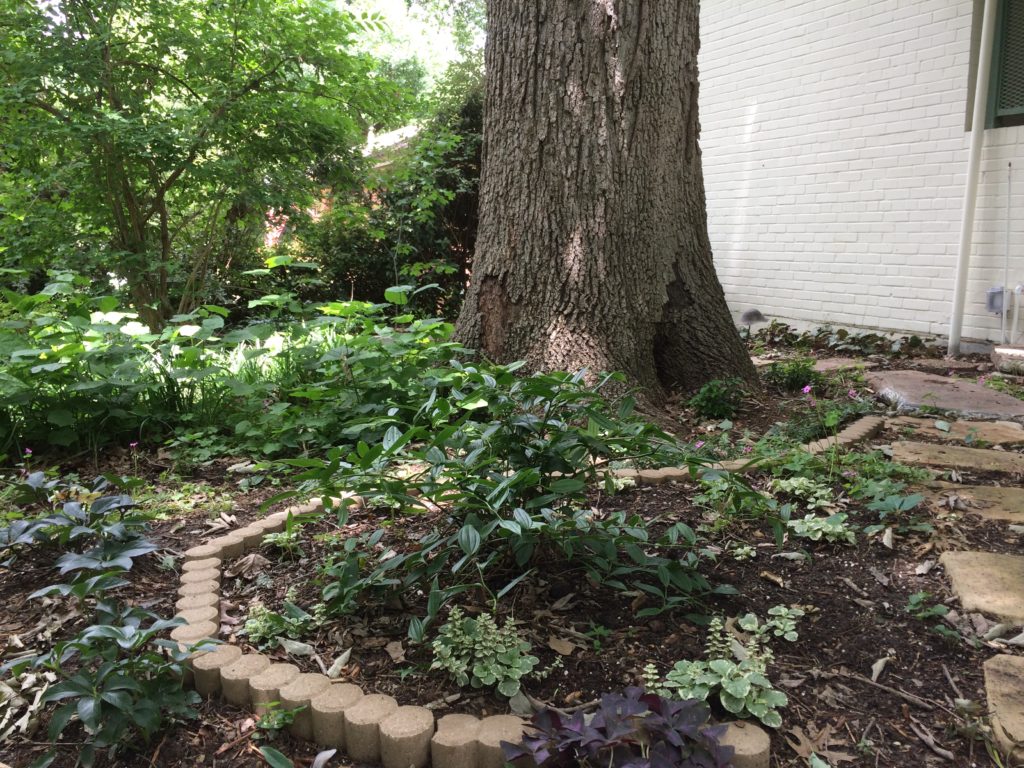 <>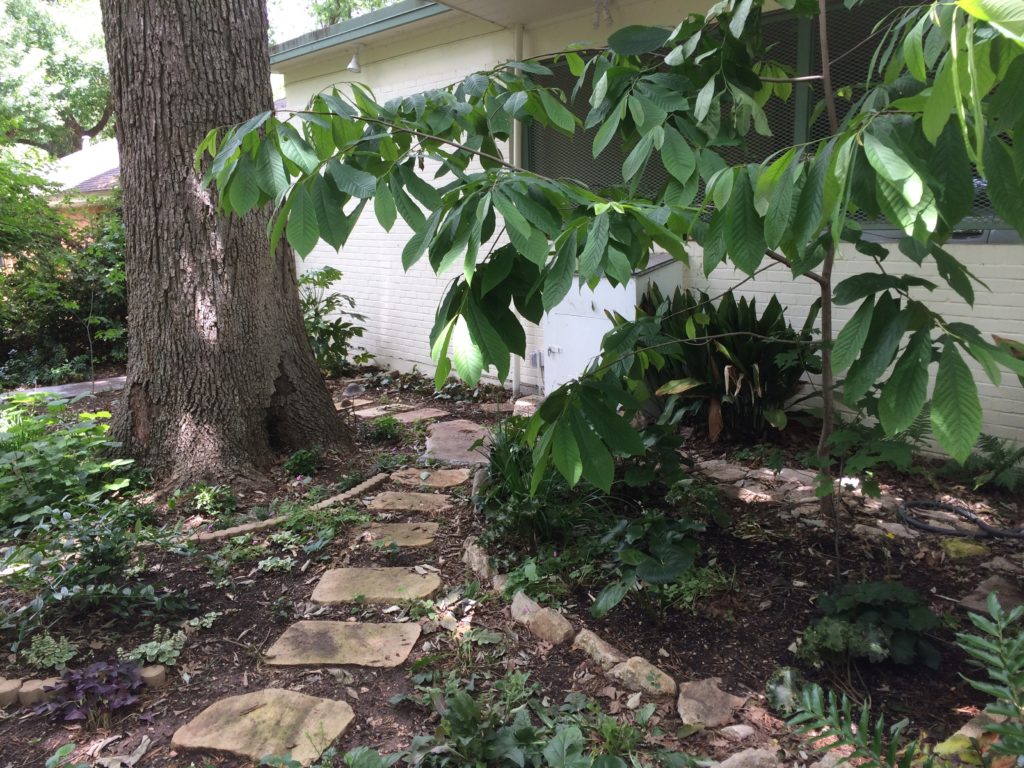 <>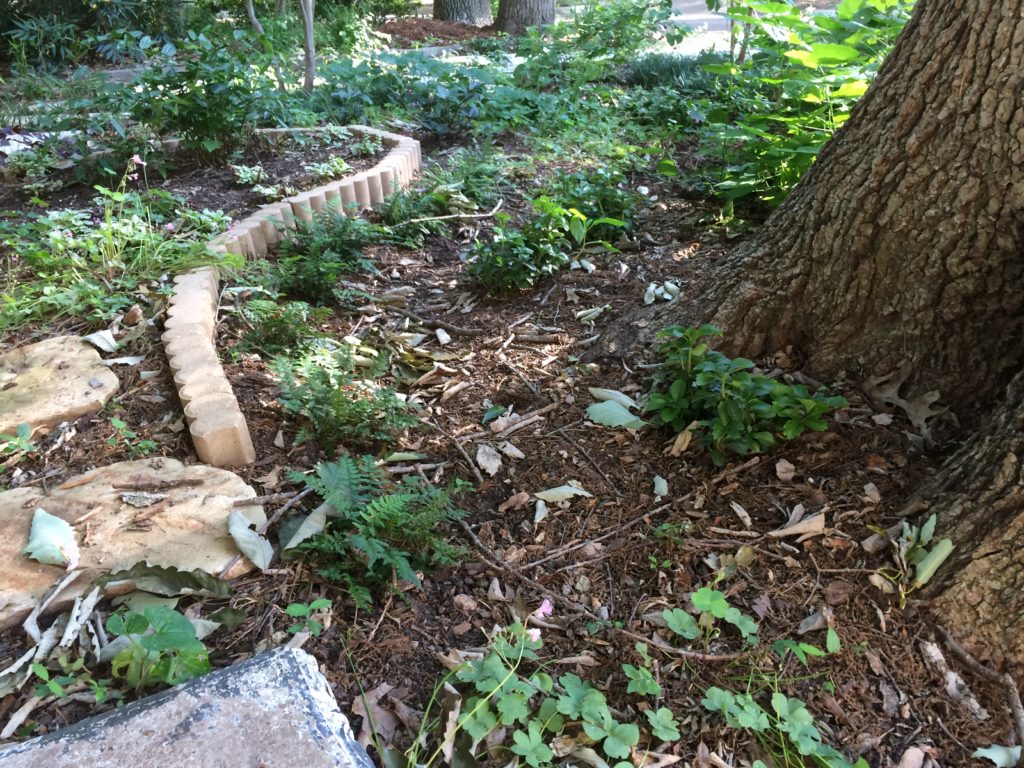 <>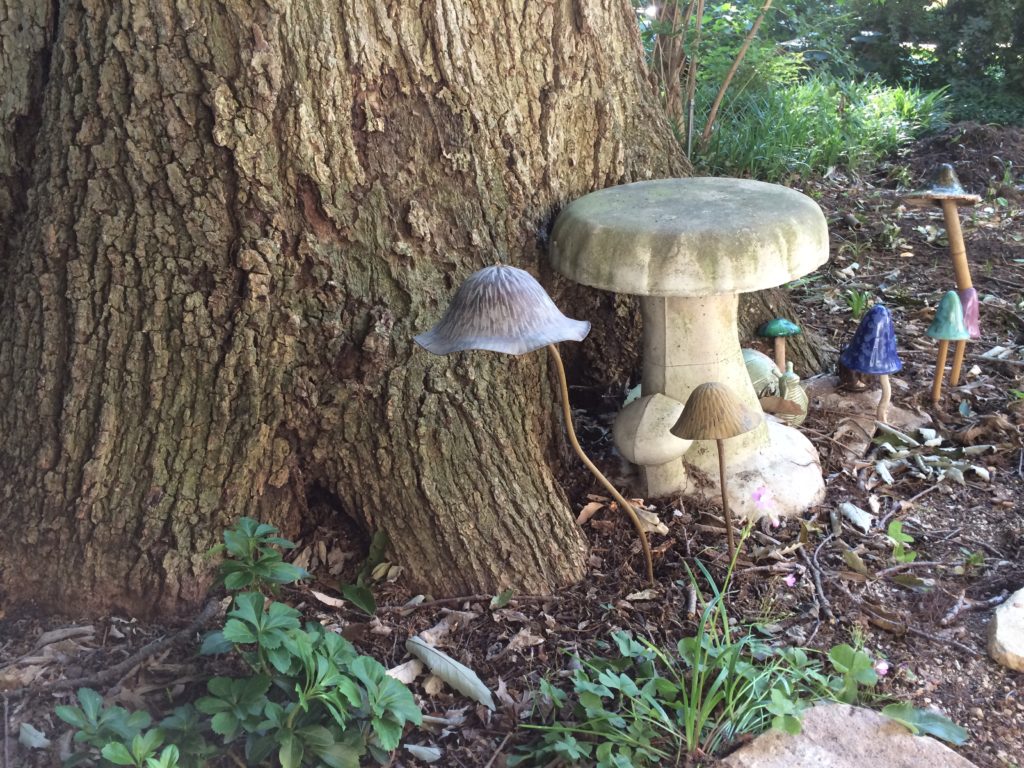 <>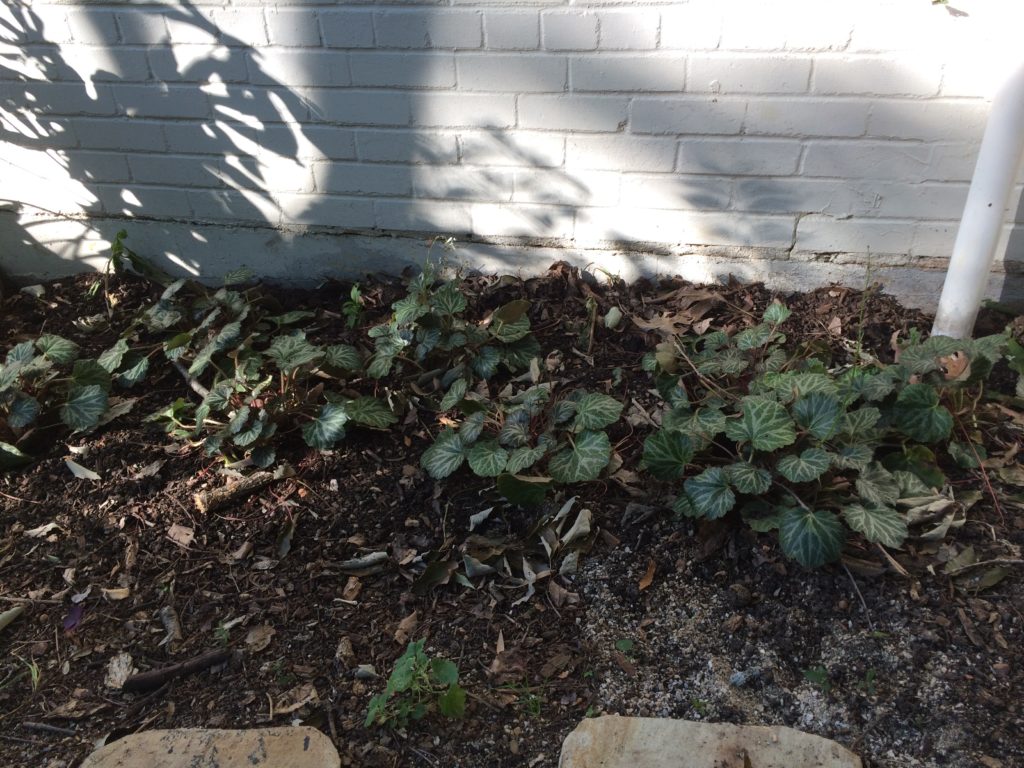 <>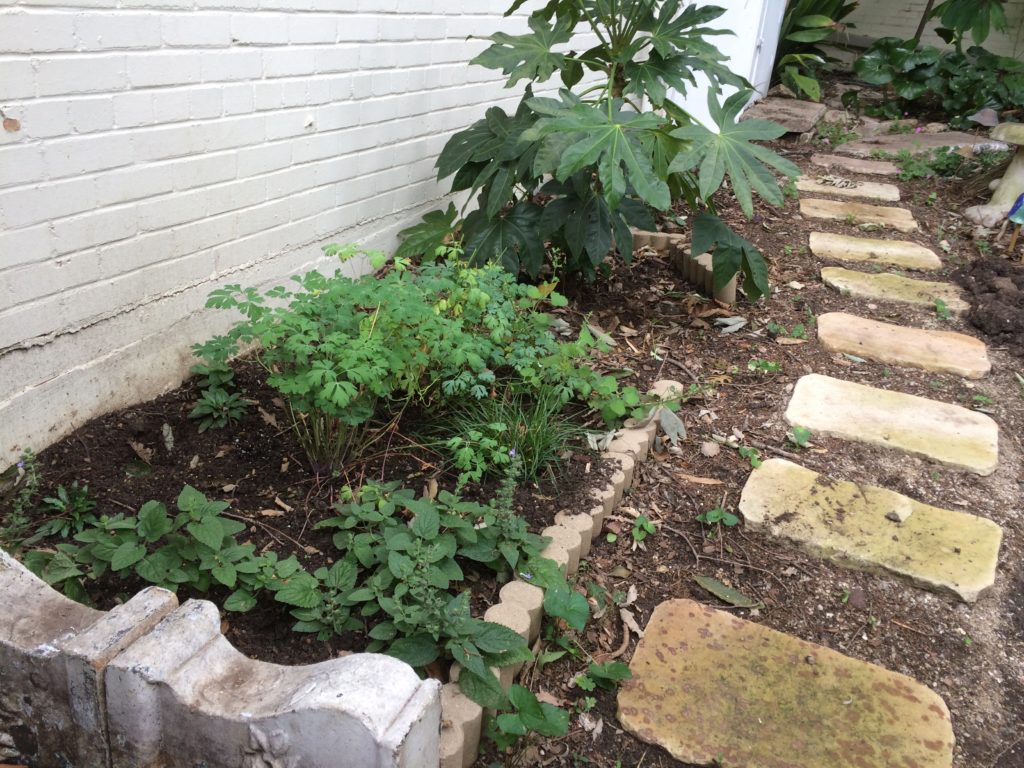 <>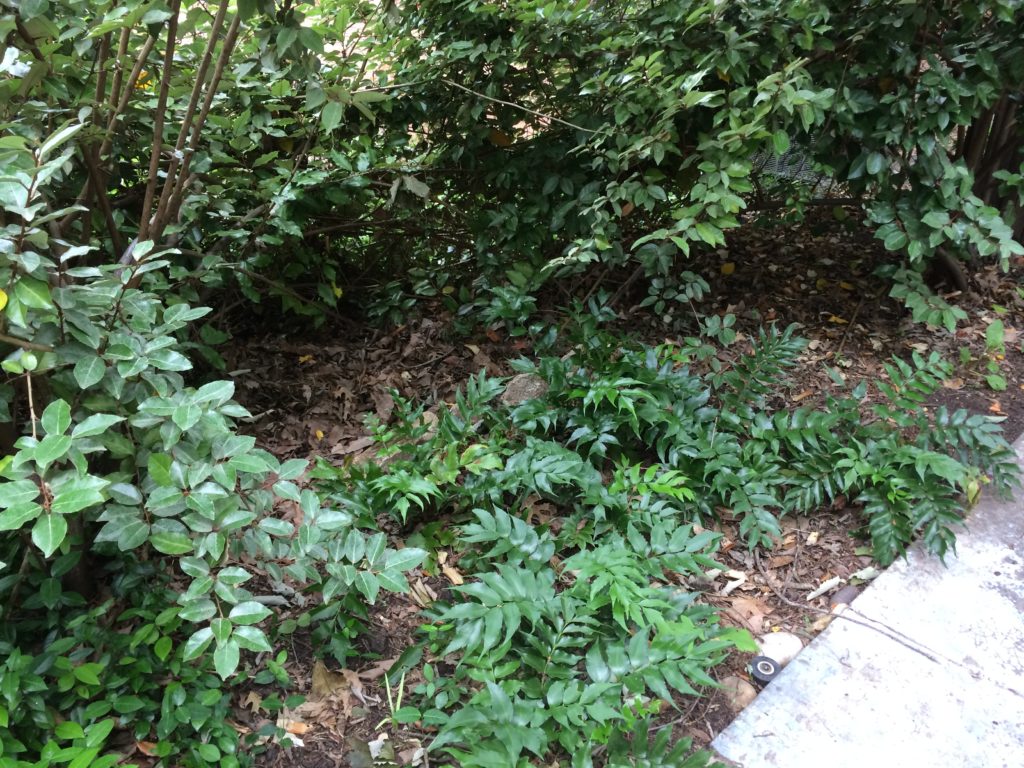 <>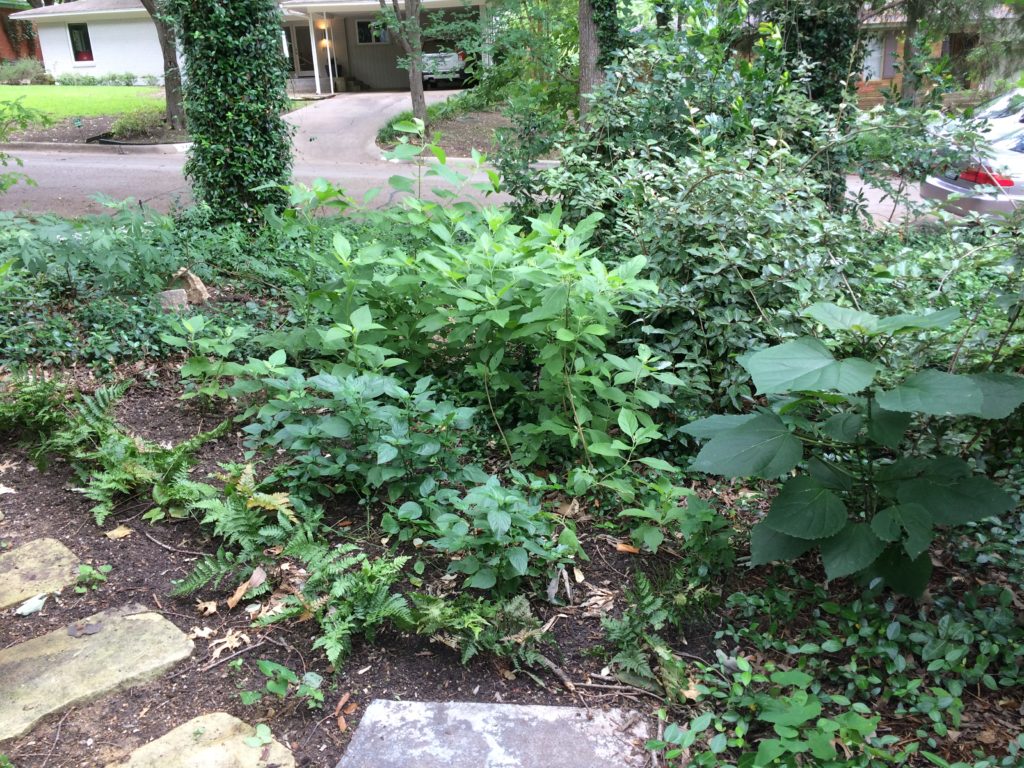 <>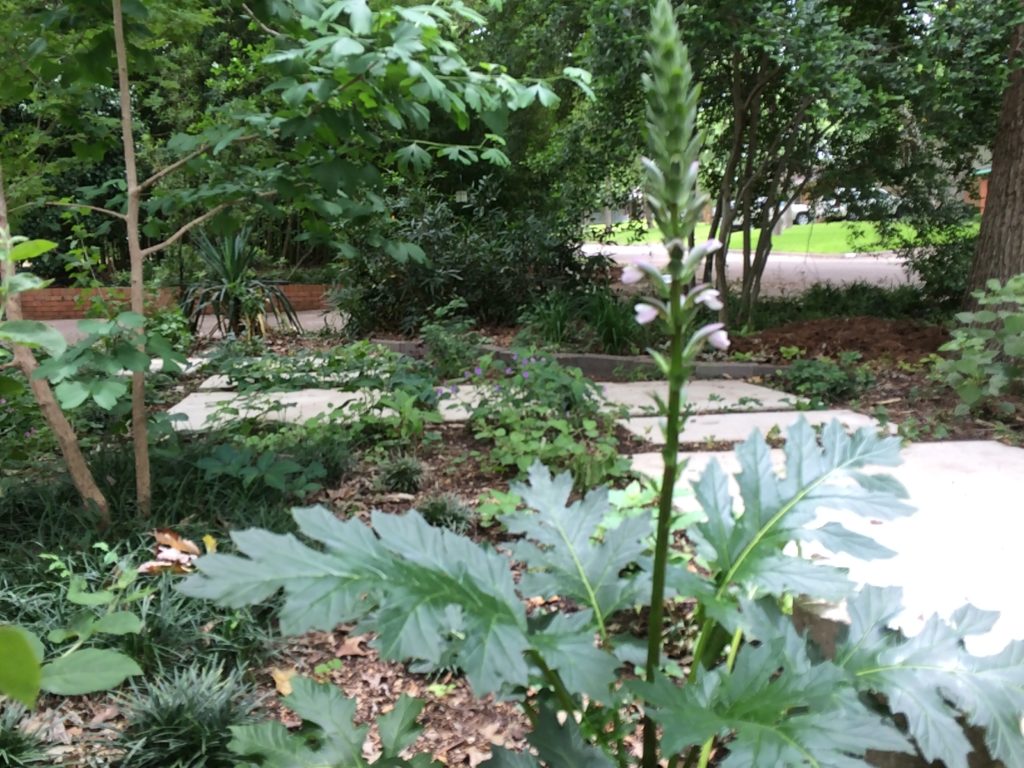 <>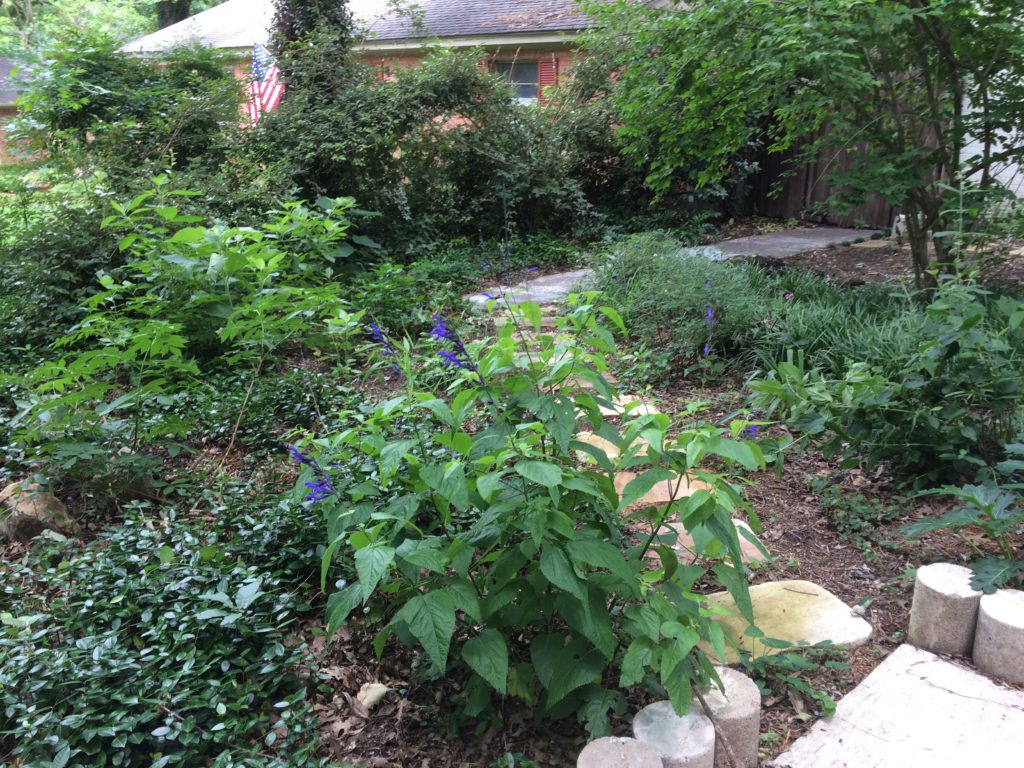 <>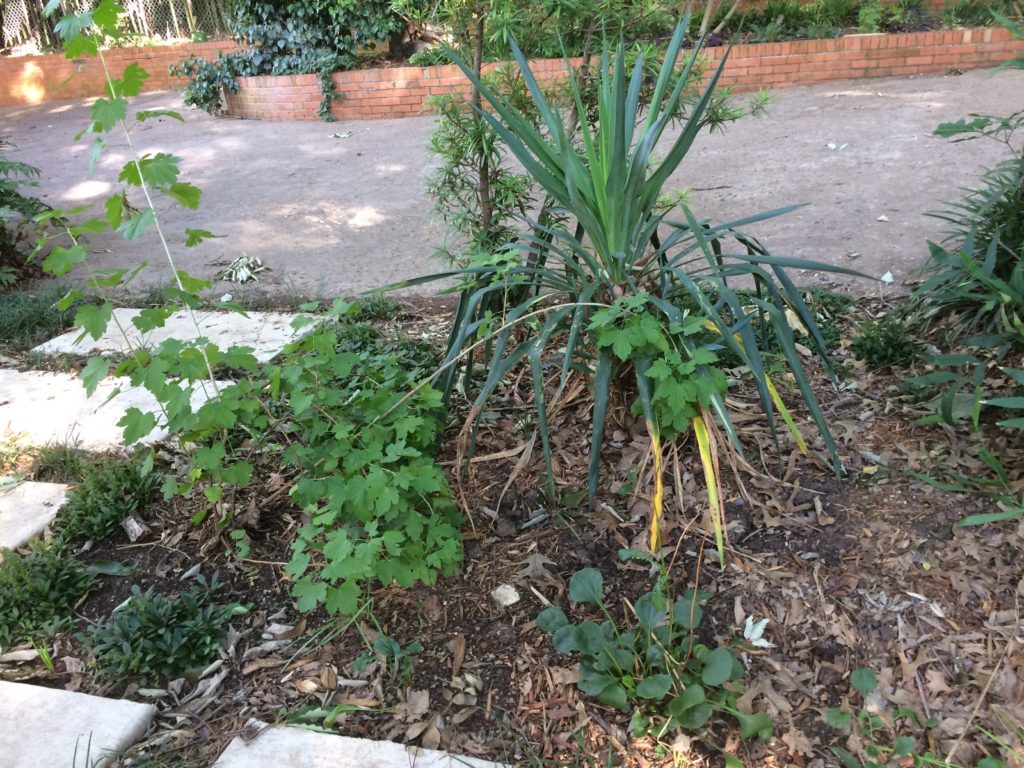 Oval Driveway Bed
A challenging bed in the middle of the driveway, since it gets so dry.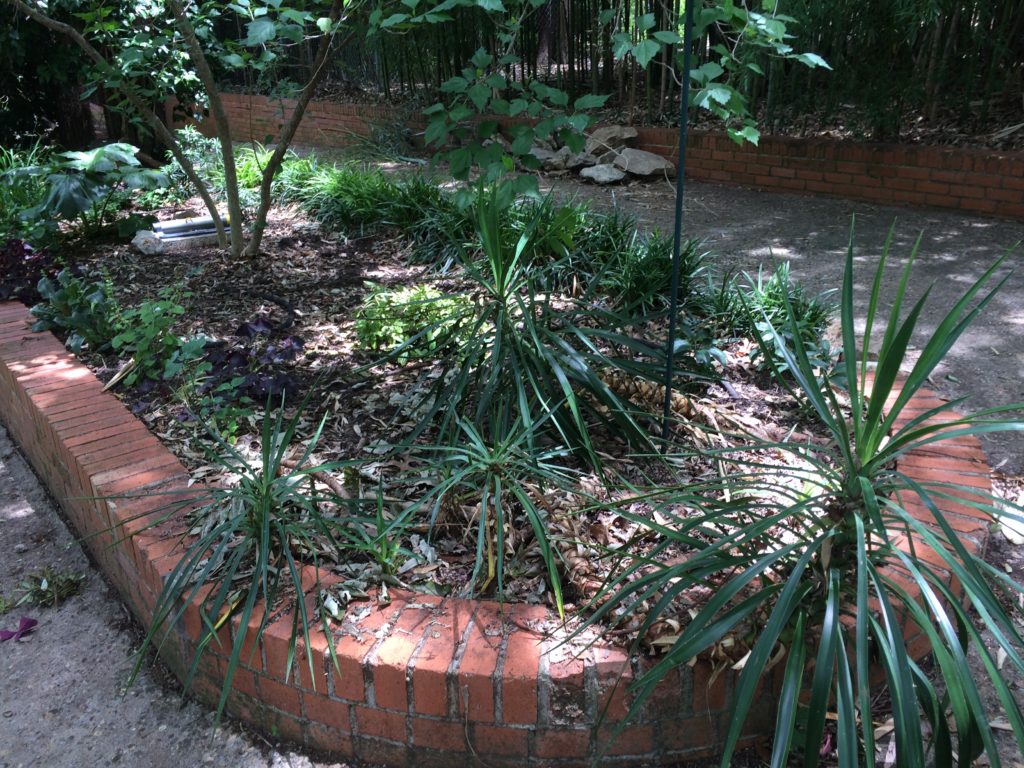 <>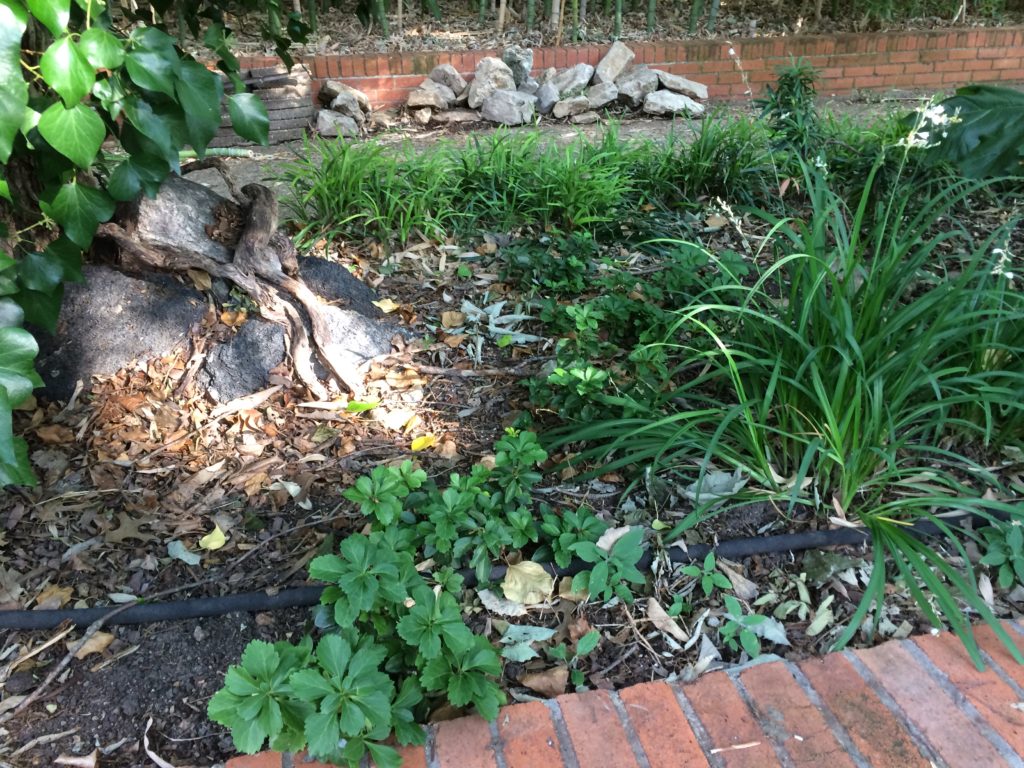 <>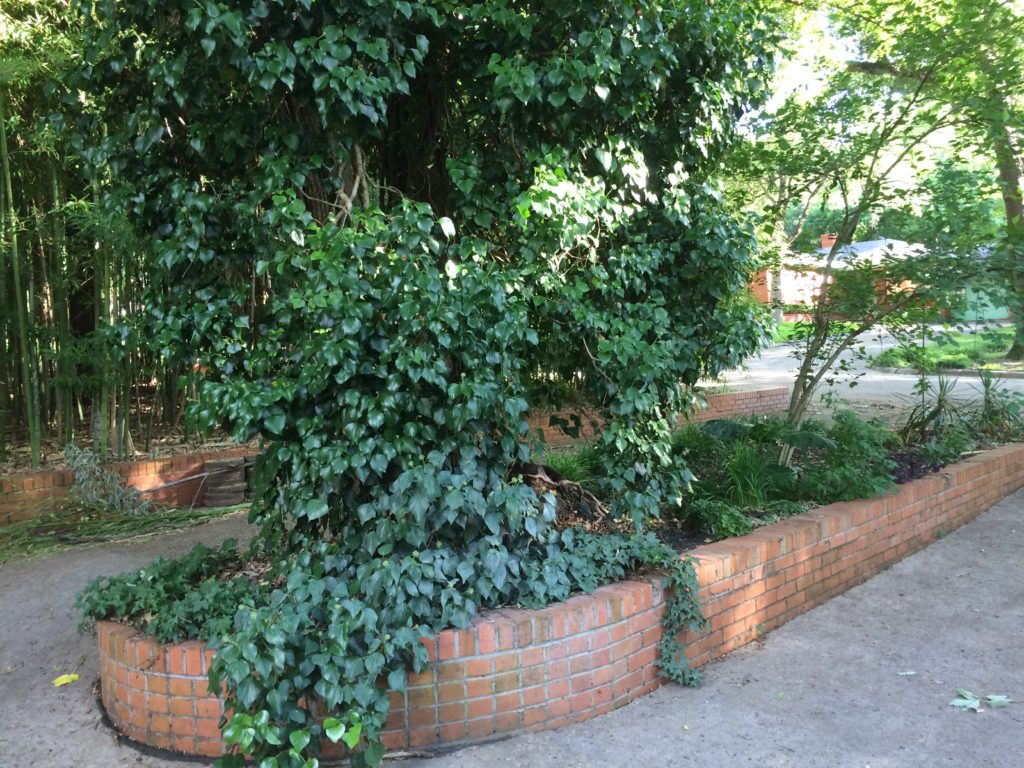 Front Wall Bed
Shallow and narrow, it's another challenge.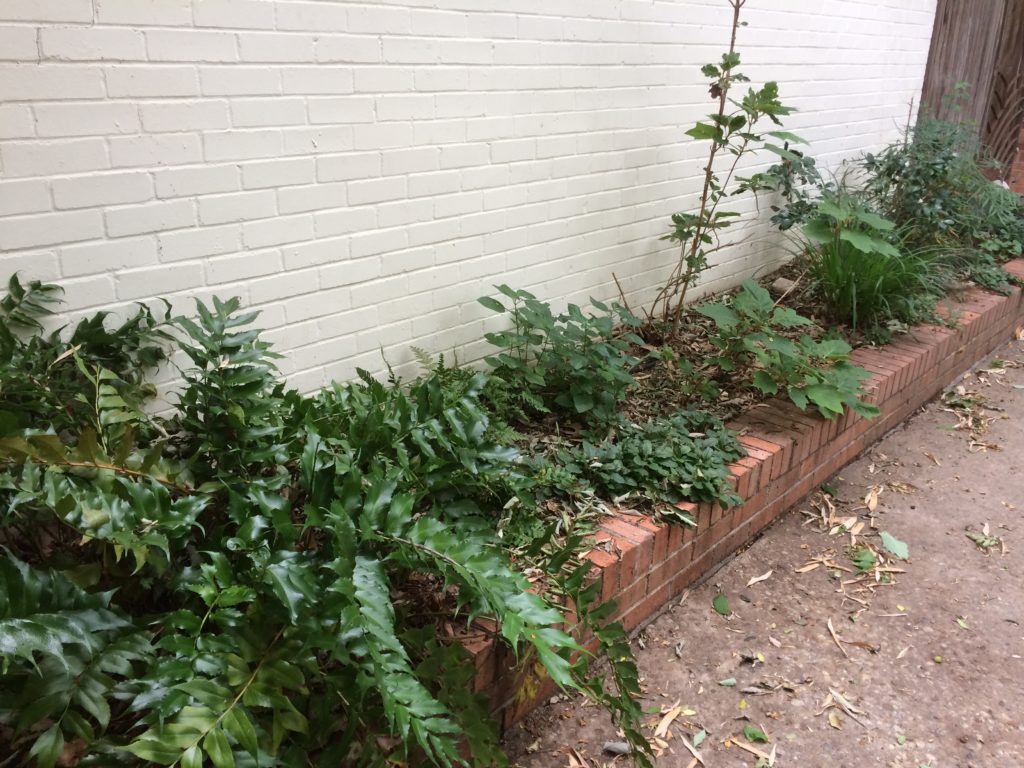 <>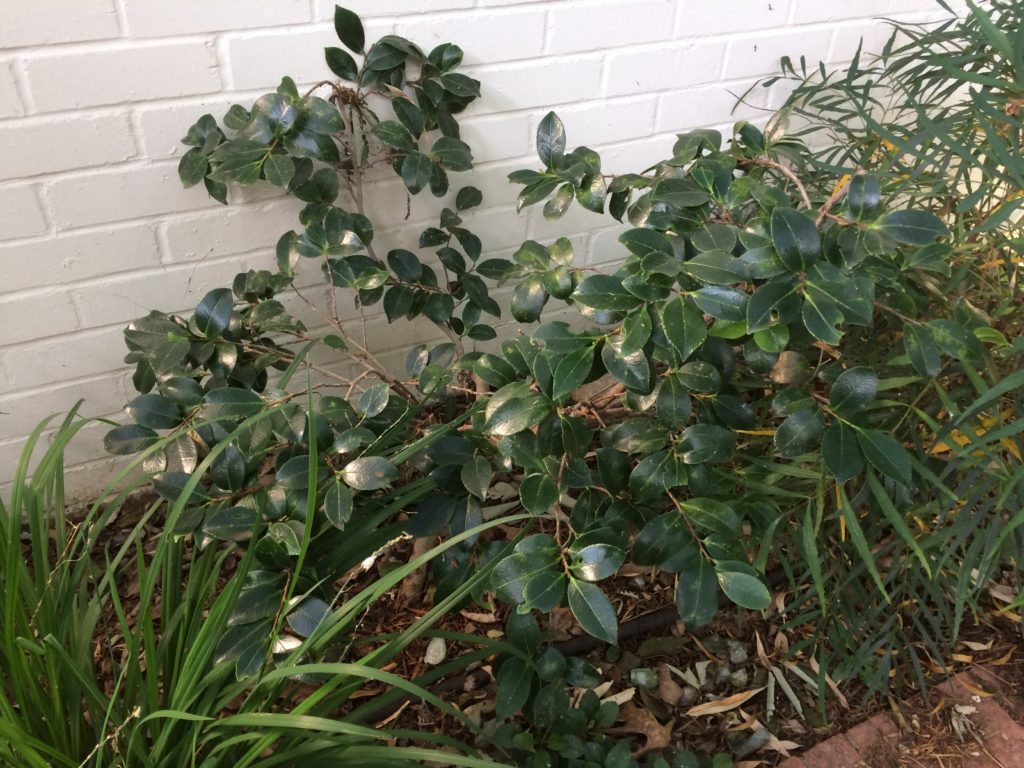 Bamboo Fence Bed
Once choked with bamboo, we beat it back but just barely. The soil tortures plants, no matter how much I improve it. We're putting trellises up on the fence soon.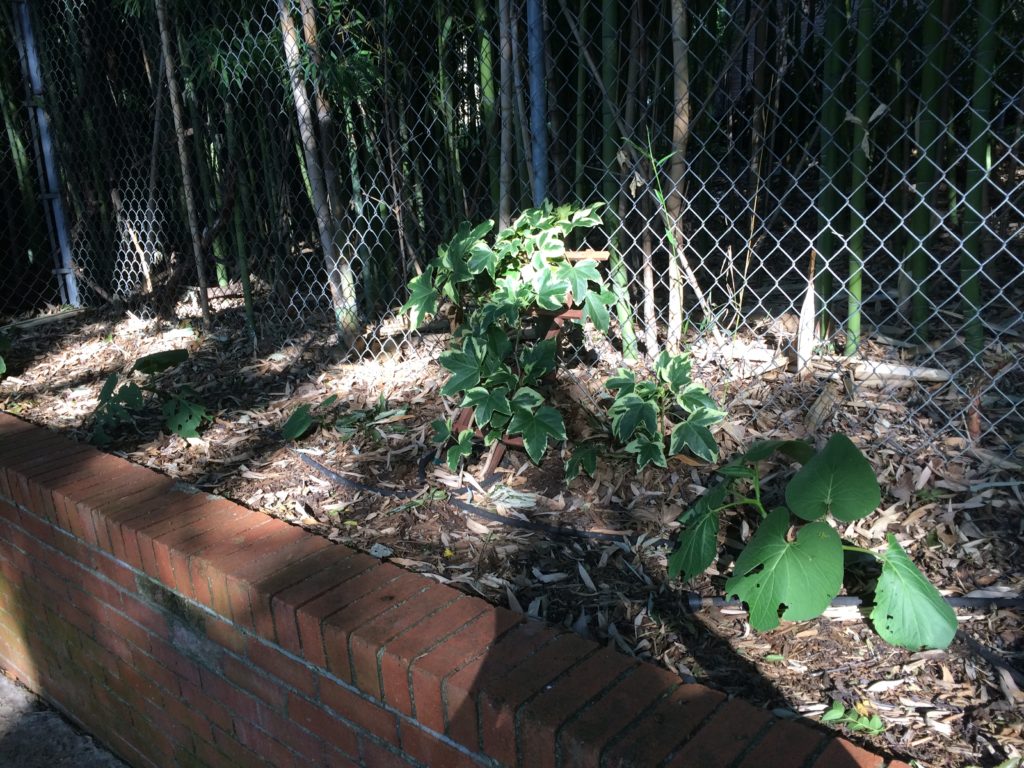 <>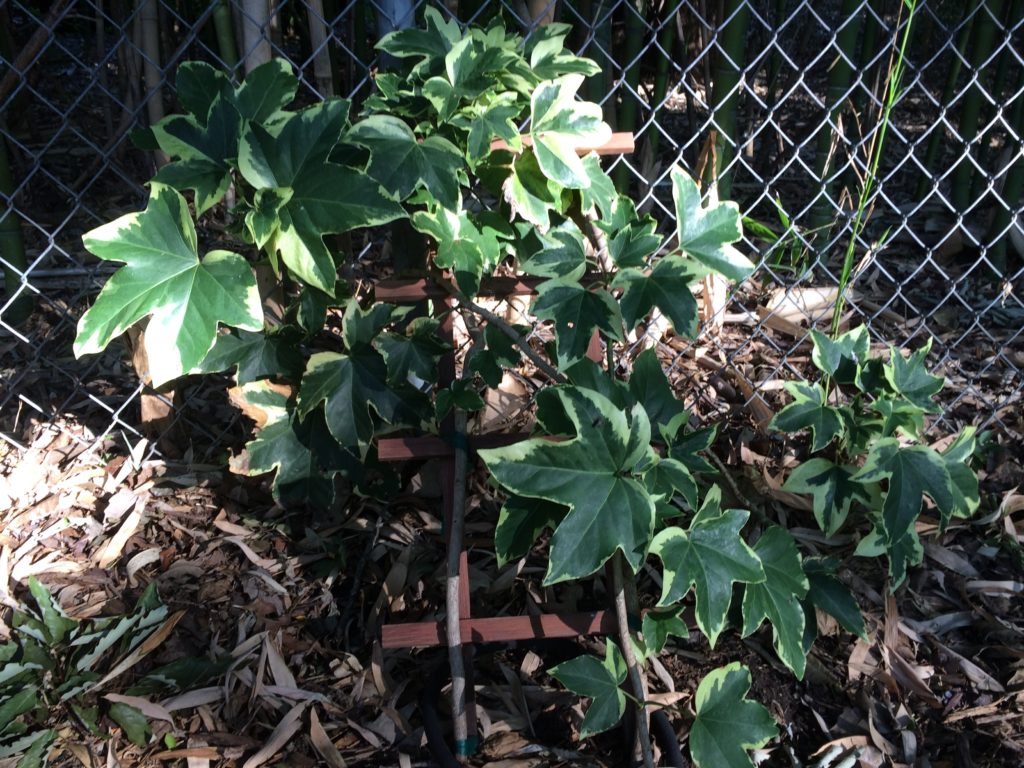 Back Yard
Triangle Beds
The home's original owner had a sacred geometry thing going, along with an obsession with the hanging gardens of Babylon. Features are arranged in sets of 2s and 3s. Geometrics are mirrored by curves. These are three oblique triangular beds, in constant defense against a giant bamboo forest behind the fence.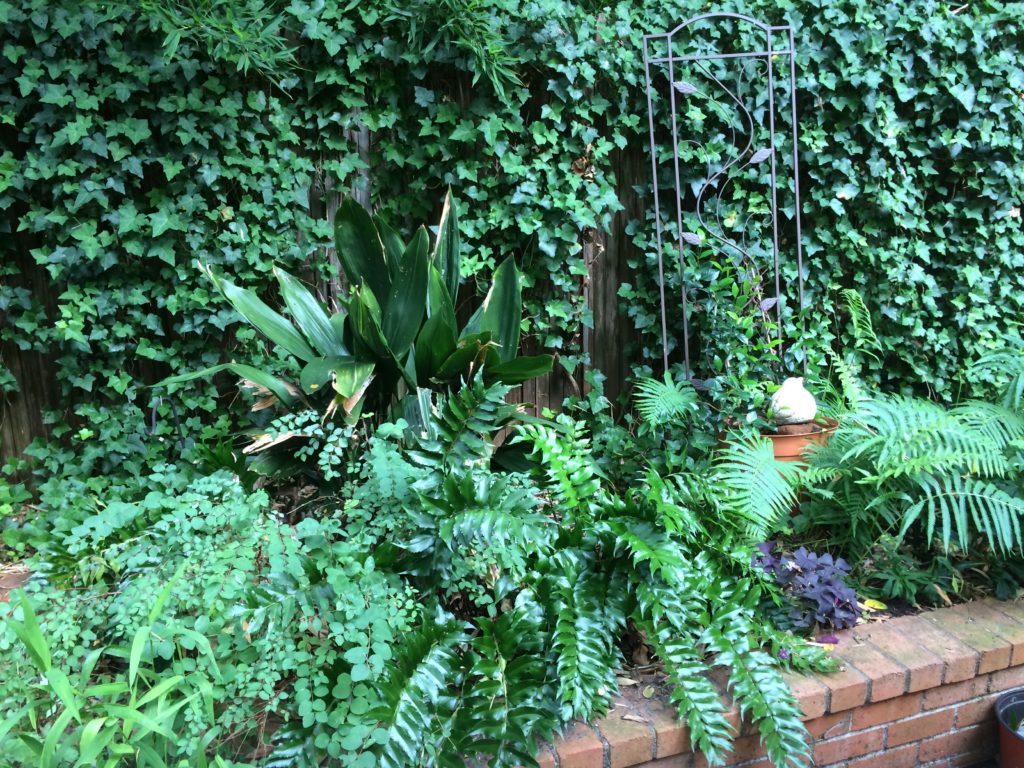 <>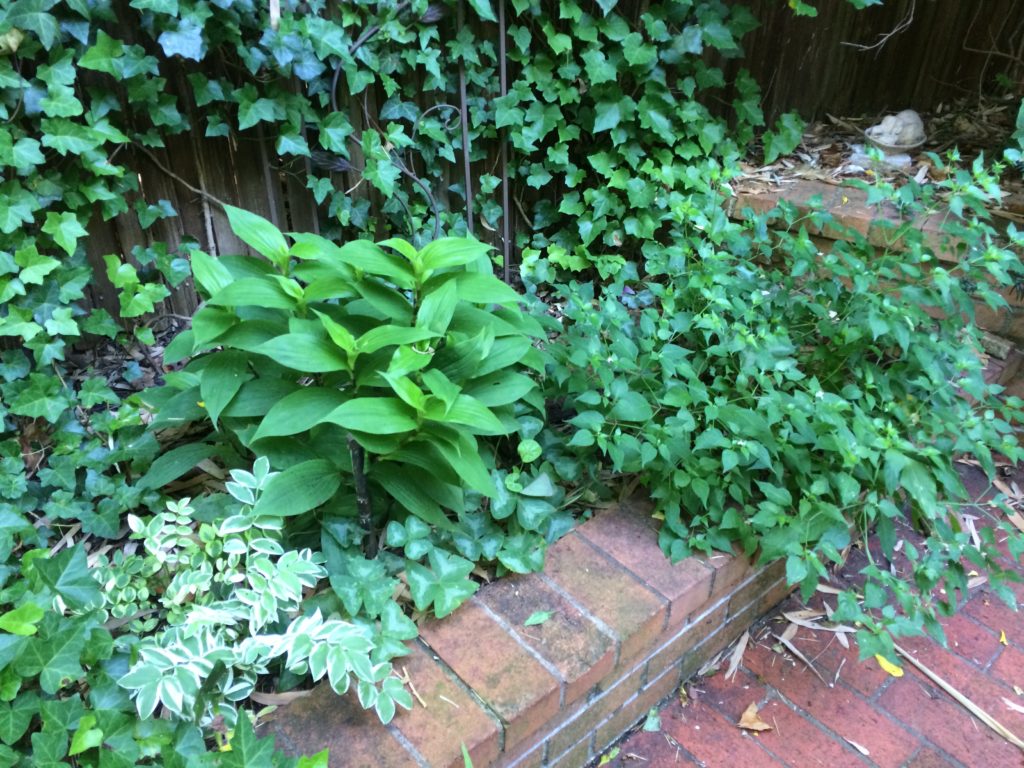 <>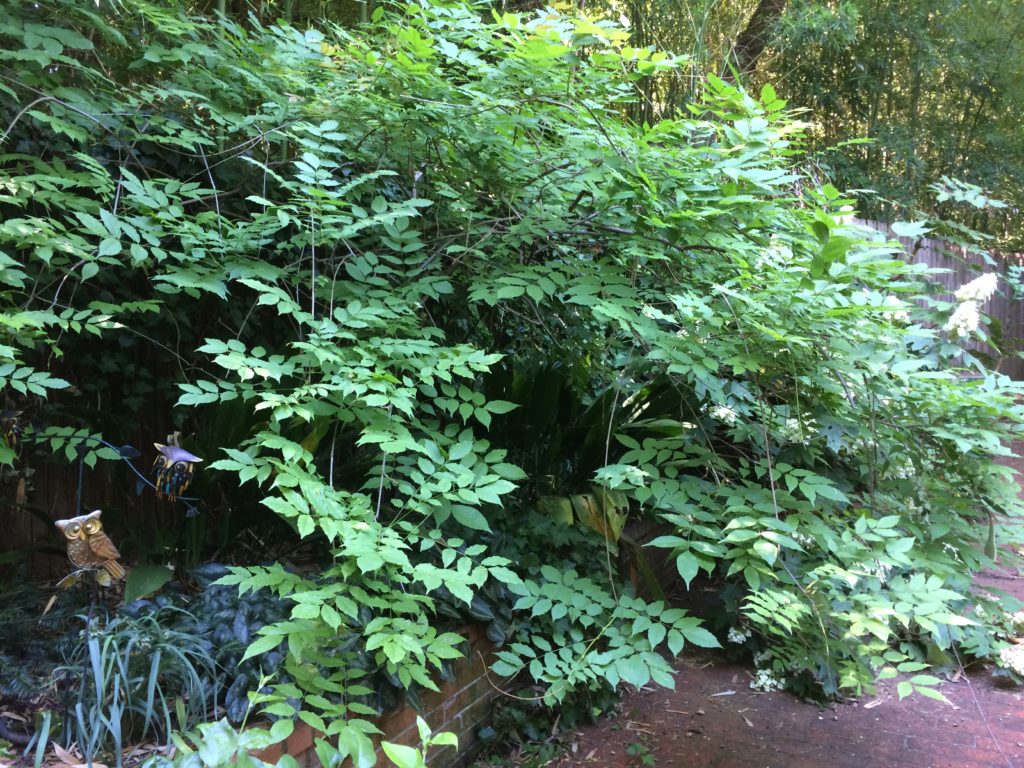 <>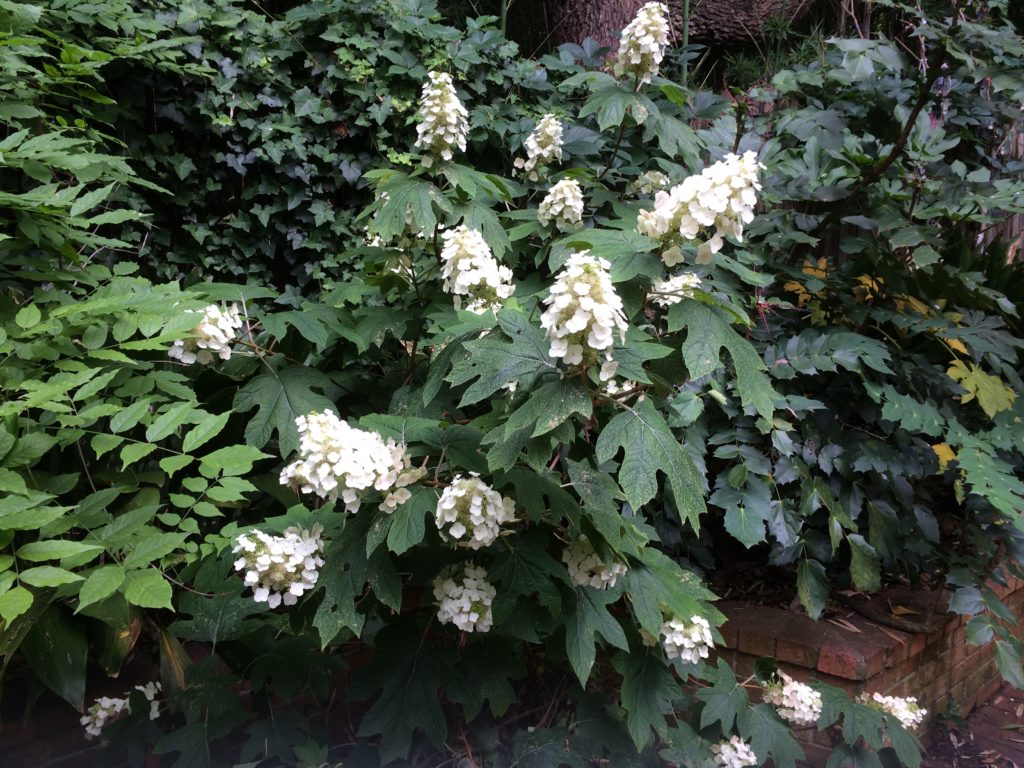 <>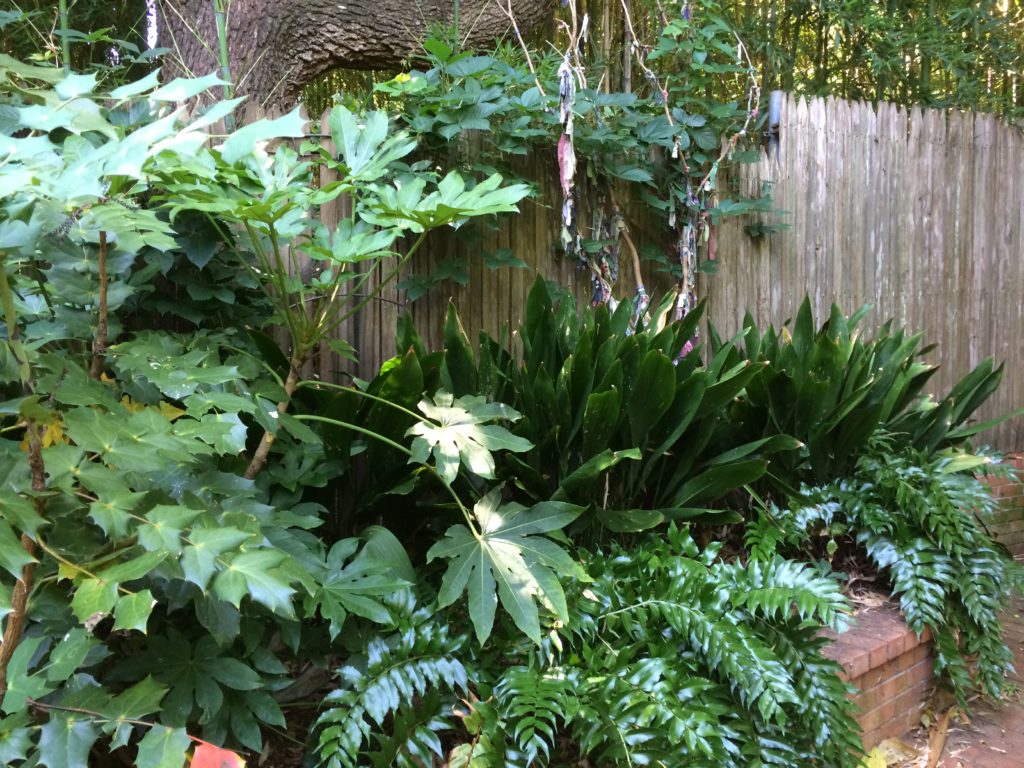 <>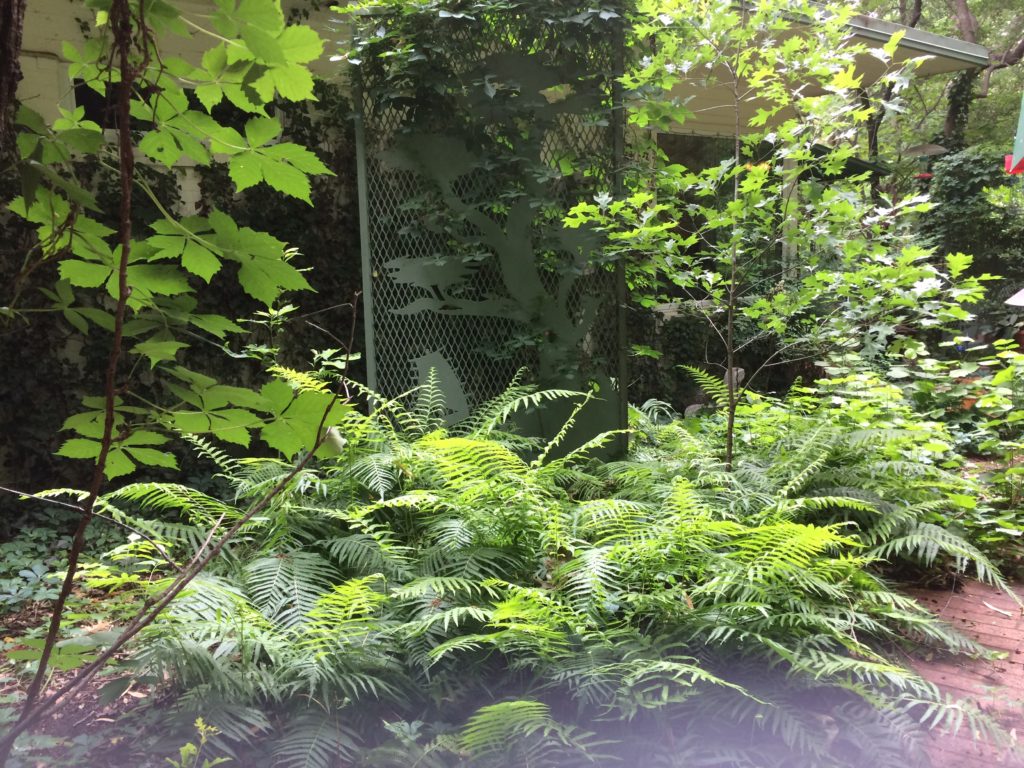 <>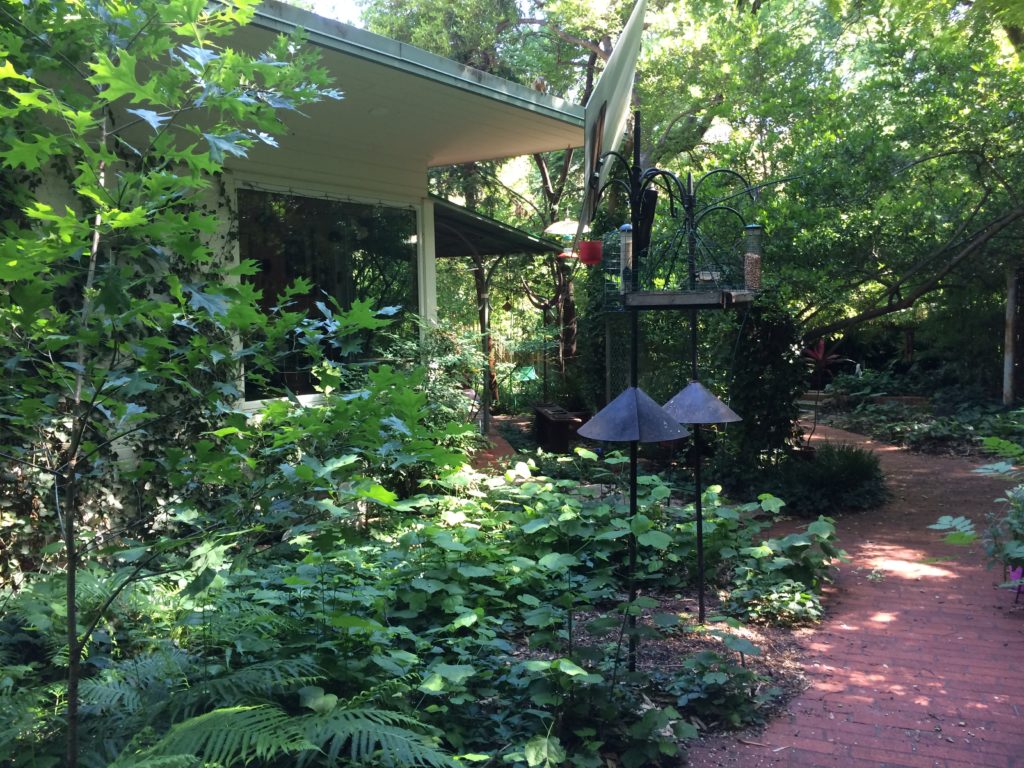 Patio Dreams
A roofed rain patio off the main back door, perfect for grooving on storms.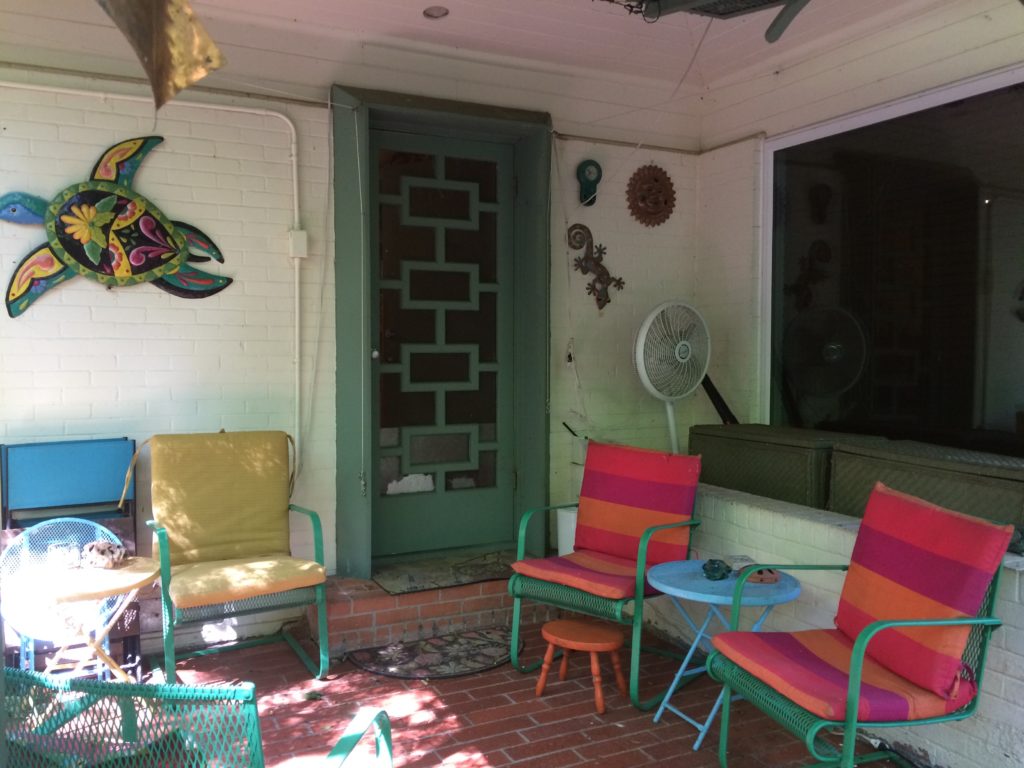 <>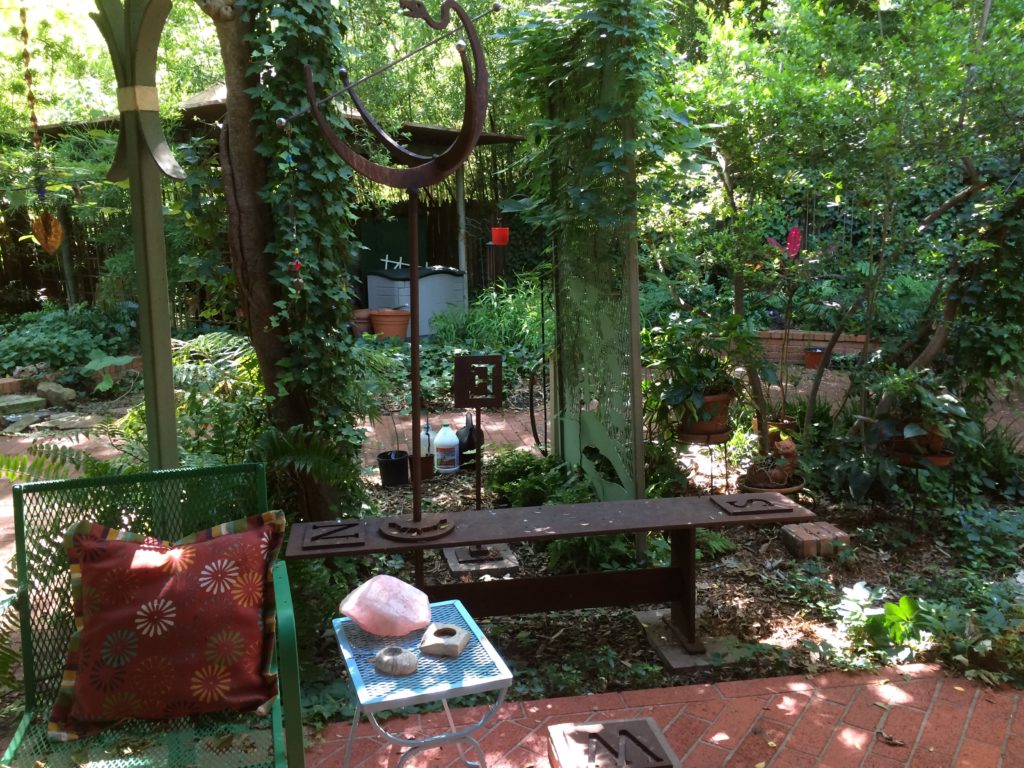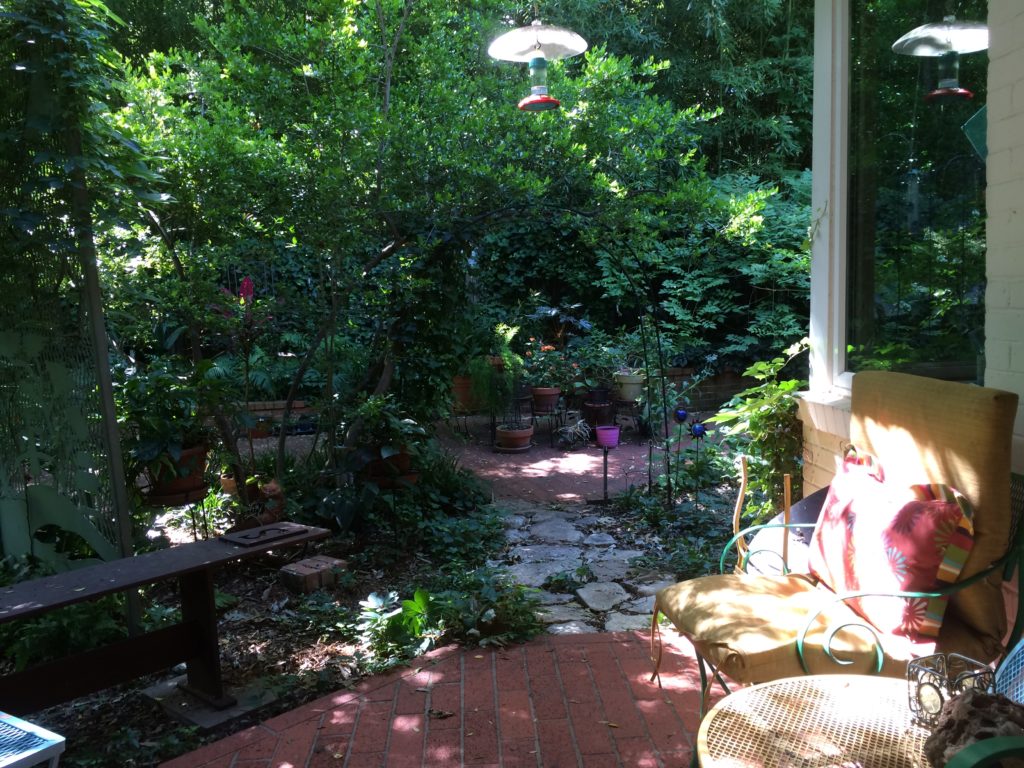 <>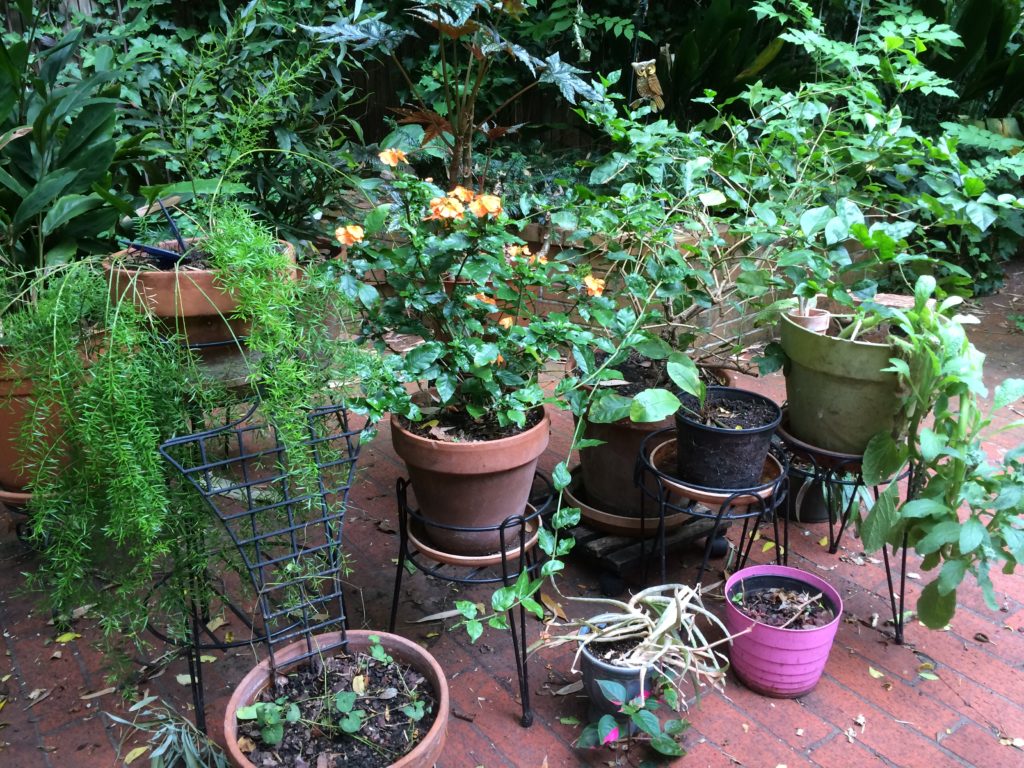 Upper Pond
More narrow, shallow, dry beds.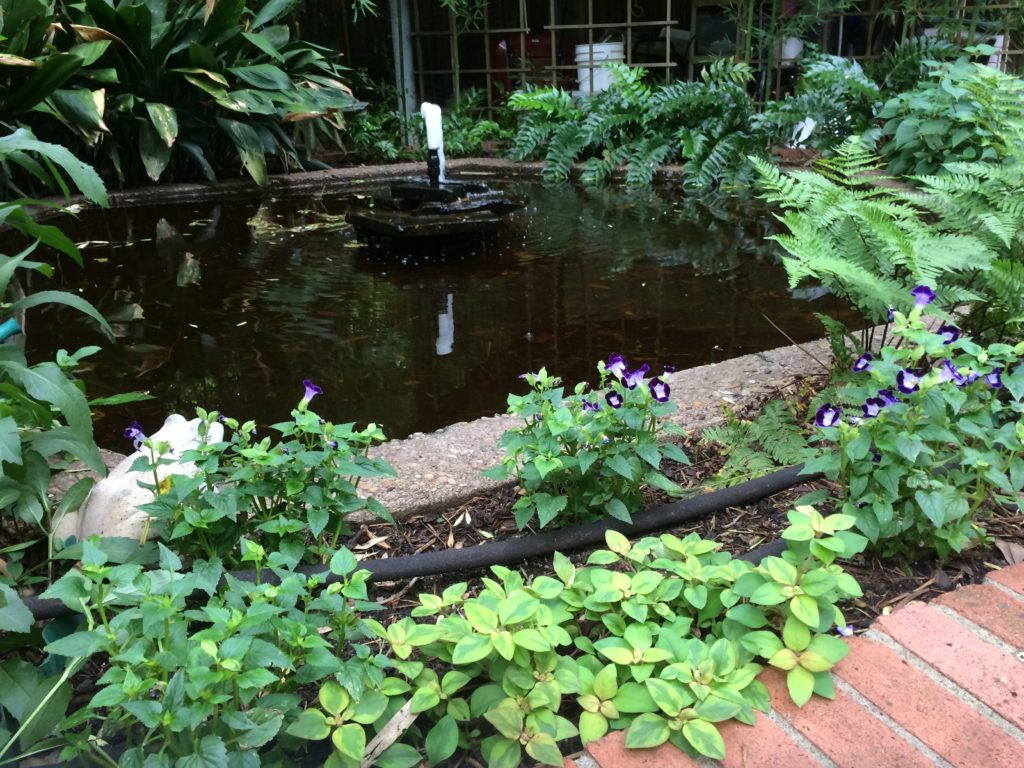 <>
Lower Level
The downhill side of the backyard, a lower enclosed area.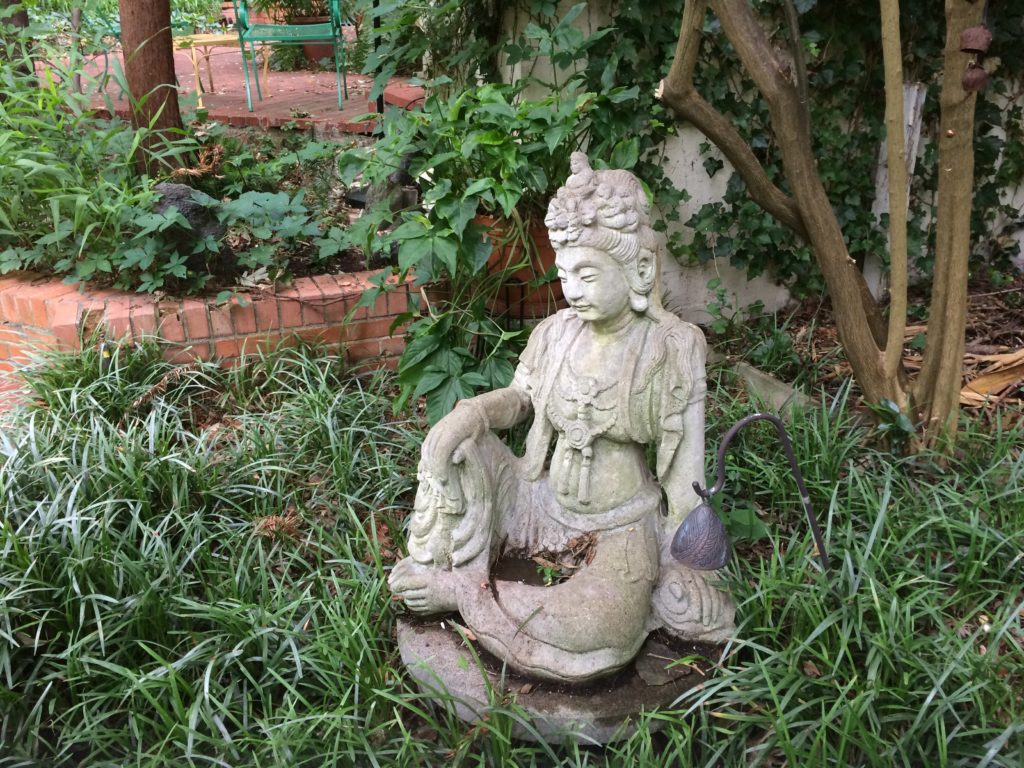 <>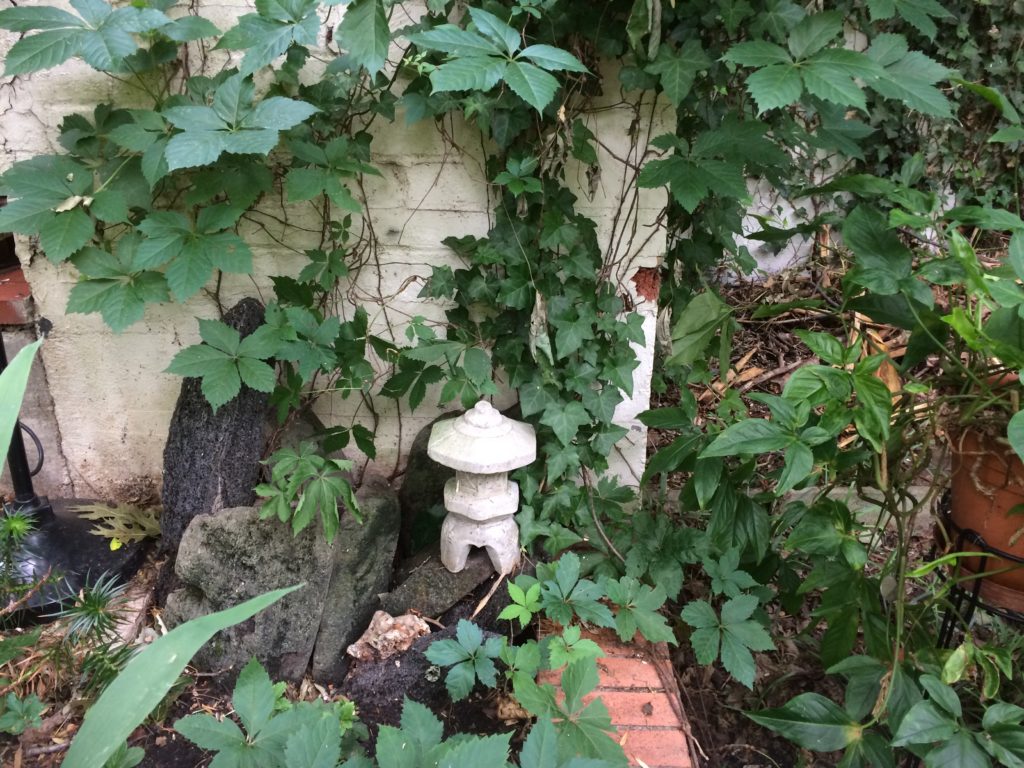 <>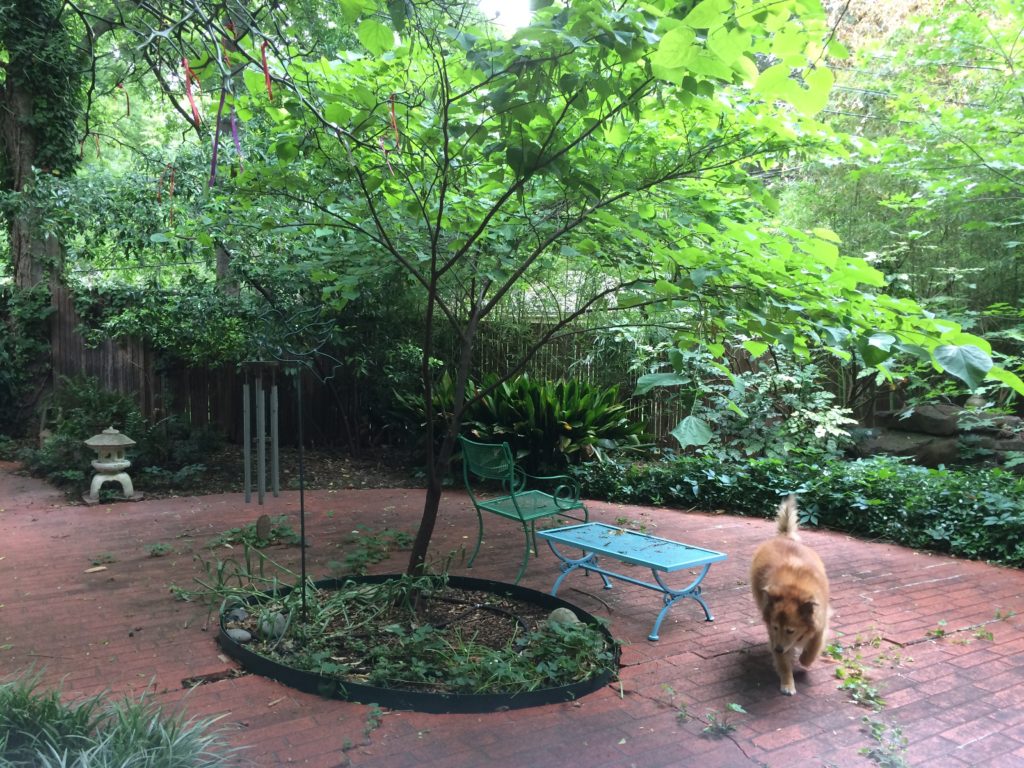 <>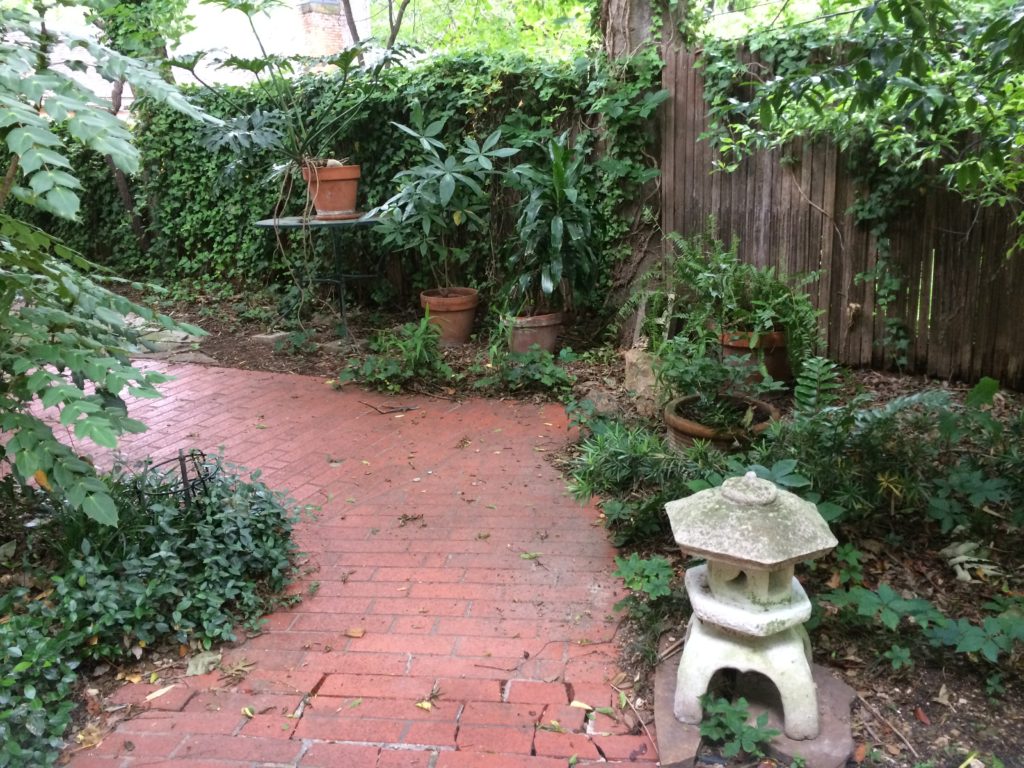 <>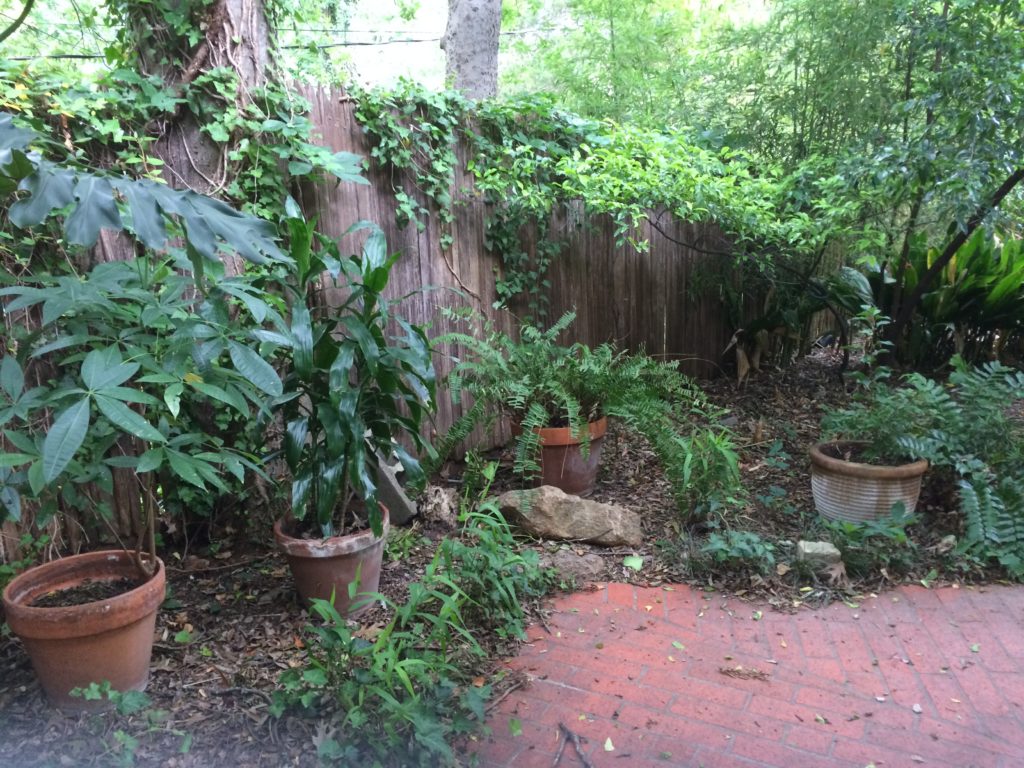 <>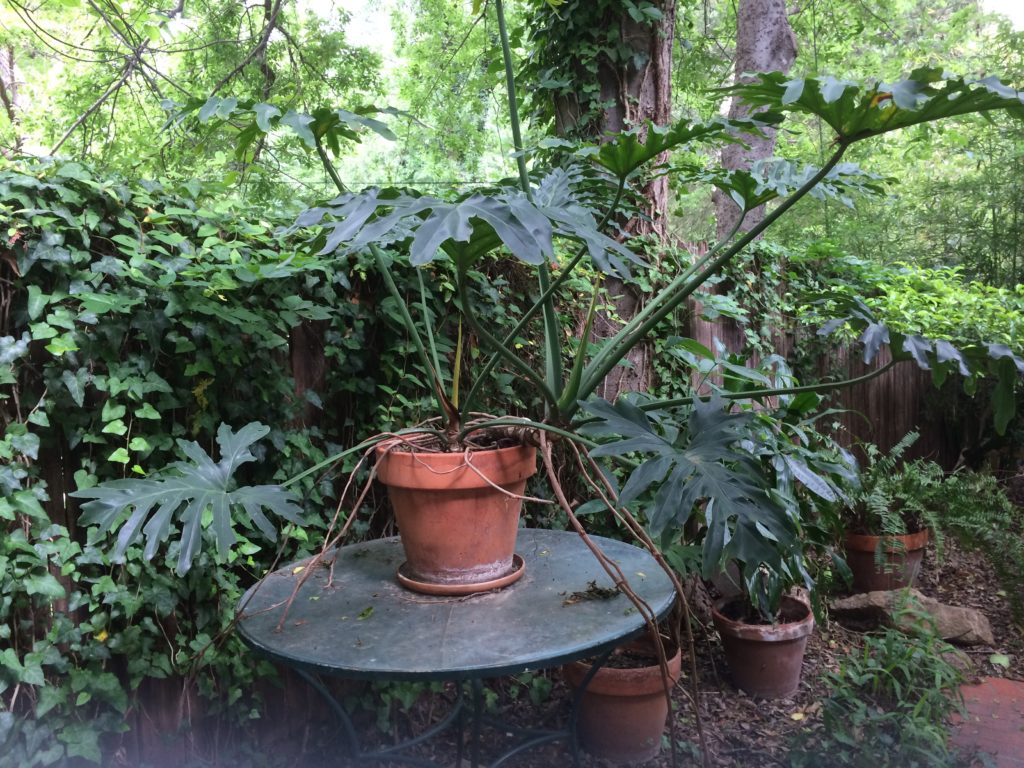 Thanks for staying through for the whole tour!