Sunday, Feb. 7
The Red Temple
featuring the Vagina Hall
(otherwise known as the abode of Amy "Moonlady" Martin)
It was exuberant and smoky, a rollicking wild ride sandwiched between those heartfelt and fascinating conversation-and-nosh sessions that weave the women's web. Such a great group of sacred and silly women! I feel so grateful to host this gathering every year. It's the boost this Leo needs to get through to spring.
Everyone was dressed so creatively in red. I loved the way the red choices showcased everyone's personality. The food brought was imaginative, too: Scooter's beet-carrot-apple juice blend, Stephanie's sublime sweet potato concoction, Fran's warm and yummy lasagne, the port wine cheese — all that and more was just so tasty.
Photos below are by Fran Carris, Martha Heimberg, and me.
The Red Temple was ready. The red altar (thanks Martha for the roses) and its spillover.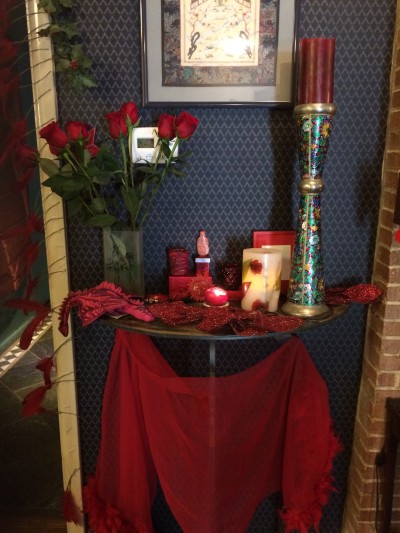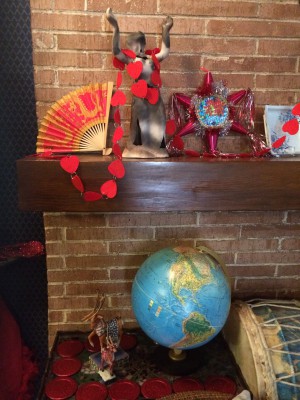 Scooter (before circle) at the entrance to the Vagina Hall/ (Imagine that, a man trying to get out of the vagina.) He's framed by the red feather "pubes," always attached by the first newbie to arrive, in this case Teri Nirtana Thompson. (Thanks to Fran for the feathers.) I have some fun ideas to enhance the Vagina Hall experience next time.
We hung out and enjoyed a red feast.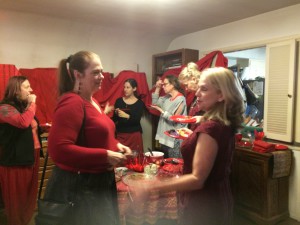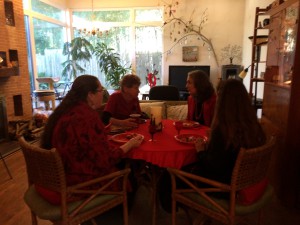 Once to the backyard, we smoked away the winter blues with a darn fine smudging, ala Amy's hibachi and loose herbal blends method. (Herb recipies at the end.)  Amy dispensed the smudge herbs and got the songs rolling… joined by Tzivia's beautiful voice.
Denae Richards and Jessica Burnham-Hinton got their smudge on.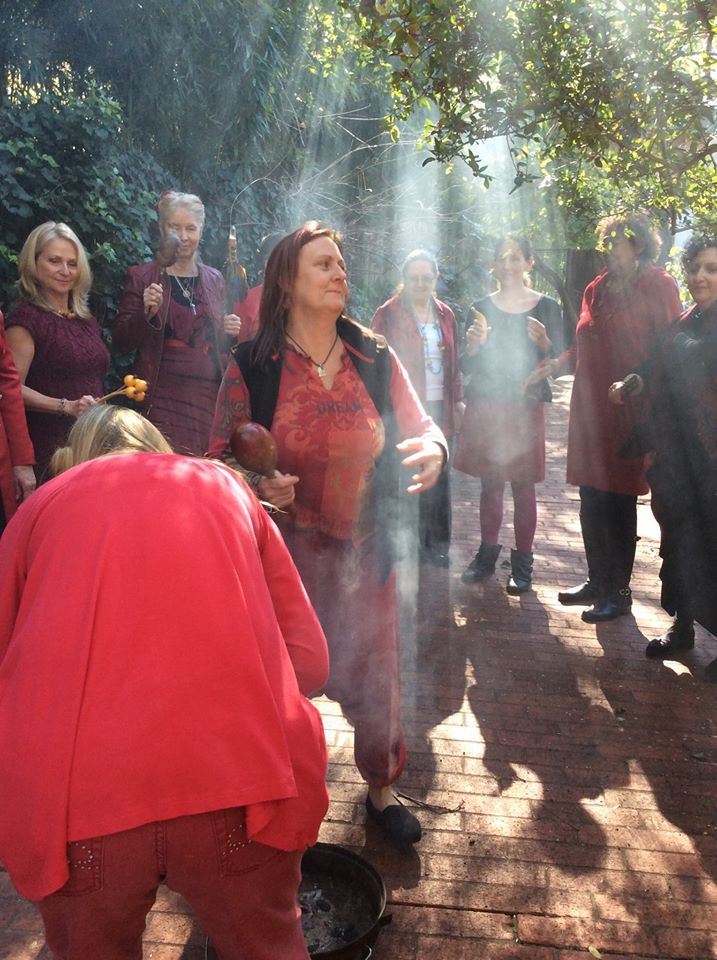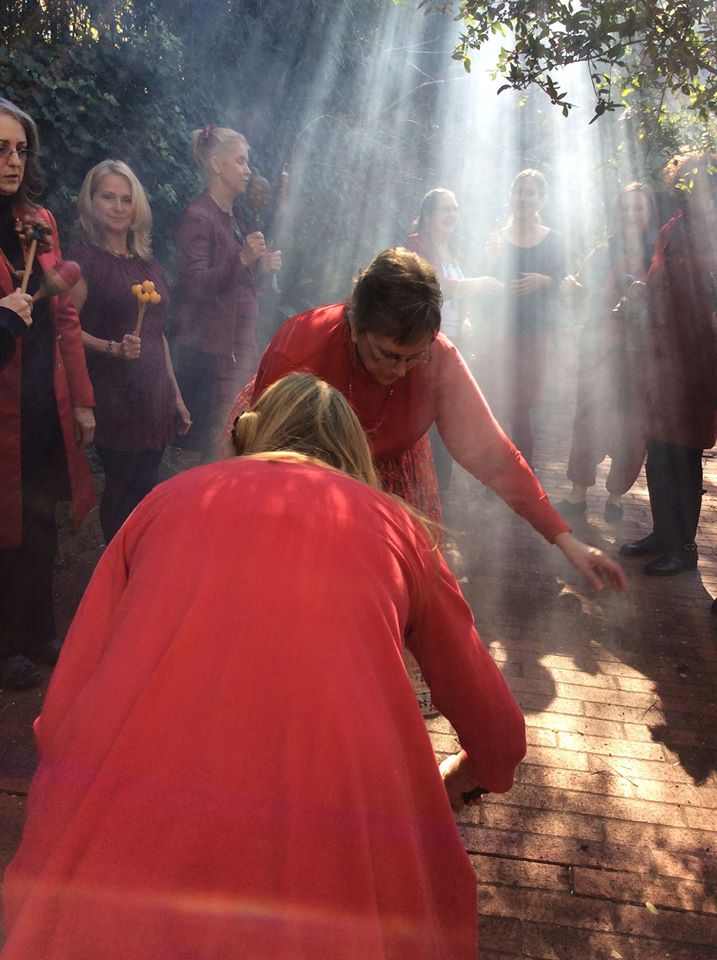 Martha Heimberg rocked the smudge scene and raised the rays.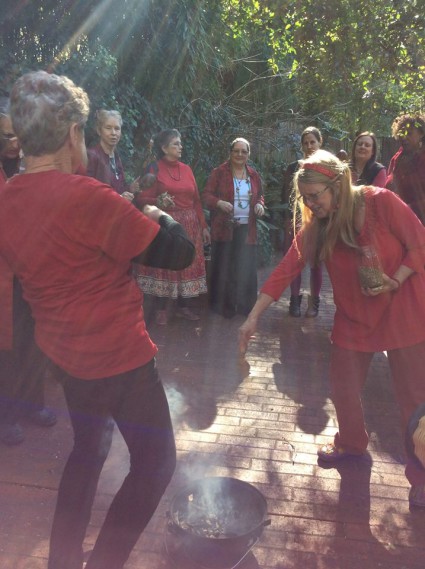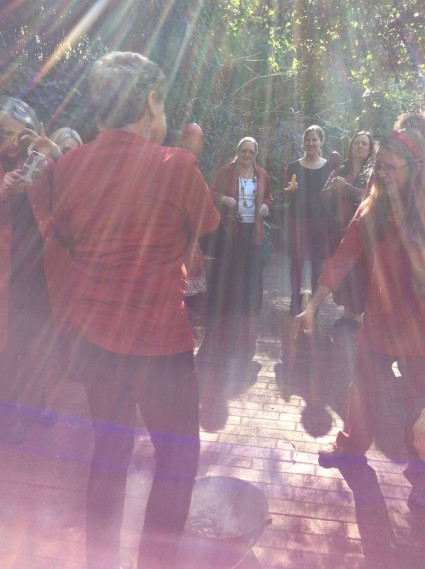 MarySue embraced the power of social change and sent that thought with sage into the divine ethers.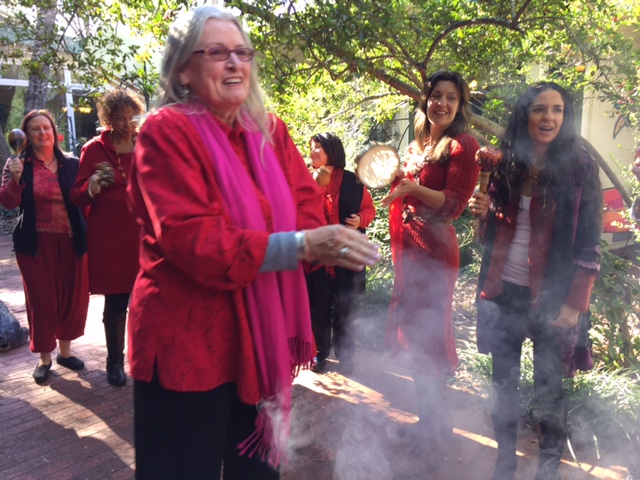 Shifting from smudging to smoke offerings for manifestation, Tzivia and Denae put forth big dreams while Amy rang the tingas, focusing the prayers.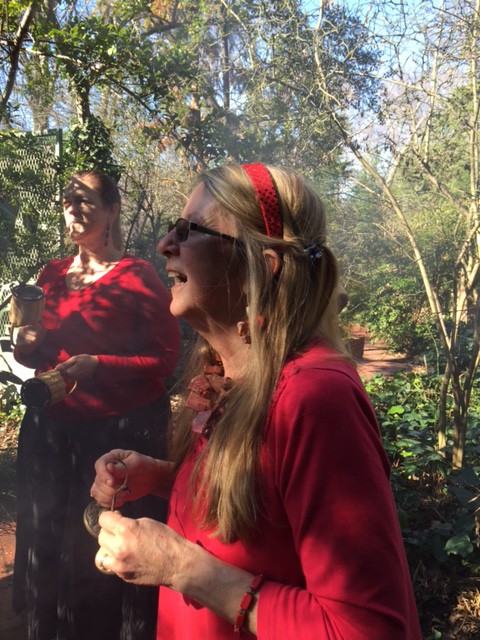 Valerie Grimes embraced her smudging enthusiastically and took the leap for a etheric cleansing without bounds.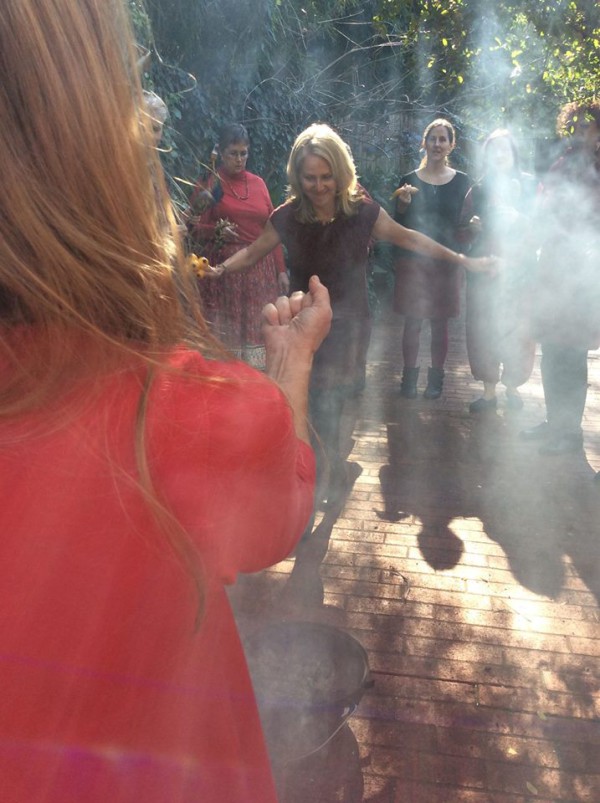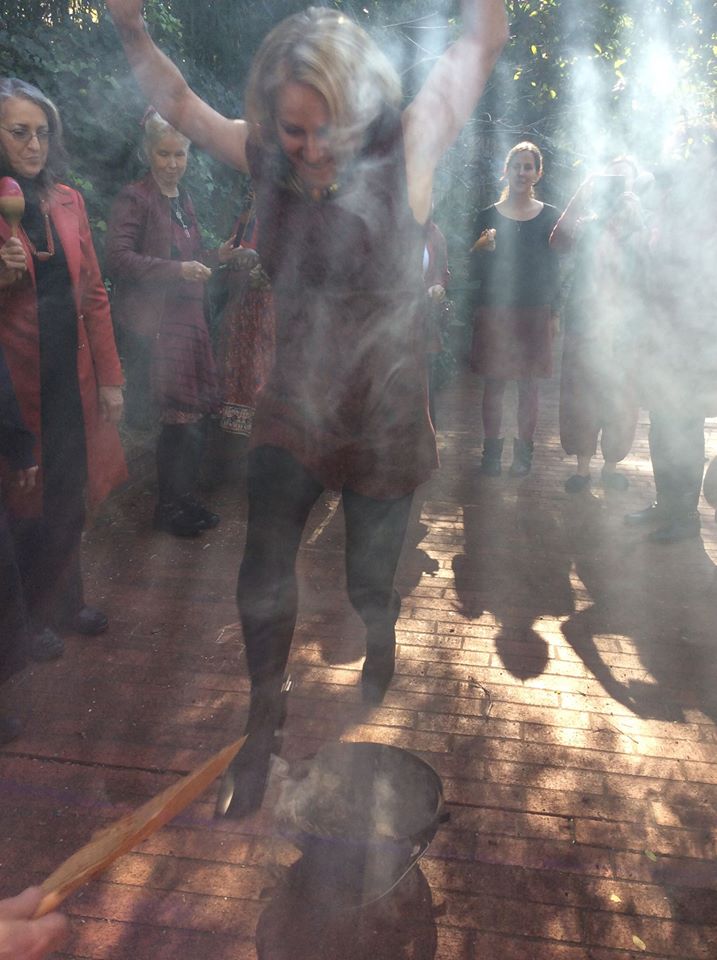 The connection between us earthbound women and the New Moon above blossomed into a shower of blessing rays, this time on Elexis and Joyce Whitecotton.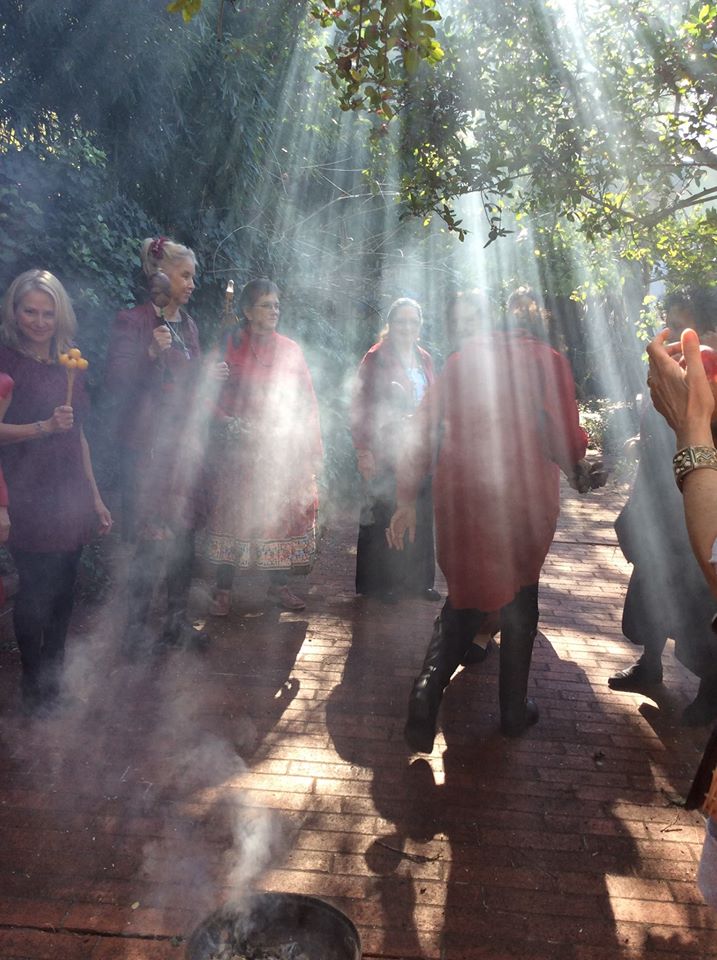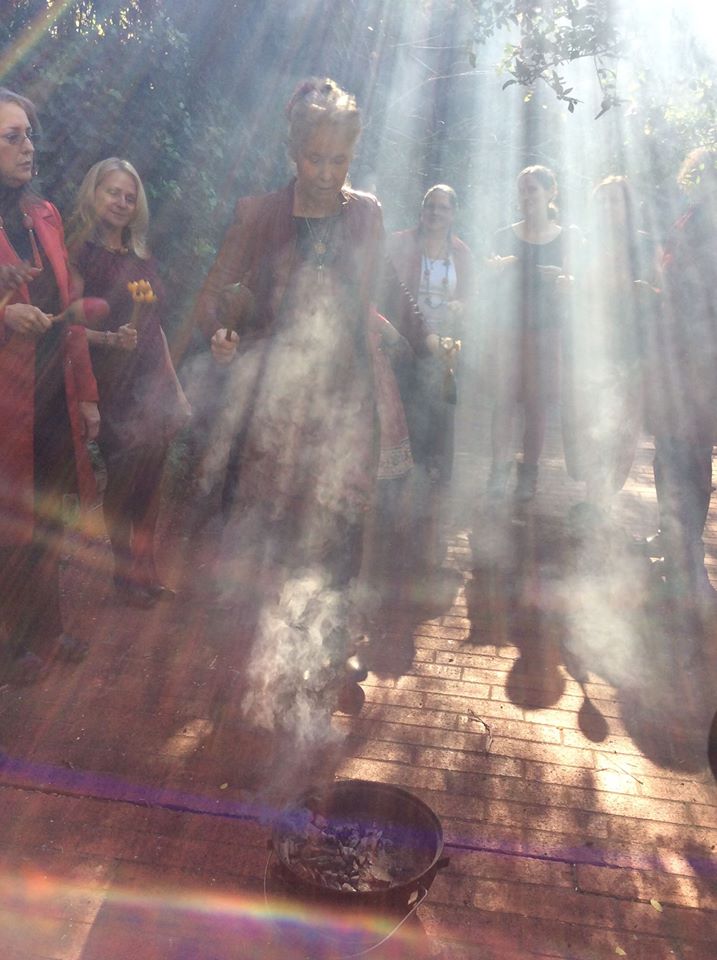 We bound red ties onto the Prayer Tree above its Kwan Yin statue, sealing the afternoon's prayers with intent that will grow along with the tree.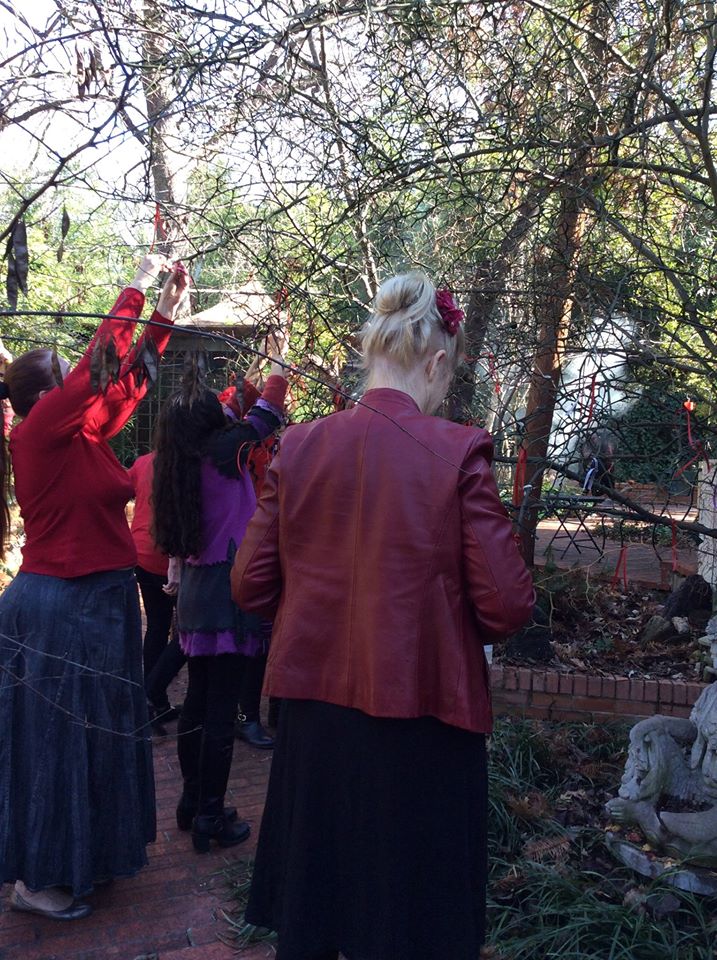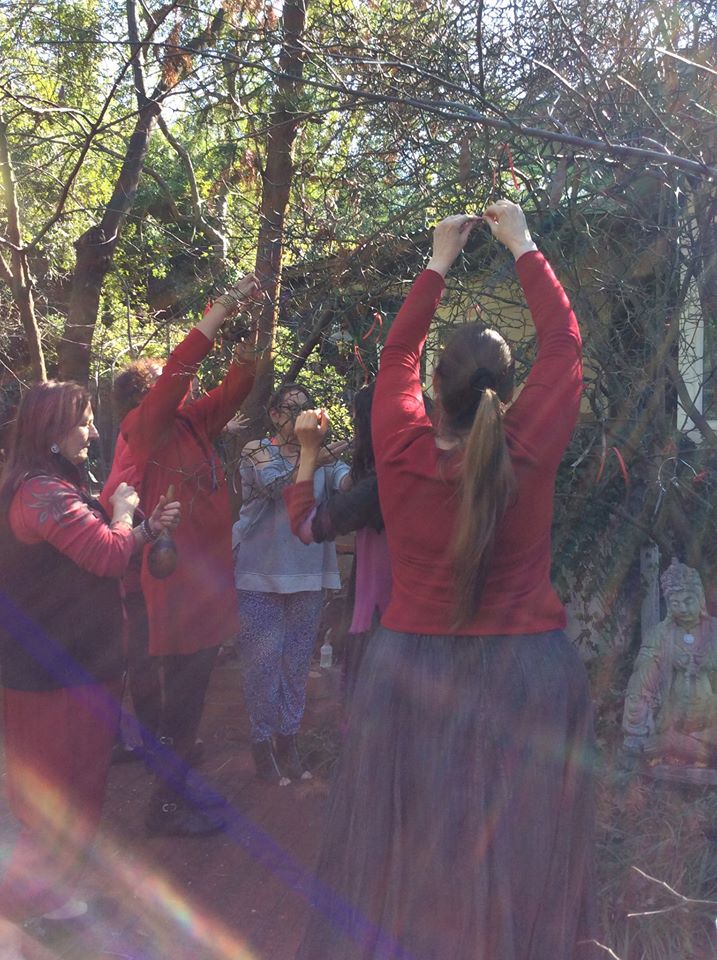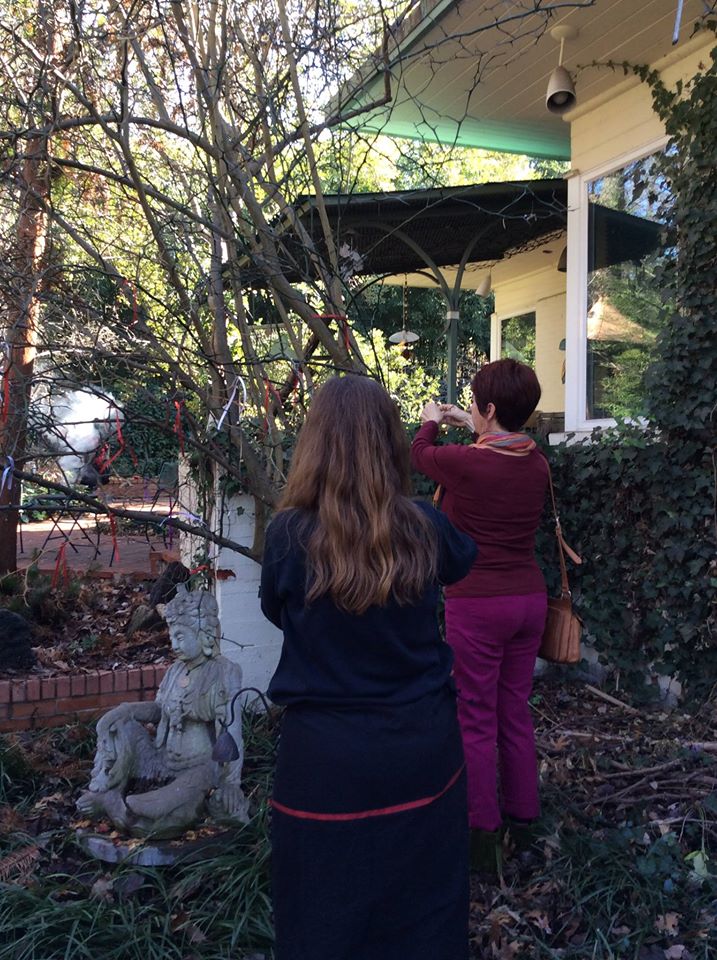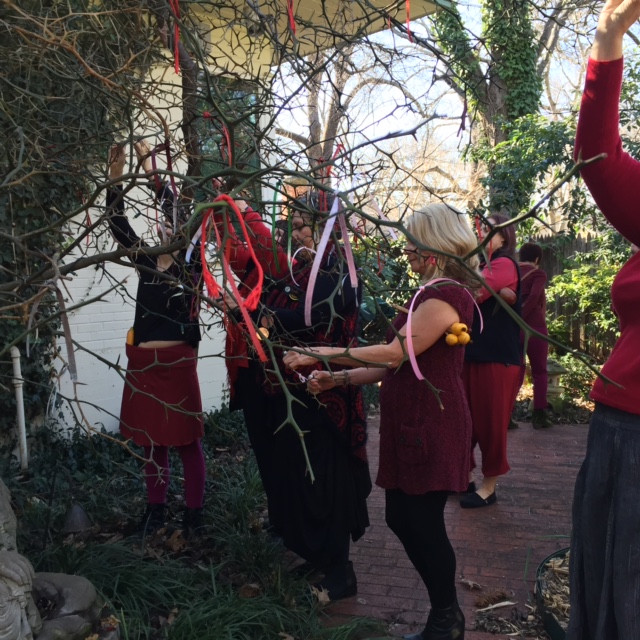 Taking all the good energy we'd raised, we channeled that into our bodies with dance lead by Heather Gream.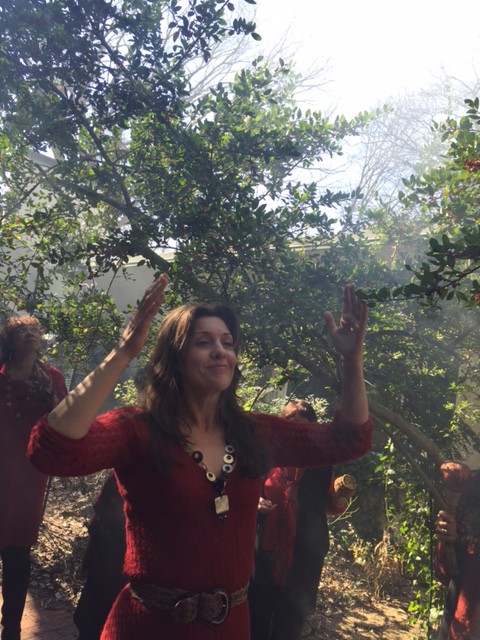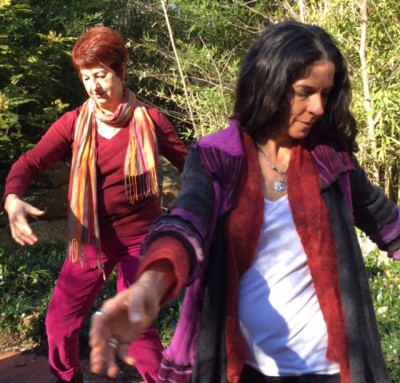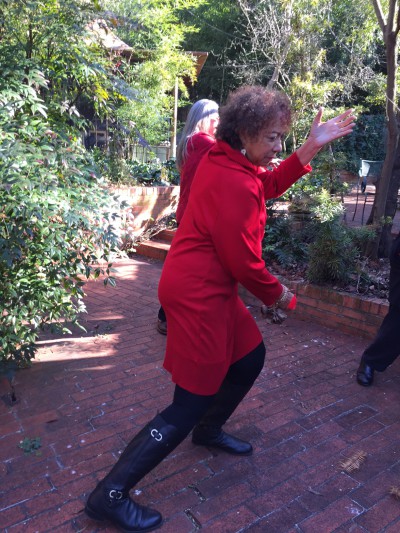 So much beauty and passion on one place!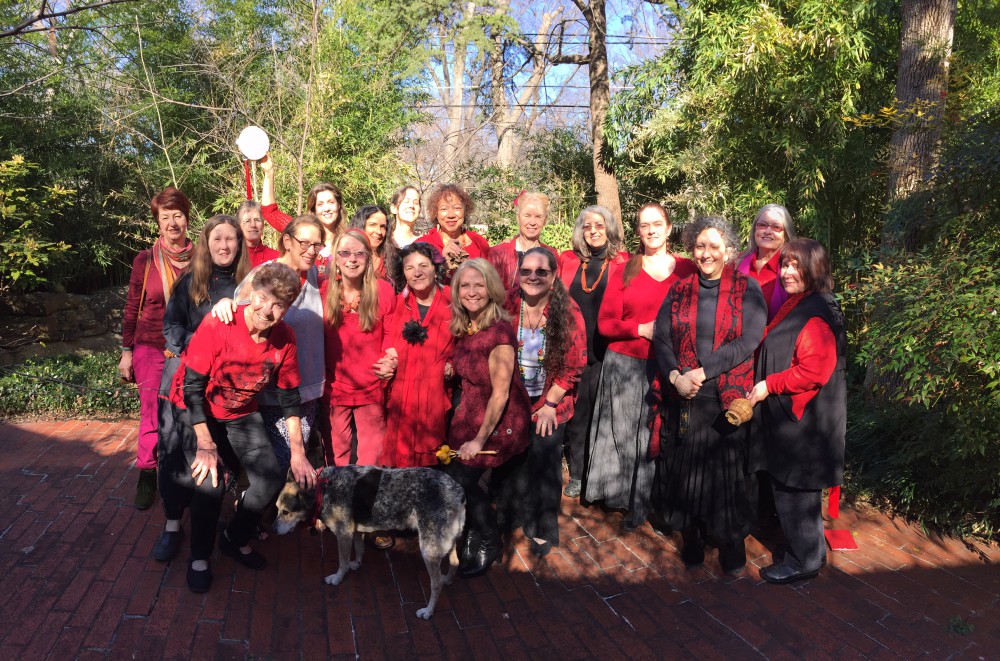 STAY in TOUCH
I have a small email list of women called the Women's Well. I post articles about women's issues, feminist raves, local female-affirming events, and occasional humor. Send me your email addy if you'd like to be on it.
SMOKEY STUFF
Solar Smudge
A strong sage smudge can strip your aura clean, leaving the person smudged without protection. In this blend, hyssop pushes out the negativity and sage takes it away. Then yerba santa provides a protective wrap. Bay laurel, cedar, rosemary and juniper provide additional purification and protection, while adding a green sharpness to the aroma. Be sure to use the Salvia apina sold by herb outlets, and not the "sage" found growing wild in the Southwest, which is often an artemisia with far different qualities.
Manifestation Offering
Seeds, as a metaphor of concentrated effort and future planning, hold intent well, as do roots with their symbolism of grounding for longevity. The spices of this blend – allspice, cardamom, cinnamon, clove and coriander – are all associated with prosperity. Dandelion root is a strong and nurturing root, while angelica accesses spiritual realms. Copal helps the seedy blend burn and brightens the mind to hold the intent.