The Moonlady Holiday Compilation:
Thanksgiving
by Amy Martin
THANKSGIVUKKAH
How To Celebrate Thanksgivukkah, The Best Holiday Of All Time
Thanksgiving, Hanukkah overlap in unprecedented calendar oddity  by Jeffrey Weiss
The True Meaning of Thanksgivukkah by Yaira A. Robinson
Thanksgivukkah by Wikipedia
ARTICLES
Gratitude Tools from BeliefNet: Count Your Blessings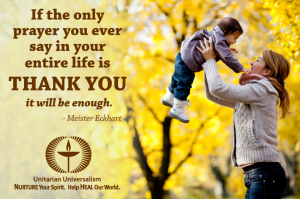 Thanksgiving Prayers and Blessings with slide show
The Seven Best Gratitude Quotes
Spirituality & Practice: Gratitude
Interfaith Thanksgiving: A Story of Gratitude and Self-Balancing Acts
HUMOR
The Oatmeal compares Thanksgiving as a kid and as an adult
Thanksgiving By The Numbers by The Onion
Larry David's Thanksgiving Rant

AUDIO
Letting Go and Letting Gratitude by Rev Eric Folkerth
The Power of Gratitude by Oprah Radio host Michael Losier
Thanksgiving Poem by Poet Joy Harjo
A Readable Feast: Poems To Feed 'The Hungry Ear'
COMMENTARY
On Gratitude by Peter Morales
Texas Faith panel on gratitude (none from me, alas, too busy with WinSols stuff)
Buddhist Thanksgiving and Gratitude
Thanksgiving Skies by Dr. Tony Phillips
Texas history shows a whole 'nuther Thanksgiving by Bud Kennedy
Gratitude Journal – Simple Abundance by Sarah Ban Breathnach
A Thanksgiving Prayer by William S. Burroughs
Thanksgivine – It's Not That Simple by MSNBC Host Melissa Harris-Perry
Giving Thanks by Donna Henes
BLACK FRIDAY

Standing Up to Black Friday by Eric Folkerth
Your Shopping Guide To Stores That Won't Ruin Their Workers' Thanksgivings
GROUPS
The GRATiDUDES: To bring families and communities together through conscious media and humour, to raise awareness about individual and global issues, and provide real solutions in a fun playful way.
Network for Grateful Living: A worldwide community of grateful people, and this website is its online hub. Gratefulness.org facilitates community interaction by providing a set of practices and tools for cultivating gratefulness.
Go Gratitude: Gratitude is the Master Key that opens all doors of possibility.  Chances are you'll begin noticing the Gratitude symbol everywhere. When you do, it's a sign that you are on the right track and a signal to tap into Gratitude.
Gratitude Log: The community for spreading gratitude and appreciation. Open to shiny, happy people, businesses, and organizations the world over.
The Gratitude Campaign: The sign we are using is intended to communicate "thank you from the bottom of my heart."
MUSIC VIDEOS
I Give Thanks by Eric Folkerth
Thanksgiving Prayer by Johnny Cash
The Martyr of Black Friday by Eric Folkerth
VIDEOS
TEDxSF – Louie Schwartzberg – Gratitude