Women's Red New Moon – 2023 
Year of the Water Rabbit
For the first time in 3 years, we gathered at my abode. So wonderful to see everyone in person again. We attuned with the New Moon in grand style: breathing, dancing, chanting, and reveling in smoke prayers. So grateful for your participation. The house is still awash in warm, red, healing energy. Sally licked many plates; made her day!
Deep gratitude for the help setting up, the wonderful food, and your kind donations. Extra thanks to Ella for the sacred veils, Dianne for the delightful altar, and Eileen for her deep embodied ceremony.
Photos by Cindy F, Deborah M, Dianne, Dragonfly, Ella, Martha, Stephanie, and me.
Indoor Ceremony with Eileen 
Outdoor Ceremony with Amy: Smudging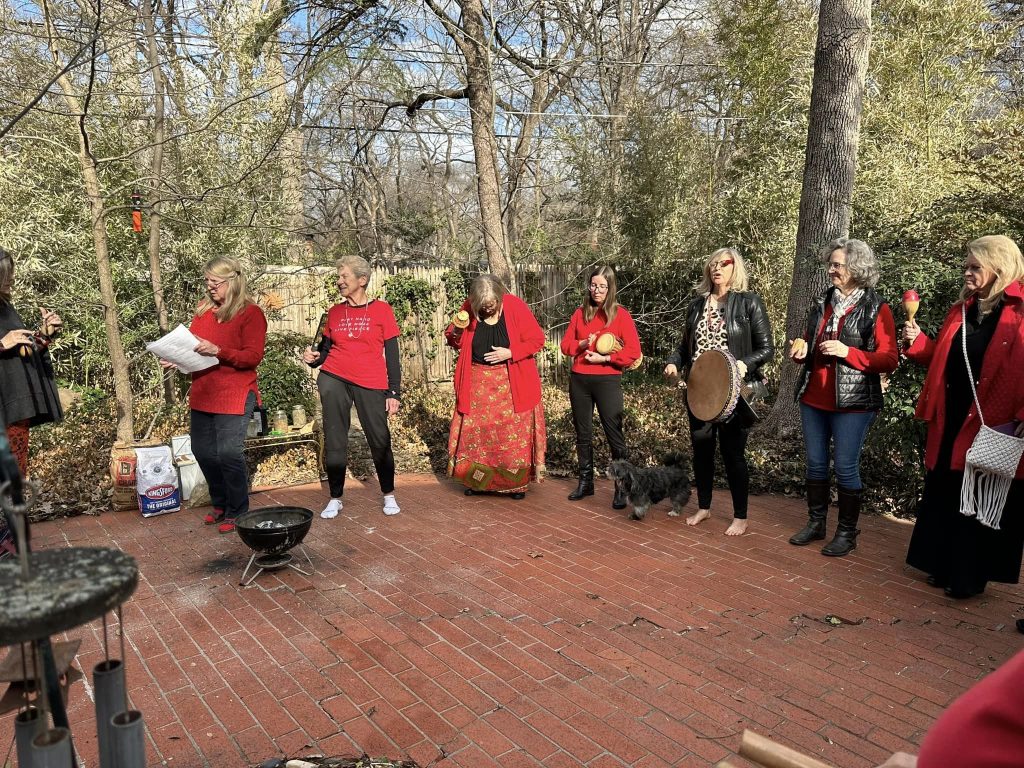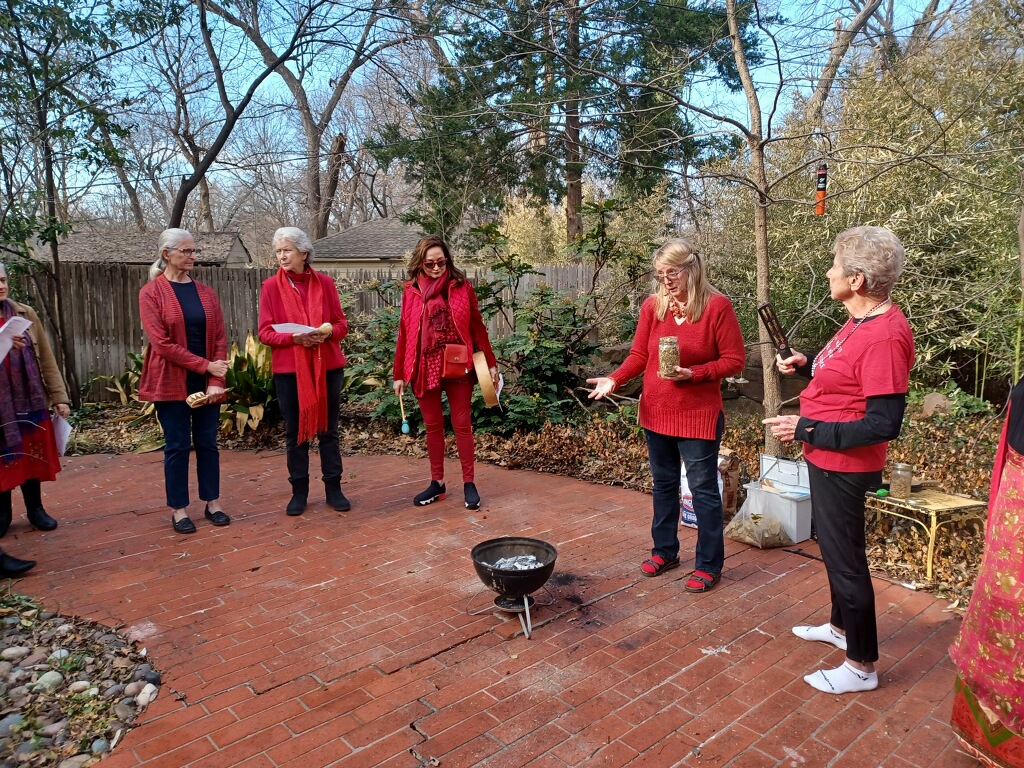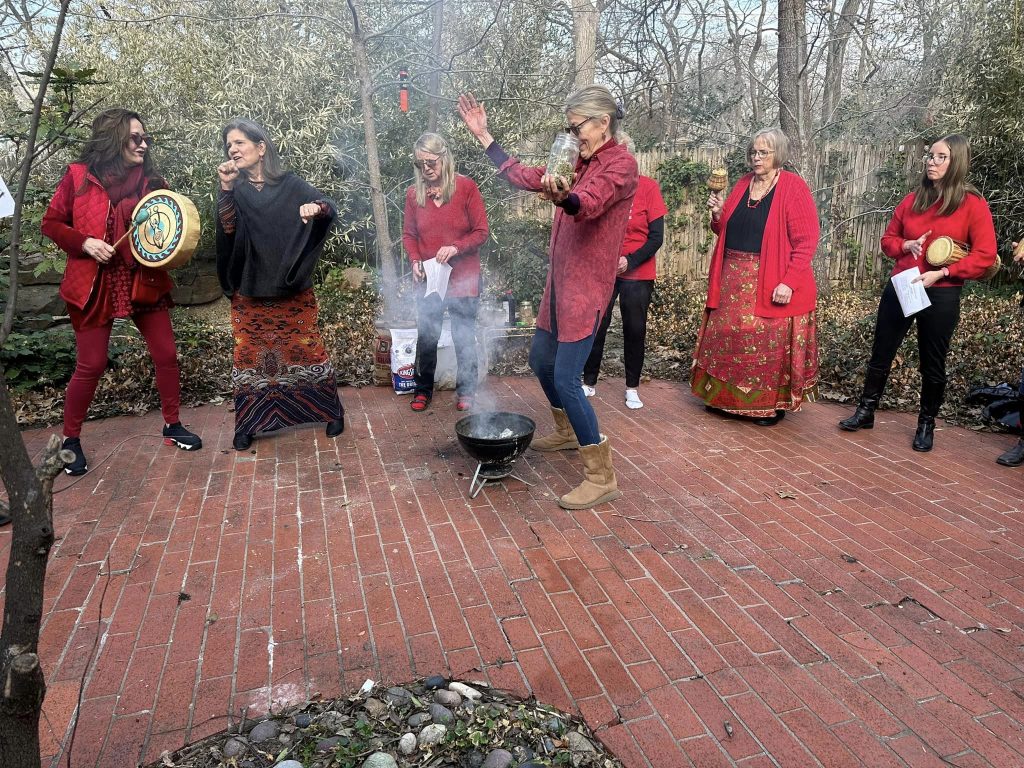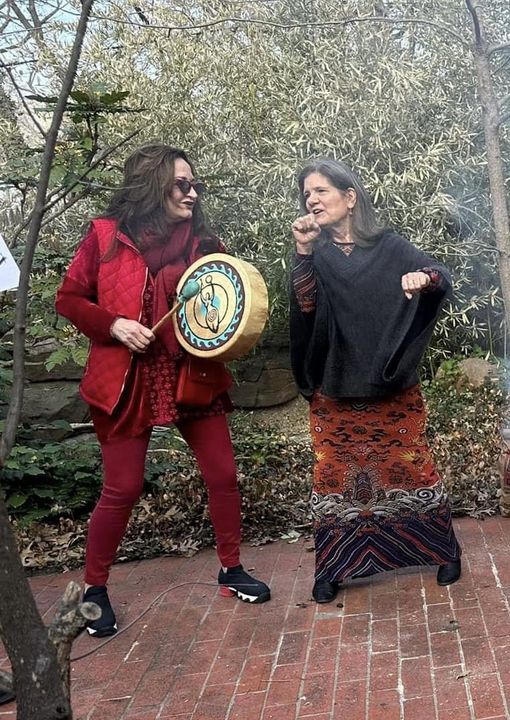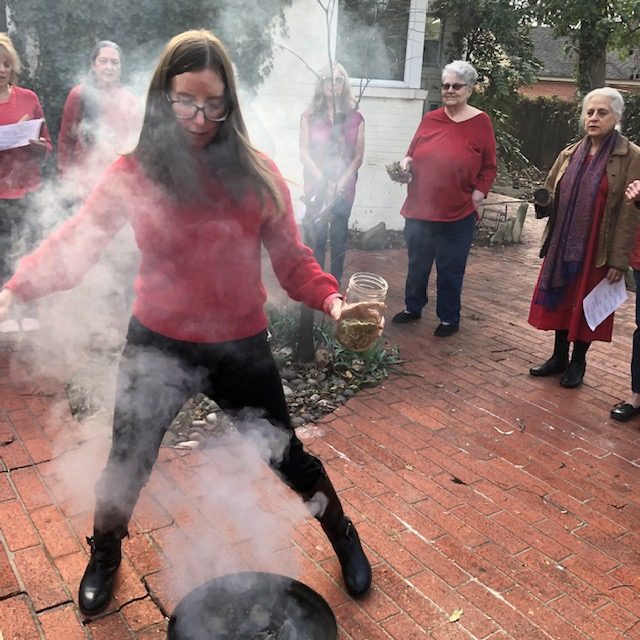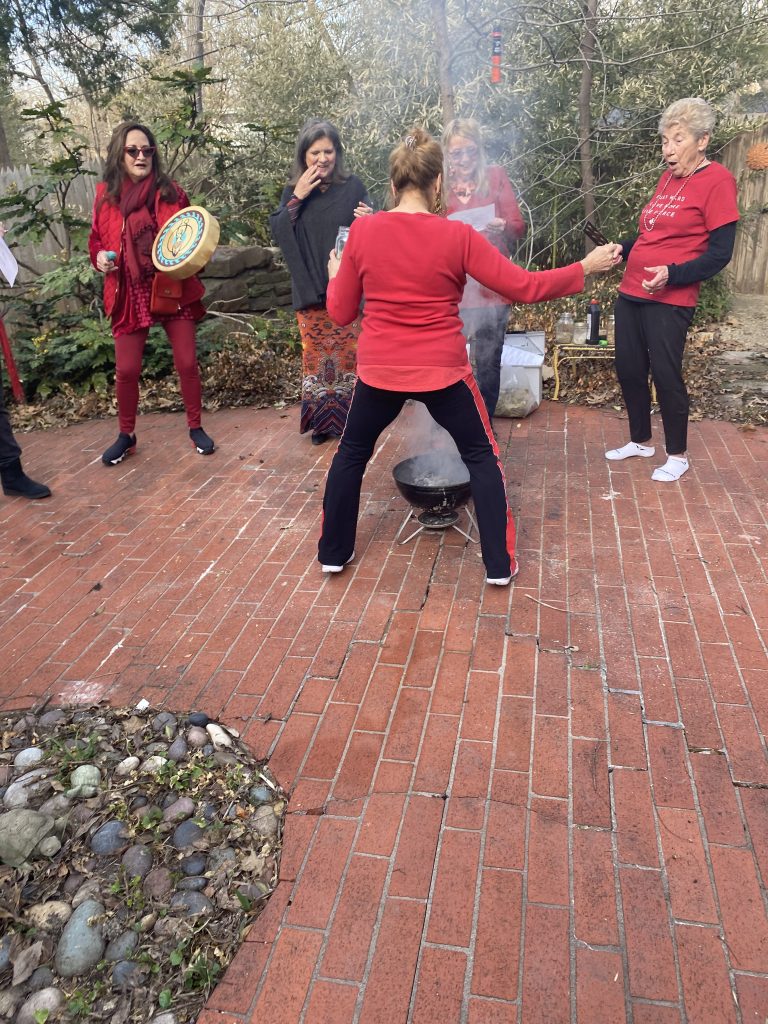 Outdoor Ceremony with Amy: Smoke Prayers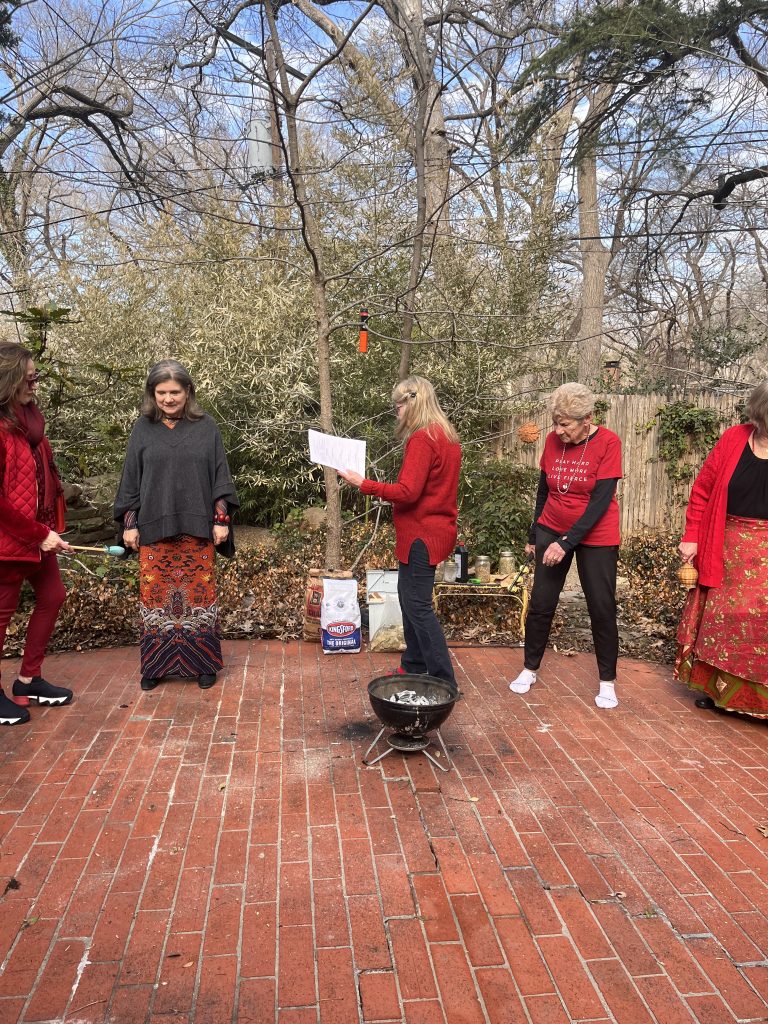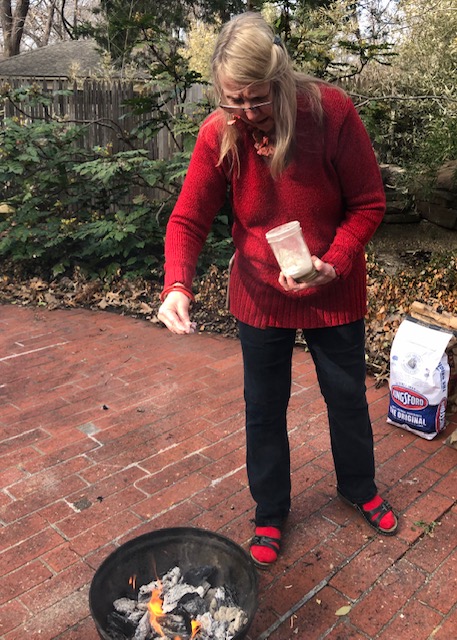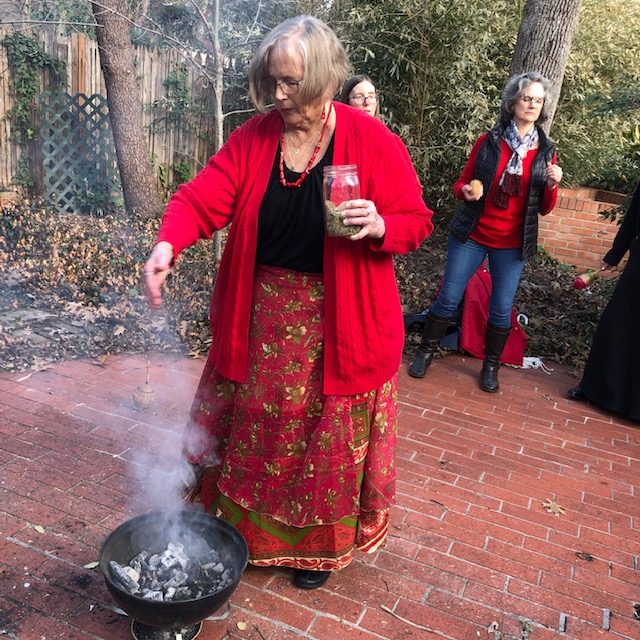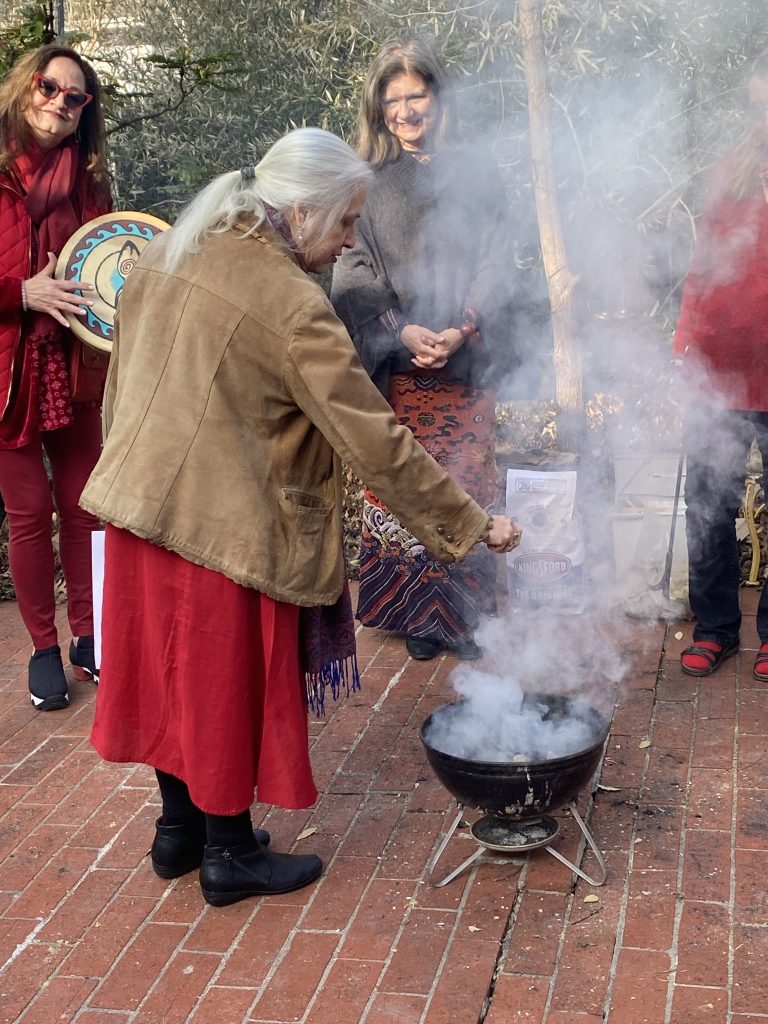 Outdoor Ceremony with Amy: Birthing Canal  


Socializing with Everyone