How to Keep up with Amy Martin aka Moonlady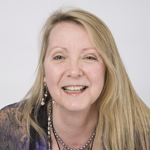 How to Keep up with Amy Martin aka Moonlady
Sign up and leave your email address to get:
Alerts when Amy's writings are published or new books released
Occasional editions of Moonlady e-magazine with her writings and those of former Moonlady News columnists.
You can find Amy published at these places:
Connect with Amy via social networking:
Posted by: Moonlady.com
About: Moonlady.com, formerly the home of Moonlady News, where bright minds shared ideas that moved humanity forward while honoring the Earth. Moonlady.com as the home of writer Amy Martin emerges in late January 2014.
Author :
Moonlady.com