Dallas Children's Advocacy Center: Keeping Your Children Safe in the Real and Virtual World ~ 10-16 ~ Dallas SE.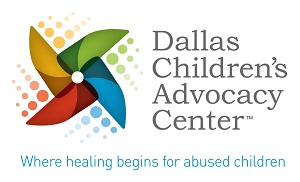 Keeping Your Children Safe in the Real and Virtual World 
Speaker: Samantha Tello, Education Specialist at DCAC
Awareness and education are the first steps in preventing child abuse. As more parents, professionals, and community members learn about the realities of child abuse, the effort to combat this serious problem will gain strength. We teach our kids not to talk to strangers, so how do we teach them to be safe around the people they trust, the people we trust? This session will empower attendees to be protectors of children, in the real and virtual world. This session will also equip you with talking points for when these difficult conversations arise.
Wednesday,October 16 | 6:30 to 8:00 pm
This
free 
training is open to the public and will be geared toward parents and professionals who work with children. 
Register Here
 as seating is limited.
Posted by: Moonlady News
About: Posted by Moonlady News as an occasional service to nonprofits, governments and educational institutions. ~~~ To learn all about them, get on their email or social networking list.
Author :
Moonlady News